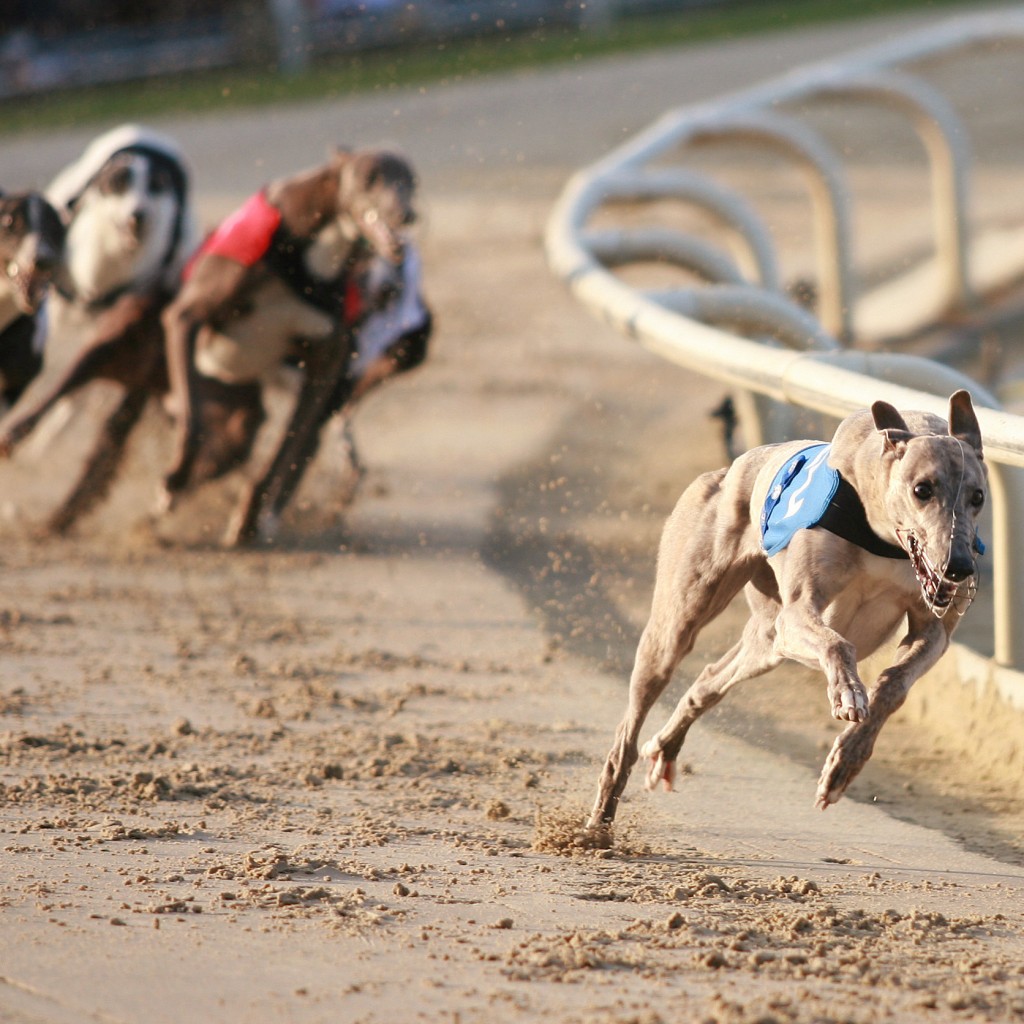 A Democratic state Senator from South Florida has filed legislation expressly allowing dog trainers to give anabolic steroids to racing greyhounds.
The bill (SB 1774), filed Friday afternoon by Kevin Rader of Delray Beach, is for the 2018 Legislative Session that begins Tuesday. In Florida, live dog racing is still conducted at 12 tracks.
The measure otherwise bans steroid use on dogs "unless such steroids are used for birth control for the greyhound or the steroids are otherwise prescribed by a veterinarian licensed in this state who used the steroids to treat an injury or an illness, and the veterinarian is not employed by a greyhound permitholder."
State regulators already permit steroids; Rader's bill would put using steroids as a form of birth control into state statute, if passed. Rader, elected to the Senate in 2016 after serving in the House, was not available at his office Monday.
The legislation also includes some provisions from a draft bill circulated last year by the Florida Greyhound Association, which represents breeders and owners. They include "maintaining a safe track surface" and "insulating all exposed electrical wires on the track."
The draft went further, however, allowing trace amounts – or "environmental levels" – of cocaine and other "prohibited substances" in dogs.
Rader's bill also would pre-empt "regulation of the welfare of racing greyhounds to the state and supersedes any municipal or county ordinance on the subject."
That would include a recent Seminole County ordinance. Among other things, the local law requires public reporting of greyhound injuries at Sanford Orlando Kennel Club, and puts the licensing and inspection of dogs and kennels under the county.
"This is a slap in the face to every volunteer who collected signatures for the Greyhound Protection Act ordinance in Seminole County," said Carla Wilson, volunteer campaign manager of the Committee to Protect Greyhounds, in a statement.
"We collected 14,000 signatures with an all-volunteer effort, and are proud to have passed this humane proposal," she added. "It's outrageous that some politician from South Florida is trying to invalidate the greyhound welfare reforms we fought for in our county."
But Jack Cory, spokesman and lobbyist for the Florida Greyhound Association, which represents breeders and owners, has said "animal safety is and always has been our No. 1 issue." Rader's bill moves his group's concerns "one step further." The Association also is challenging the Seminole ordinance in court.
Last week's bill comes shortly after an administrative law judge struck down the state's dog testing program, saying it was "invalid," and causing regulators to file a temporary rule to allow them to keep testing racing greyhounds for drugs.
The Division of Pari-Mutuel Wagering, which regulates gambling in Florida, also asked Judge Lawrence P. Stevenson to reconsider his ruling.
Moreover, a proposed state constitutional amendment is in the works—backed by GOP state Sen. Tom Lee of Hillsborough County—that would ban greyhound racing in Florida.
Updated 1:30 p.m. — Cory adds in a follow-up email: "These are NOT performance enhancing steroids. This would meet the best practices as recommended by The Association of Racing Commissioners International (ARCI).
"We fully expect very radical out-of-state animal rights groups, that take care of no animals in the state of Florida, to oppose the bill in their usual hysterical manner of half-truths, innuendos and some out-and-out lies," he added, including the association's long-time opponent, GREY2K USA Worldwide.
"Sen. Rader should be complemented for this common sense legislation designed to prevent injuries and make racing greyhounds safer."