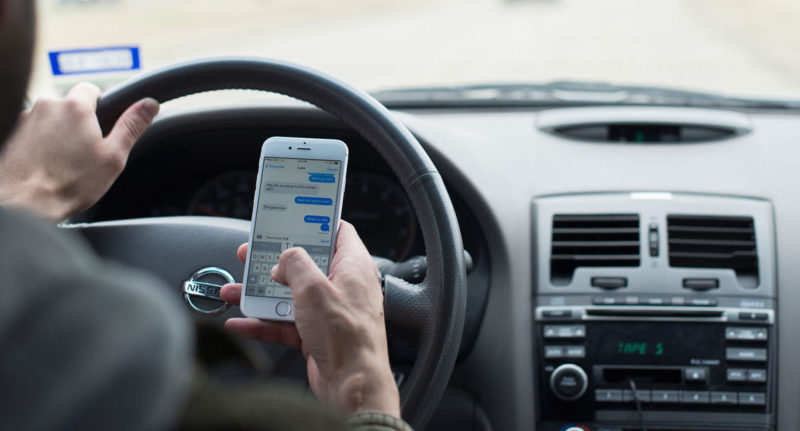 A bill that would allow police to pull over and ticket drivers who are texting cleared its second Senate panel Wednesday, with a unanimous vote from the Senate Committee on Transportation.
Texting while driving is currently a 'secondary offense' in Florida, meaning law enforcement can tack on an additional charge for texting motorists who are pulled over for other reasons such as speeding or blowing through a stop sign.
SB 90, sponsored by Gainesville Republican Sen. Keith Perry, would make texting a 'primary offense,' allowing police the authority to pull over drivers on their smart phones without them committing a separate violation.
The bill got vocal support from FSU Police Chief David Perry who said the change would be a "critical tool" for law enforcement to use to deter texting while driving, with numerous organizations also voicing their approval during the meeting, including AAA, AARP, AT&T, the Florida Bicycle Association, the Associated Industries of Florida and Uber.
But like the first committee meeting for the bill, most lobbyists representing those groups waived their speaking time in order to allow the many parents in the room whose children were slain due to texting while driving to be heard.
Key Biscayne teacher Debbie Wanninkhof, who lost her 25-year-old son Patrick last year, and Demetrius Branca, who lost his son Anthony in 2014, spoke about their children, while lobbyist Lane Stephens of SCG Governmental Affairs spoke on his own behalf about a friend of his wife who was killed by a while training for a triathlon during a couples trip to Mexico Beach.
Stephens echoed the sentiment of many speakers by saying the bill "isn't enough."
He said police cannot subpoena cell phone records to determine if a driver was texting at the time of an accident unless a witness claims they were, which leaves victims families without, at the very least, closure.
The driver in the Mexico Beach accident was cited for not giving 3 feet of clearance to Stephens' friend, who was on a bicycle, but police couldn't get records of whether or not the driver was texting.
St. Petersburg Democratic Sen. Daryl Rouson also expressed concern with the bill over whether it could be used to disproportionately pull over black drivers. He filed a late amendment that would have required officers to record the race and ethnicity of offenders so lawmakers could have enforcement statistics.
Rouson withdrew the amendment after Perry assured him he would make an earnest effort to address racial profiling concerns before the bill's next committee stop.
Also speaking to the committee was former Democratic Rep. Irv Slosberg, who told the story of his daughter Dori, who was killed in a 1996 car crash. Dori was the twin sister of Democratic Rep. Emily Slosberg, who is sponsoring the House version of the texting ban.
While the accident that killed Dori was not caused by texting, Slosberg said the event led him to shepherd the 2009 Dori Slosberg Seatbelt Safety Act through the legislature, which moved not wearing a seatbelt from a secondary to a primary offense.
Slosberg thanked many of the now-Senators on the panel, including Senate President-Designate Bill Galvano and Rouson, for their support of the seatbelt bill when they were in the House and called on them to do the same with texting.
The panel voted 5-0 in favor of the bill, which now moves on to the Appropriations Subcommittee on Transportation. The House bill, HB 33, cleared the Transportation and Infrastructure Subcommittee on Tuesday and is now headed to the Judiciary Committee.