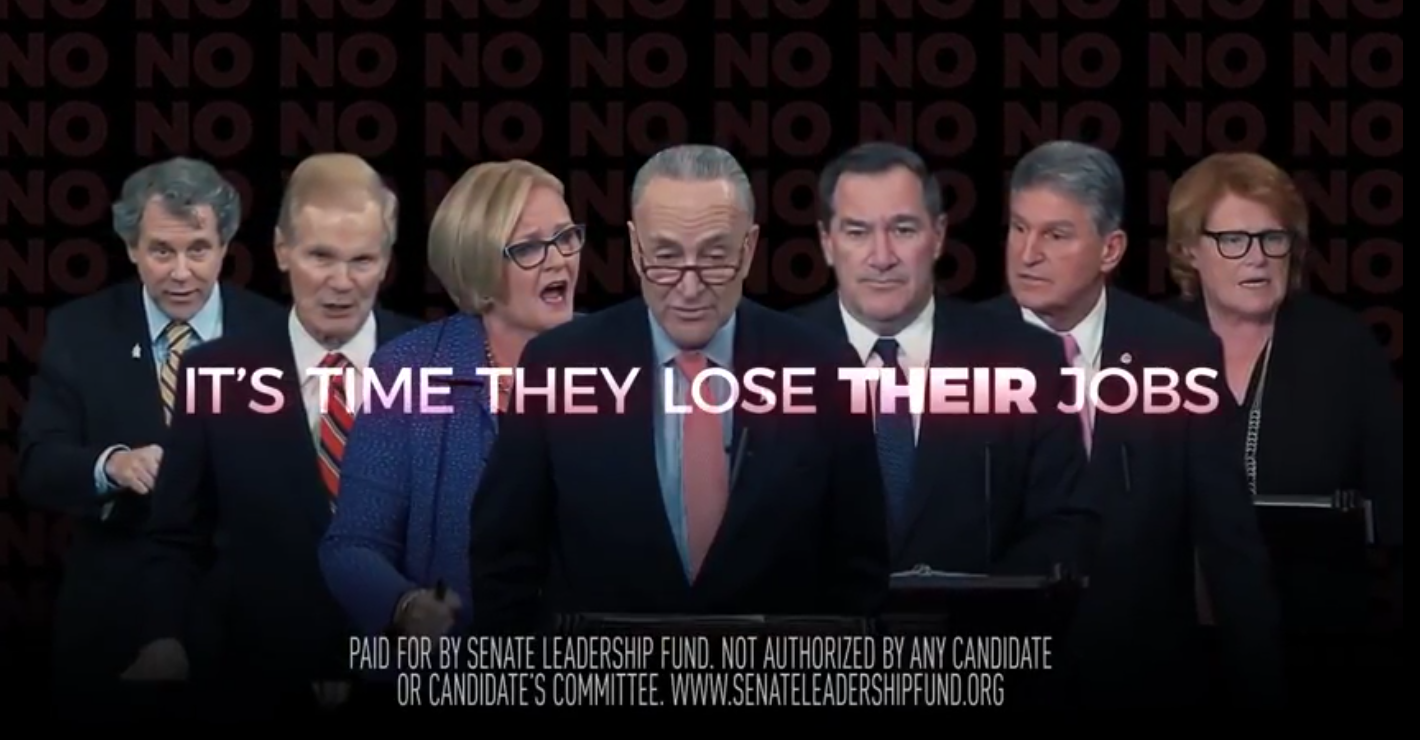 A political committee controlled by Senate Majority Leader Mitch McConnell put out a digital ad this week slamming Senate Democrats for voting against the Republican tax plan that made it through Congress in December.
The Senate Leadership Fund ad touts the bill as the "biggest tax overhaul in generations" that will produce "bigger paychecks for middle class families" before blasting Democrats who voted against it.
Senate Minority Leader Chuck Schumer is the only Democrat with a speaking line in the YouTube version of the web ad, though Nelson is visible as one of the seven Democrats the ad displays with text in the foreground reading "It's time they lose their jobs."
The ad also has pull quotes from a handful of major companies that said they planned to pass at least part of their tax savings on to workers.
As first reported by POLITICO Florida's Matt Dixon, Senate Leadership Fund CEO Stephen Law said Nelson "made a huge mistake siding with Chuck Schumer and Nancy Pelosi to obstruct middle class tax cuts. We will take it to Democrats over and over this year on tax reform and are confident it will be a winning issue for Republicans in November."

Nelson and other Democrats voted against the bill over concerns it was lopsided in favor of top earners and business, the latter of which got a permanent tax cut from 35 percent to 21 percent in the bill.
Nelson is one five Democratic Senators who are running for re-election in a state carried by President Donald Trump in 2018, and he is expected to have to go through Gov. Rick Scott, who is sure to be well funded, in order to win a fourth term.
The Senate Leadership Fund said it has spent $550,000 pushing the ad as part of a six-state campaign.
The ad is below.