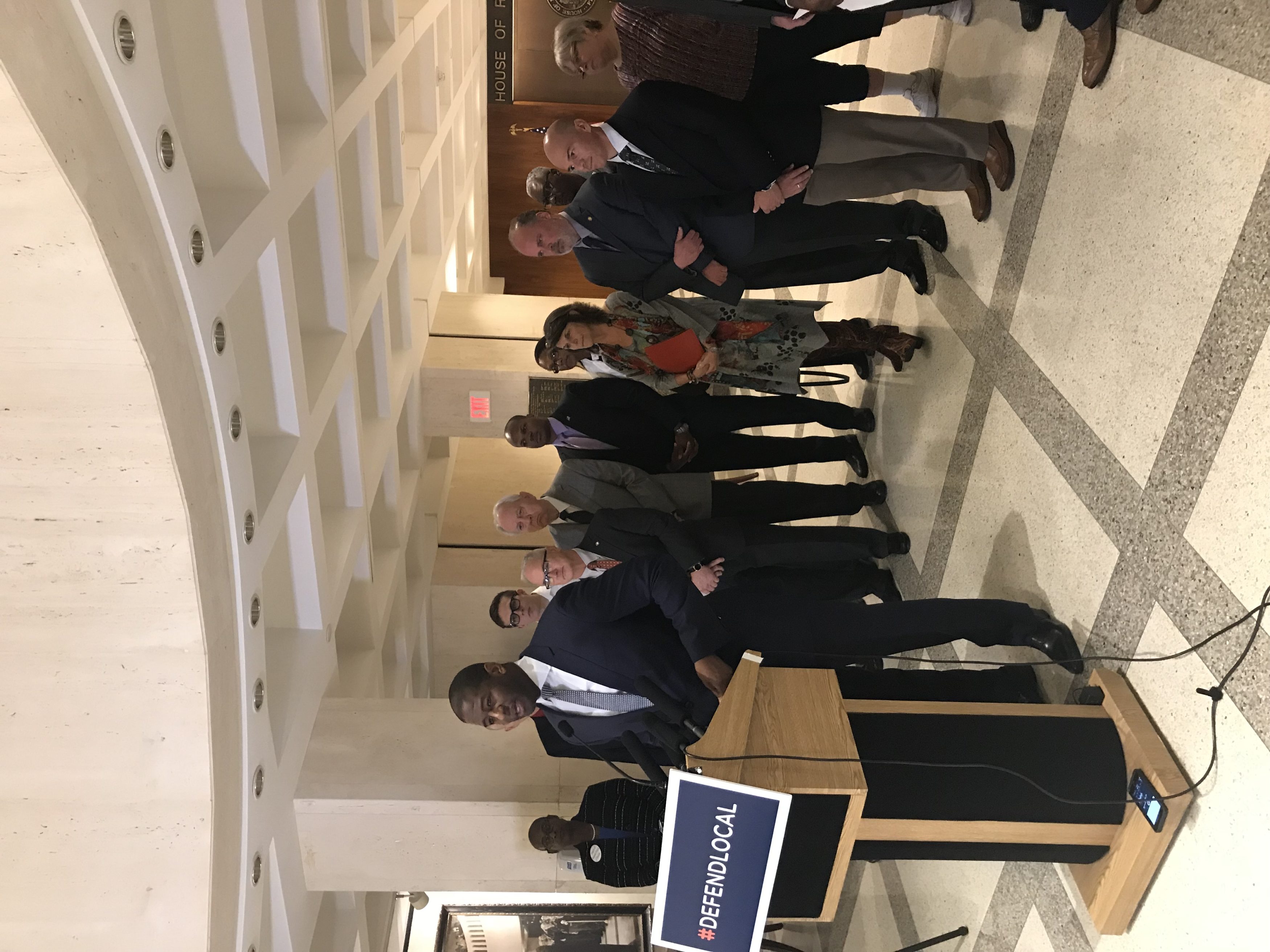 There are a number of bills this Session that would shift control from local governments to the Legislature, making some elected officials — like Tallahassee Mayor and Democratic gubernatorial candidate Andrew Gillum — unhappy.
In the House, one of those bills is being expedited during week one of Session.
House Speaker Richard Corcoran voiced his early ambitions for the House in the first week of Session, promising to pass HB 9, a bill that would heavily reprimand local officials if they enact sanctuary city policies — a phrase coined for local efforts that safeguard undocumented immigrants.
Corcoran's chamber will meet on the floor Thursday afternoon.
The Campaign to Defend Local Solutions held a press conference Thursday morning, expressing their contempt for HB 9 along with other legislative initiatives that would shift power away from local governments to the state, a process known as preemption. Preemption, the campaign argues, also is to blame for wage theft, minimum wage problems and predatory lending.
Last December, Gillum on Twitter referred to Republican gubernatorial opponent Adam Putnam's opposition to sanctuary policies as "all racist."
Seeking the Democratic nomination in the race for the Governor's Mansion, Gillum shared a unique perspective on the preemption issue as he also serves as the mayor of the capital city.
A supporter of the Campaign to Defend Local Solutions, Gillum said he joined the cause during Tallahassee's spat with gun rights groups attempting to sue city officials for refusing to remove an ordinance that prevented Tallahasseeans from firing guns in parks. The groups predicated their suit on a 2011 law passed by the Florida Legislature that provided penalties for local governments that regulated firearms.
"At that time our community was under attack because we refused to remove an ordinance that you cannot shoot guns at a city park," Gillum recalled. He sarcastically added, "Radical."
Gillum also said when statewide legislators attempt to take power away from local governments, it manifests as an affront to "every single citizen" who votes in local elections.
Still, Gillum's and other local leader's power woes might fall on deaf ears.
Just two legislators, state Rep. Shevrin Jones and Democratic House leader Kionne McGhee, attended the press conference. 
In contrast, there are at least 14 preemption bills between the House and Senate this Session, ranging from removing local tree trimming ordinances to preventing local governments from holding accountable businesses that discriminate against residents.
Gillum also heads a city with a community redevelopment agency sitting at the center of a federal grand jury investigation. One preemption package (HB 17 and SB 432) this year aims to ensure that new CRAs be spawned by the Legislature.