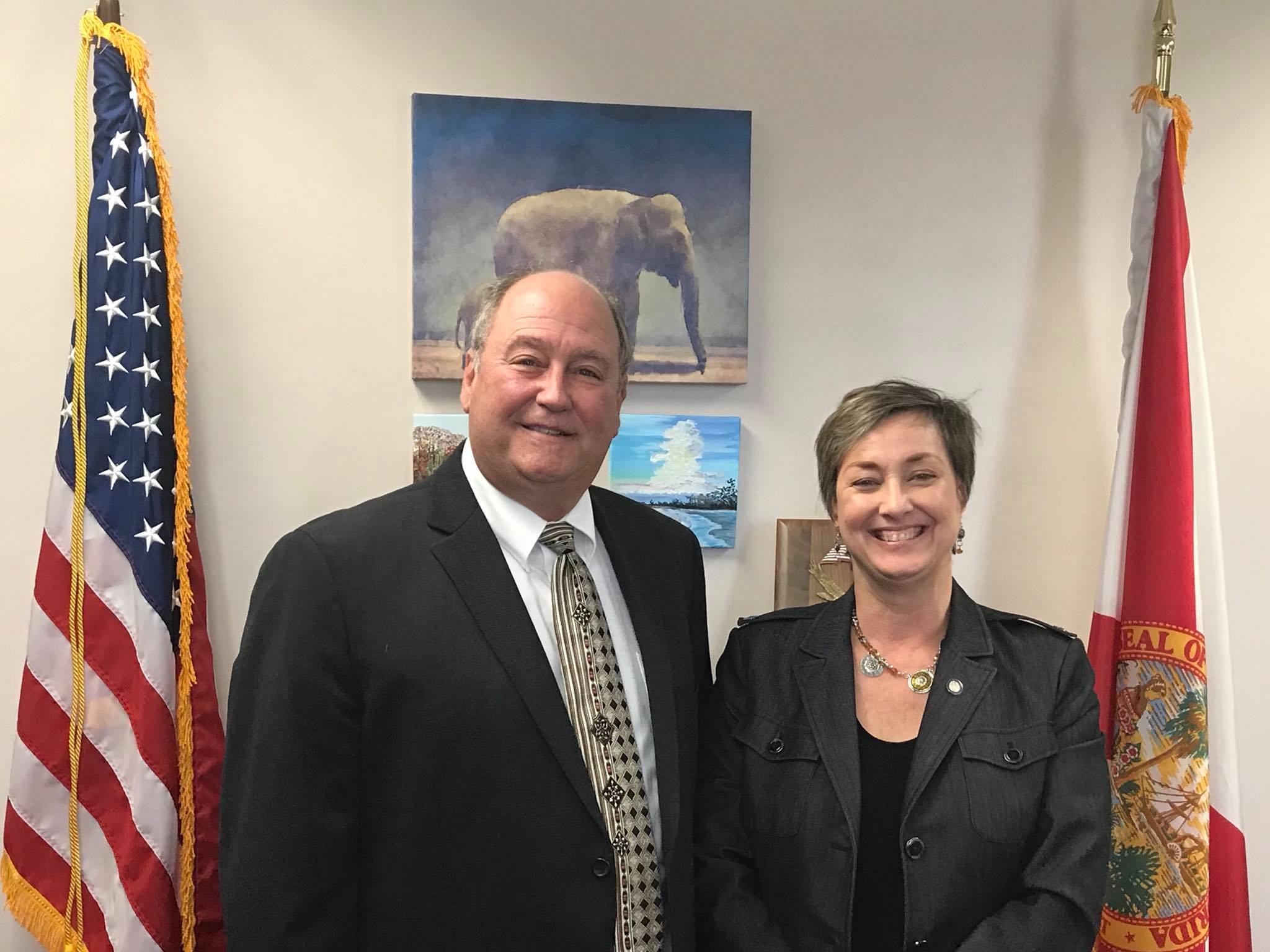 Republican Rep. Elizabeth Porter, who faces term limits in 2018, endorsed Marc Vann to succeed her in North Central Florida-based House District 10.
"Marc Vann is the right leader to continue to fight for District 10. I have known Marc for years, and I have no doubt that his background and integrity make him the person we need to make sure our region is well represented in Tallahassee," Porter said.
"He's one of us, and he has a deep understanding of our area's needs and our opportunities. Marc will go to bat for us in the Florida House."
Vann, who filed in October, is one of four candidates running for deep-red HD 10 in 2018. The Lake City Republican is the co-owner of Vann Carpet One and his wife, Sheree Vann, has worked as Porter's district secretary since 2014, and still holds the position according to the Florida House website.
"Elizabeth Porter is a highly respected leader in the Florida House," Vann said. "I'm honored to have her support, and I look forward to continuing the high standard of public service she set for District 10."
Vann is running in a three-way Republican Primary against Benjamin Leon and Chuck Brannan III. Also running is no-party candidate Fred Martin, who filed his paperwork Wednesday.
Through December, Brannan led the pack in fundraising with $44,233 on hand in his campaign account, though $25,000 of that money came in through loans. Vann was the second-place candidate with $23,359 in the bank, while Leon has not reported any campaign contributions after nearly a year in the race.
HD 10 covers the whole of Baker, Columbia, Hamilton and Suwannee counties as well as a small piece of northwestern Alachua. Outside of the Panhandle, the seat is one of the most reliable strongholds for Republicans in the state House.
The GOP has a four-point advantage over Democrats in voter registrations, but the district has voted much more conservatively on Election Day than the numbers imply.
In 2016, President Donald Trump stomped Hillary Clinton in the district with 72 percent of the vote – his third-highest margin after HD 3 and HD 5.