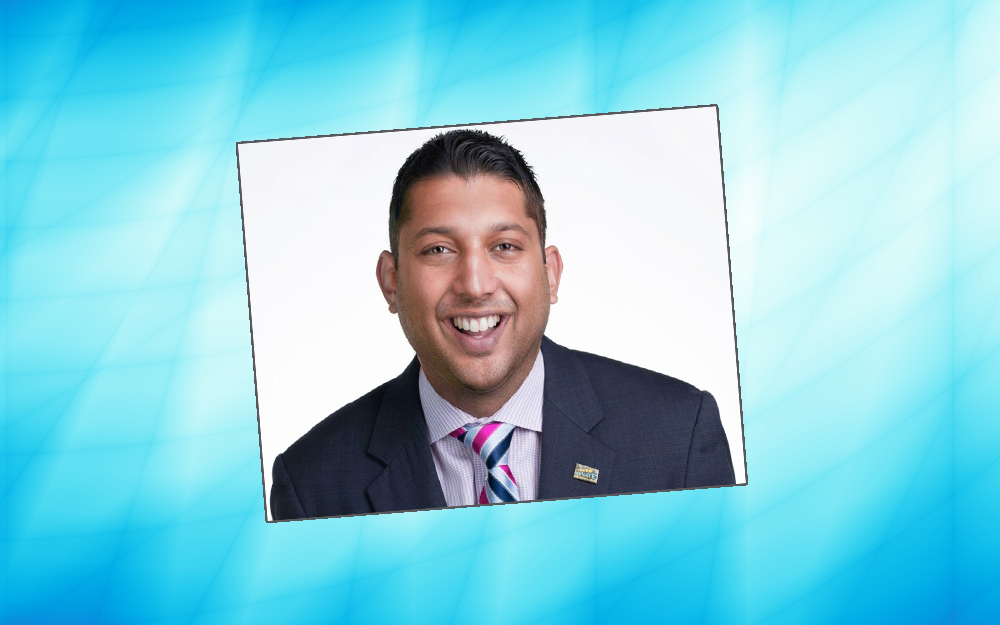 There are a number of first-time candidates running for office in Hillsborough County this year, but none are more successful at raising campaign cash than Aakash Patel, the 33-year-old Tampa businessman who is running for the District 1 seat on the Hillsborough County Commission.
Patel added more than $9,000 to his campaign coffers last month and now has raised more than $258,000 to that account. Combine that with the $79,150 raised through Elevate Tampa, his political committee, and the young Republican has amassed more than $337,000 in the race, with more than $230,000 cash-on-hand. That's second only to 16-year incumbent Ken Hagan for total campaign contributions of any candidate running in Hillsborough in 2018 — and the most of any first-time candidate.
Patel is known as a master networker, but he says the secret of his fundraising success is his determination.
"I'm going to succeed in whatever venture I go after," he says. "People see that. People notice that."
The "people" Patel referenced include David Laxer, the president and owner of Bern's Steakhouse, who already wrote Patel a $1,000 check and is throwing a fundraiser for him at the Epicurean Hotel next month.
"They already wrote me a check, but they want to continue to do more, and so I think that's the differentiator between me and any of the other first-time candidates," he says.
There have been 714 individual contributions to his campaign account (including a $20,000 check he stroked last June) and another 68 to his political committee, including bold-faced names like restaurateur Richard Gonzmart, Gordon Gilette, the former CEO of TECO, and Ron Christaldi, the former chair of the Greater Tampa Chamber of Commerce. There's also former U.S. Ambassador Mel Sembler and his son Brent.
U.S. Congressman Matt Gaetz, Hillsborough County Sheriff Chad Chronister and state legislators Joe Gruters and Kathleen Peters, have also contributed to his campaign, as have some Democrats (Erin Aebel and Jen McDonald).
Patel's most recent fundraiser was Monday night at Irish 31 in Westchase. That's the same part of the county where Todd Marks' law office is located.
Marks filed recently to challenge Patel for the GOP nomination in District 1. Tampa state Rep. Janet Cruz is the only Democrat currently in the race.
Last month, Patel's leadership qualities were feted by the Greater Tampa Chamber of Commerce, who honored him with their Emerging Leader Award, given annually to an individual who has made a positive impact on Hillsborough County through their leadership. The award comes with a $1,000 check. Patel donated his prize money to the Early Learning Coalition of Hillsborough County, a board to which he was appointed Chairman in 2014 by Governor Rick Scott.
"At the speech I said we have to do better as young professionals. We have to step up our game, so I pledged another $1,000, and I hope that every year every winner will continue to do the same."
Patel says he's been carrying around a yellow notebook with him to record the concerns of voters he meets. He says he's heard a lot about affordable housing, health care and "transportation, transportation, transportation." Others complain about the school board and some talk about tourism.
"Pretty much every constituent is just ready for change, so they're happy that I'm running," he summarizes about the reaction he's received from the voting public.
Being an Indian American millennial on the Board of County Commissioners definitely represents change, though as a Republican he would fit in with the dominant GOP-led board (currently the BOCC features five Republicans and just two Democrats). Hillsborough Dems believe Cruz' name recognition and experience make her the favorite in the contest, but that remains to be seen in what will be one of five BOCC races on the ballot this year.