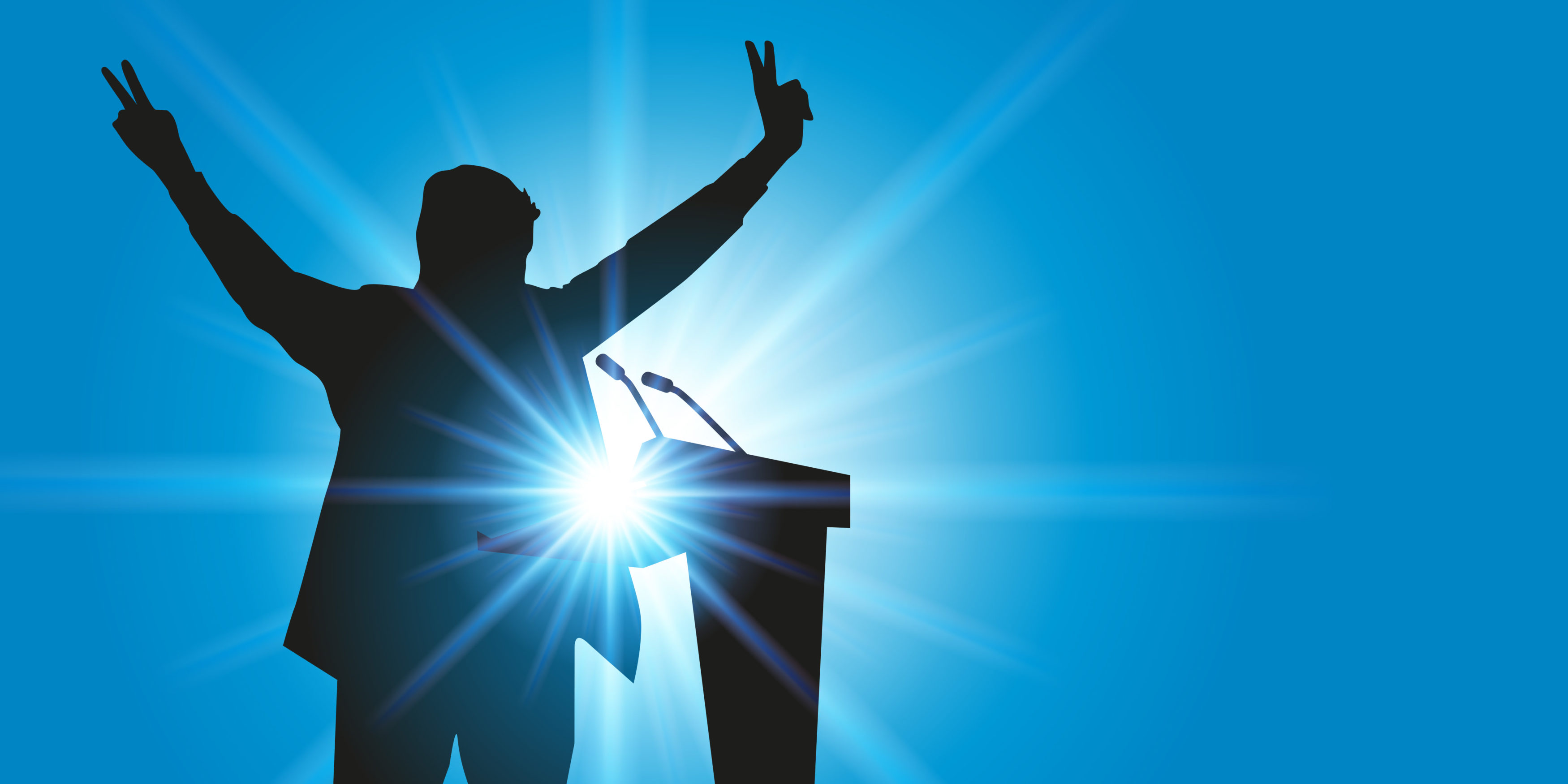 There's more than a few key races heating up among Florida's congressional seats, but for every true competitor in a 2018 battleground district there are a dozen head-scratchers who've mounted hopeless House campaigns.
No, none of these candidates have sacrificed a goat as part of a pagan ritual, but it likely wouldn't make their long-shot odds any worse if they had.
—
In Florida's 3rd Congressional District, there's Republican Judson Sapp who billed himself as a "New Republican" when he announced Friday he would challenge incumbent Ted Yoho for the Gainesville-based seat.
"He represents a bold, new path forward and a rebirth of the Republican Party as one that represents all people – not just special interests or the elites," his campaign said in an email.
That bold new path?
He wants "to end bipartisan obstructionism and to bring integrity and accountability back to our government."
So far, so good. How does he plan to do it?
"He plans to use his business experience to make deals…"
Next!
—
The race for Florida's 7th Congressional District might actually be competitive this year.
In 2016, Democratic U.S. Rep. Stephanie Murphy scored a 3-point win over longtime Republican lawmaker John Mica, and the GOP is looking to win it back even if new district lines make that somewhat of an uphill battle.
Enter Vennia Francois, an Orlando Republican who announced last week she would run against state Rep. Mike Miller, businessman Scott Sturgil and a couple others in the Republican Primary for the seat.
She's got some political experience, having worked for former Sens. Mel Martinez and George LeMieux, but man if her message isn't a bit dusty.
"I believe in the American Dream because I have seen so many achieve it, both in my immediate family and all across Central Florida," she said. "But there's much more we need to do to ensure its legacy, especially for those still struggling in the wake of the Recession of 2008-2009, and I want to lead those efforts," Francois said in her campaign's opening message.
If Francois wants to lead the post-recession recovery, she might need to grab a time machine and head back a decade.
Moving on to her actual policy positions, she wants spearhead efforts to close tax loopholes and enact economic policies that help small businesses create even more jobs.
Oh my.
Actually, forget going back a decade. She needs to figure out who traveled to the future and stole her idea for the Republican tax plan.
—
Also in Central Florida, CD 10 Democratic Rep. Val Demings picked up a primary challenger this week in Wade Darius, a 36-year-old Haitian-born businessman.
Darius runs his own company, TD Homes Marketing, and claims to have helped more than 200 people get down-payment assistance for homes last year. Citing the district's large immigrant population, the he  said his primary goal as a congressman would be helping reshape U.S. immigration policy.
Not a bad start.
Still, he managed to hamstring himself in record time by saying he wouldn't take corporate campaign contributions and by bashing Demings' record on police brutality. Maybe he should have asked Bob Poe how that one played out for him in 2016.
The answer: 57-17.
—
Then there's Florida's 13th Congressional District, where freshman Democratic U.S. Rep. Charlie Crist was running unopposed until Wednesday, when Republican George Buck declared for the seat.
"George Buck, is a father of two; a son who is a professional firefighter, and daughter-in law who is a nurse. His daughter is currently studying to be a middle school math teacher at USFSP. George is a Veteran (Four years active duty and Florida National Guard), Firefighter (Ret), Professor/Author."
Thank you for your service, George, and don't take this the wrong way, but you or somebody close to you needs to pick up a copy of When Words Collide. There's an impressive resume somewhere under that punctuation soup, especially when looking past the ambiguity on whether the daughter and daughter-in-law are the same person,
Also, maybe take a long, hard look at whether CD 13 is the place to run. Even well-liked former U.S. Rep. David Jolly is having a hard time seeing a path to victory for a Republican in the Pinellas-based seat.