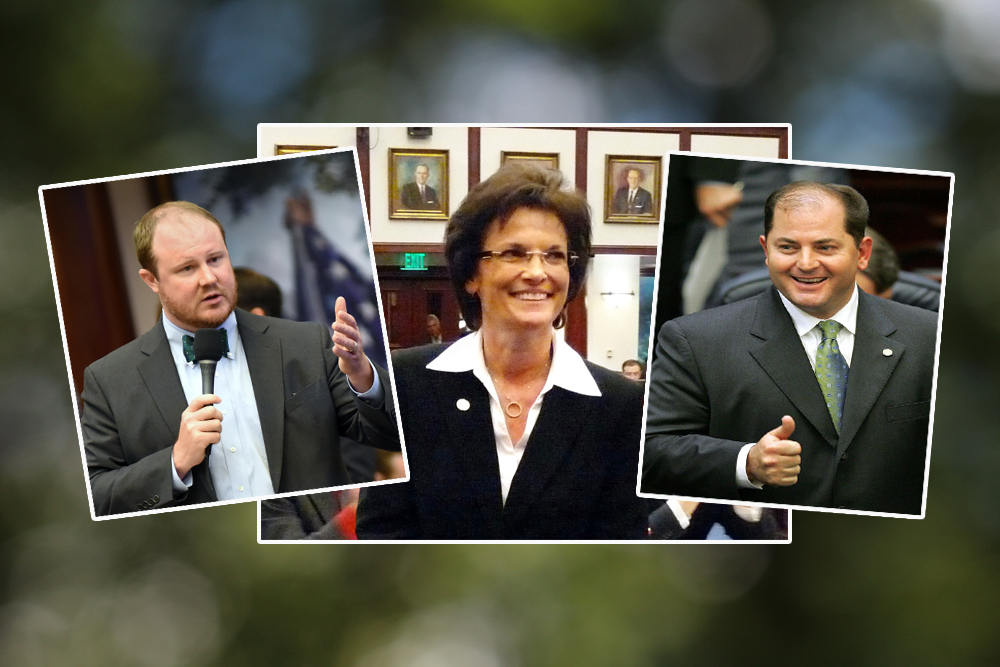 Republican Rep. Matt Caldwell pulled in six-figures for his Agriculture Commissioner campaign last month, which was good enough for the top spot among the four candidates gunning to replace termed out Ag Commissioner Adam Putnam.
Caldwell pulled in $39,201 for his campaign account and another $59,500 for his political committee, for a combined $101,701 raised last month. The Lehigh Acres lawmaker started 2018 with over $1 million cash on hand.
"Matt is the hardest working candidate in the race for Commissioner of Agriculture and continues to build momentum every day heading into the election year. He is outraising his opponents, has traveled more than 41,000 miles across the State since May, is the principled conservative in the race, and the only candidate that has consistently received an A rating from the NRA," said campaign spokesman Brian Swensen in a press release touting the numbers.
Caldwell is running against Sebring Republican Sen. Denise Grimsley and former state Rep. Baxter Troutman in the Republican Primary for the cabinet post. Also running is David Walker, who is so far the only Democrat to file.
Grimsley raised $90,275 last month, $23,525 for her campaign and another $66,750 for her political committee, Saving Florida's Heartland. The December performance was offset by more than $150,000 in spending, leaving her with about $872,000 on hand at the start of the year.
Her top donor last month was U.S. Sugar, which cut a $25,000 check to her committee the day after Christmas, followed by $7,500 contributions from Michael Margolis and Joseph Jacobs. The Automobile Club Political Action Committee, The Auto Club Group, Florida Fire-PAC and David Mack each chipped in $5,000.
Nearly half of Grimsley's December spending, $72,000, went toward sponsoring the Florida Coalition Against Domestic Violence, with Tallahassee-based Strategic Digital Services taking a distant second place at about $30,000 for digital media services and web advertising.
Troutman raised just $7,875 for the month and spent $50,746, marking the first time he has dipped into the $2.5 million cushion he supplied his campaign when he filed back in June.
His top donors were William and Debbie Bachshmidt of Inglis, who each cut $2,500 checks to the Winter Haven Republican's campaign account.
The bulk of his spending came from a $30,000 payment to Tallahassee-based Meteoric Media Strategies for campaign consulting, followed by $9,500 Nashville-based Acquire Digital for website management, about $6,100 to Carlo Fassi for a consulting contract, and $5,000 to The Archmann Group for fundraising help.
He finished the year with $2.5 million on hand between his campaign account and political committee, iGrow PC, which hasn't reported a contribution since August.
Walker continued his streak bringing up the rear with just $510 raised last month, which was wiped out by $1,778 in spending. Including $9,500 in loans, Walker has raised $15,240 since filing in mid-August and had $1,638 in his campaign account on New Year's Day.