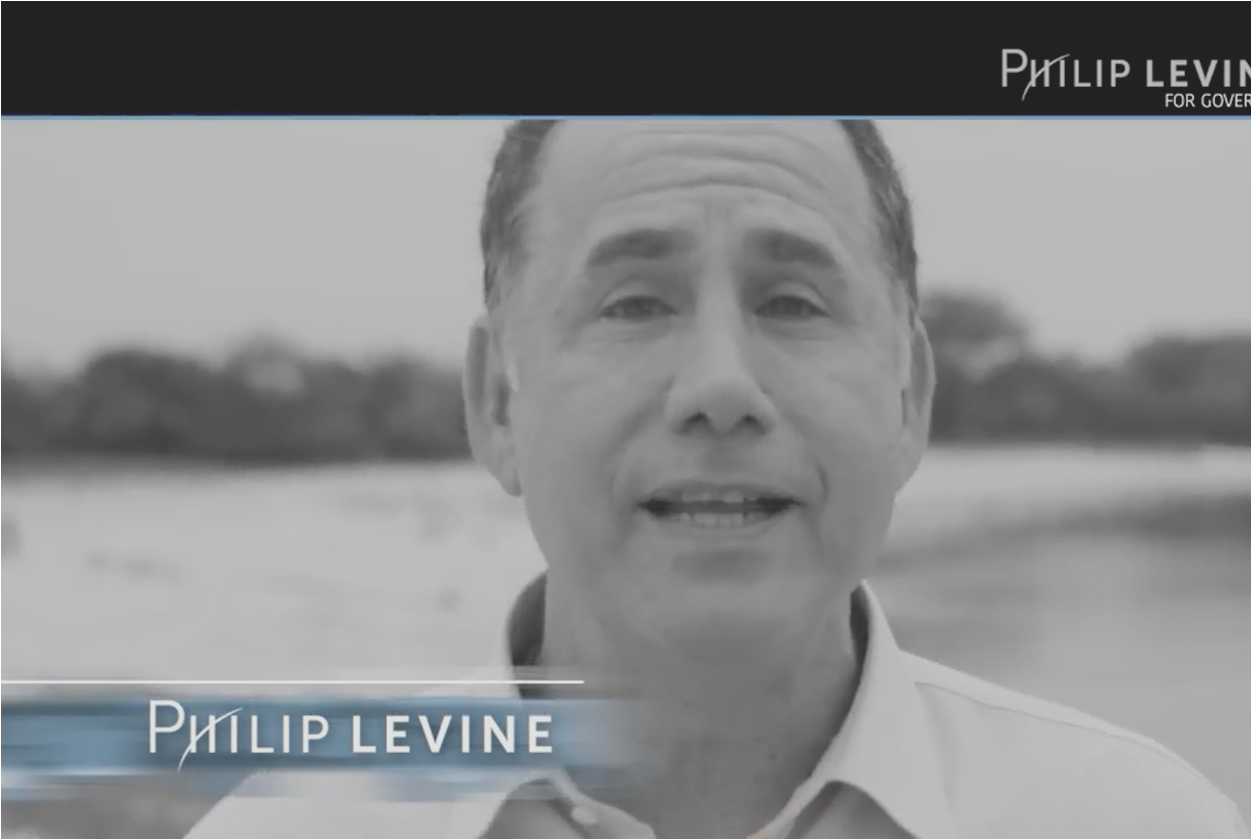 Democratic gubernatorial candidate Philip Levine is launching a new television commercial throughout Florida today accusing Gov. Rick Scott of denying climate change and vowing that any threat of oil drilling off Florida's coast  "is going to stop" if Levine is elected governor.
The 30-second ad "Denial" is backed by a $375,000 broadcast and cable TV ad buy for the next two weeks in all ten Florida media markets. It's the third television commercial launched by the Levine campaign, the first to go statewide, and the first to be explicitly about a public policy issue. His first ads were introductory.
It's also the first statewide television commercial by any 2018 candidate.
In Denial, Levine seeks to lump President Donald Trump, Scott, the oil industry, climate change denial, and the 2010 Deepwater Horizon/BP Oil disaster all into one issue. It begins with scenes of the Deepwater Horizon/BP Oil spill off the coast of Louisiana which brought oil onto Florida Panhandle beaches, and dragged down Florida's entire tourism economy for a year.
The ad implicitly builds on the announcement two weeks ago by the Trump administration that it intends to open up off-shore oil exploration throughout the country, including off Florida's coast, when current federal moratoriums end. It does not explicitly address the announcement by Scott that he talked U.S. Interior Secretary Ryan Zinke into leaving out Florida, though the Levine campaign argues in a news release that assurance has very little practical value. The ad also does not address that Levine's Democratic gubernatorial primary opponents, Chris King, Gwen Graham, and Andrew Gillum, all are as adamant as he about preventing any future drilling off Florida's coast.
Nor does it explicitly claim that Scott, or leading Republican gubernatorial candidates Adam Putnam or Ron DeSantis, ever supported off-shore drilling along Florida. Yet it paints a picture bringing together environmental disaster with the denials of climate change by leading Republicans, starting with Trump and Scott.
In announcing the ad Wednesday morning, the Levine campaign cited a POLITICO story that reported that many members of Congress, including the chairman of the House Natural Resources Committee, Utah Republican U.S. Rep. Rob Bishop, "acknowledge that there are no 'long-term assurances' [from Secretary Zinke] that plans to drill off the coast would not return." Others have said the same thing.
"The BP oil spill was one of the worst environmental disasters in history," the ad begins.
"Now we have a governor who denies climate change, a president who denies everything, and a Congress that may start allowing drilling," Levine declares as he walks along a beach. "When I'm governor, the threat of drilling is gonna stop."