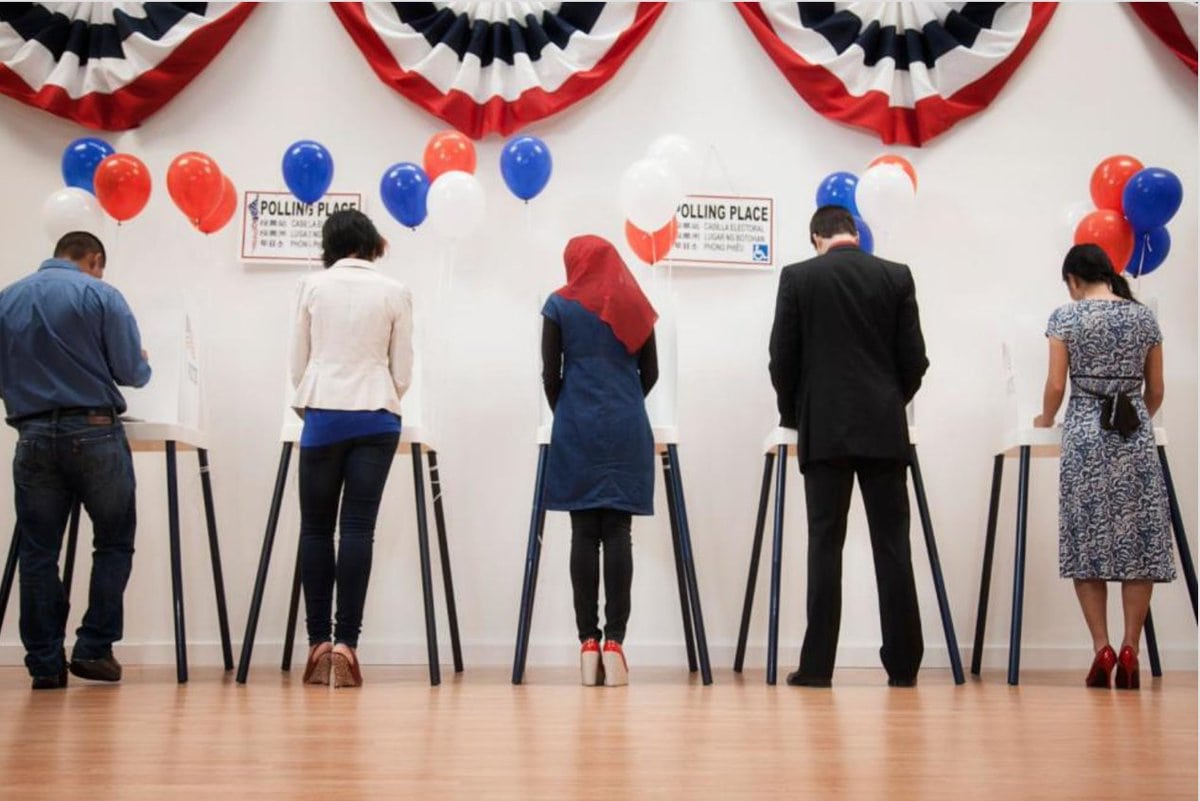 More than two thirds of Florida voters say presidential elections should be decided by the national popular vote, according to a Florida Atlantic University poll.
The poll, commissioned by the League of Women Voters, asked 1,000 registered voters how they thought the country should elect the President, and 68 percent said the winner should be the candidate with the most votes in all 50 states, while less than a third said they wanted to stick with the current Electoral College system.
"Despite the fact that Florida is the third largest state, Floridians' voices are not equal to those of residents of other states," said LWVF President Pamela Goodman. "Floridians' voices are further diminished by the 'winner-take-all' rule, common to 47 other states, which awards all of a state's electoral votes to the candidate who wins in that state, no matter how slim the margin."
Support for the measure was near 90 percent among Democrats, with 70 percent of independents and 46 percent of Republicans saying they were also in favor. Nearly three-quarters of women supported moving to a popular vote system, while 63 percent of men were in favor.
Broken down by region, North Florida voters were in favor of the Electoral College 74-26, while Central Florida voters (63-37) and South Florida voters (68-32) were in favor of the popular vote.
Voters who backed President Donald Trump were split 53-47 in favor of keeping the Electoral College, which benefitted Trump bigly, while nine tenths of Hillary Clinton's backers said it was time for a change.
The poll also found the more voters know about the Electoral College the more inclined they are to like it, though a majority of those who said they know "a lot" about the system said they were in favor of a switch.
Dr. Kevin Wagner, who chairs the FAU Department of Political Science, said the results of the poll "are consistent with other polls conducted over the past 50 years which have found the majority of Americans believe the President and Vice President should be chosen directly by the American people."
The results of the poll were announced Wednesday at a press conference held by Aventura Rep. Joseph Geller and Orlando Sen. Victor Torres, who have filed legislation that would bring Florida into the National Popular Vote Interstate Compact if signed into law.
FAU conducted the poll from Oct. 19 through Oct. 22 and responses were collected online and by telephone in English and Spanish. The poll has a margin of error of +/- 3.5 percent with a 95 percent confidence level.