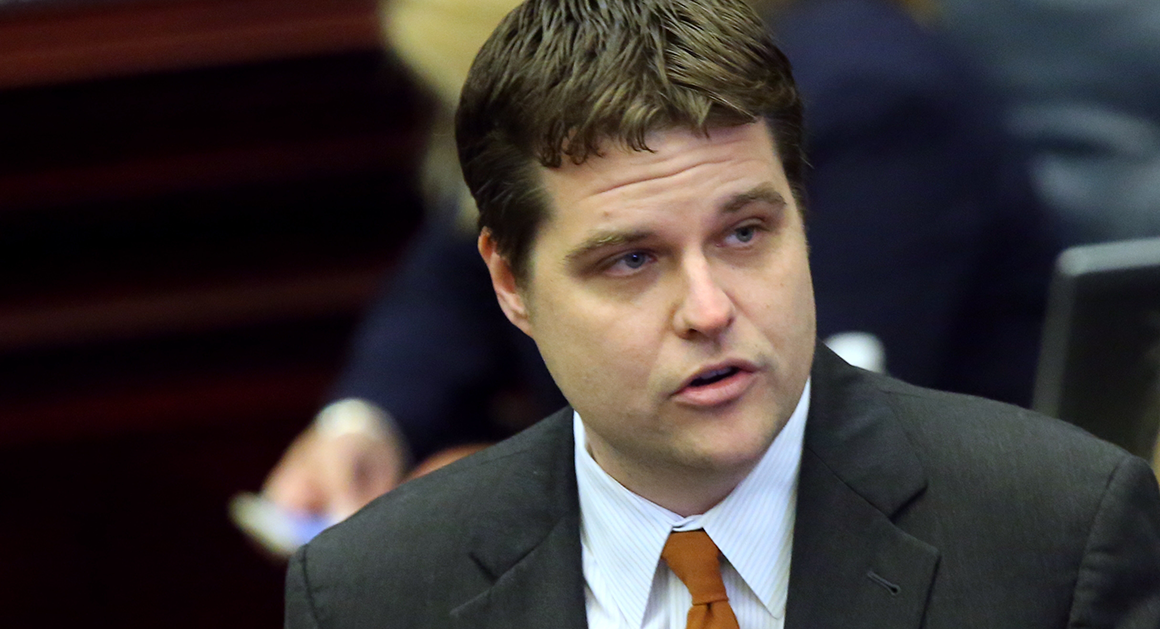 Republican U.S. Rep. Matt Gaetz on Wednesday dismissed a recent controversial remark by President Donald Trump and said his conservative colleagues in the House should stand strong on policies such as ending the visa lottery and building a wall on the southern border.
"President Trump is right that America deserves an 'America First' immigration policy. The 2016 election was not about DACA. If it were, then Hillary Clinton would have won. Border security is the top immigration priority of the American people — it should be for Congress, too," Gaetz said.
"Instead of offering ideas to secure our nation, congressional Democrats have seized on closed-door comments allegedly made by President Trump about Haiti and other nations."
The Panhandle congressman is referring to a report published last week by several news outlets, including The Washington Post, The New York Times and the Los Angeles Times, that the president questioned why the United States should accept immigrants from "s—hole countries" like Haiti, El Salvador and countries in Africa.
Republican Gov. Rick Scott, Democratic U.S. Sen. Bill Nelson and several other Florida elected officials have condemned Trump's remark.
Gaetz didn't condemn the remark, nor did he say he agreed with Trump's word choice, instead taking the tack that what the president said is irrelevant to congressional Republicans' policy goals on immigration.
"I've been to Haiti, and I've stood in 90-degree heat in open-air AIDS clinics there. It is true that the people of Haiti deserve better than what generations of corrupt governments have offered them. Meeting with Haiti's President offered little hope for progress. The education, infrastructure, environmental, and health conditions are horrible," Gaetz continued.
"Congressional conservatives should continue to support immigration policies to end the visa lottery, stop chain migration, build a wall, implement e-verify nationwide, and remove dangerous criminals from America. Anything else would be a betrayal to our voters."