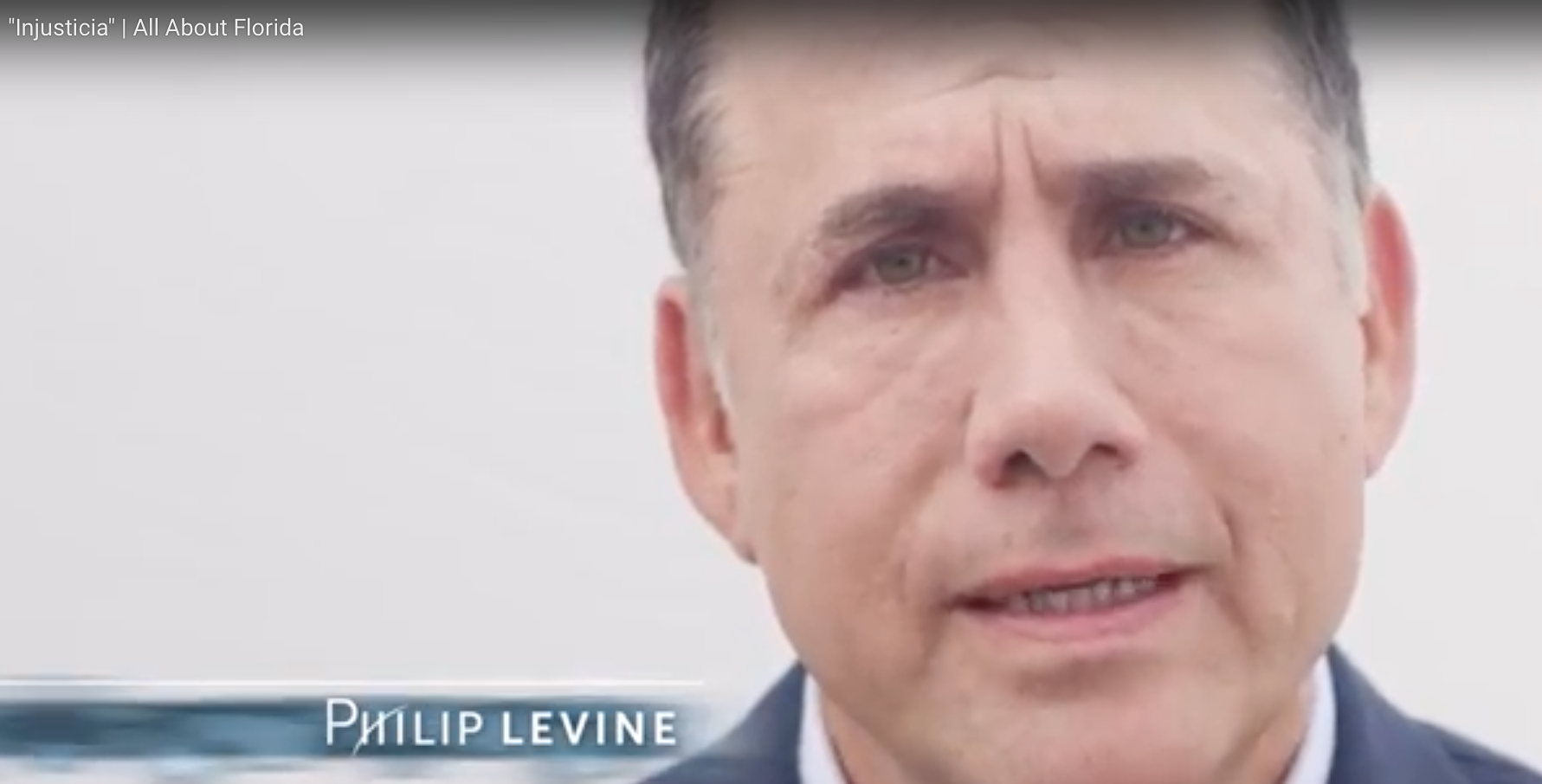 Democratic gubernatorial candidate Philip Levine has launched another television commercial – his fourth overall and second this week – with a Spanish-language ad decrying the administration of President Donald Trump's policies toward so-called DREAMers, the young, undocumented immigrants who essentially grew up in the United States.
The 30-second spot "Injusticia" shows images of DREAMers and their families while a narrator attacks Trump for rescinding the Deferred Action for Childhood Arrivals program initiated by former President Barack Obama, and for his rhetoric threatening to send them back to their native countries even though their parents brought them to the United States when they were small children.
It's the second-consecutive commercial in which Levine, a state candidate, targets Trump on what is essentially a federal issue. Earlier this week he launched an English-language commercial, running statewide, going after Trump for his policy position to open up oil-drilling off the Florida coast, thought that commercial also mentions Florida's Republican Gov. Rick Scott.
"President Trump is turning his back on these young people who, filled with dreams, became doctors, lawyers and teachers. And who today are ready to work for America," the narrator states. "Philip Levine will work to end this injustice!"
Levine then uses his own Spanish, declaring, "We are talking about kids, and what it means to be an American."
Levine is the only gubernatorial candidate to place commercials on television so far. He faces Chris King, Gwen Graham, and Andrew Gillum in the Democratic primary contest, while Ron DeSantis and Adam Putnam are the leading Republicans.
Levine's independent political committee All About Florida is putting up $100,000 to run the ad for 10 days on Spanish-language television channels across Florida.
"We want DREAMers to know that they are not alone, and that there are many who are fighting for them and believe in doing the right thing," Christian Ulvert, senior advisor, stated in a news release from All About Florida.