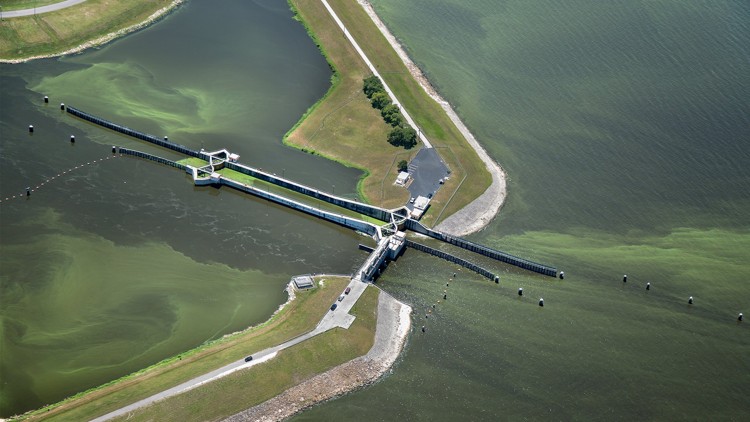 On Thursday, the Senate Appropriations committee heard a presentation from South Florida Water Management District Executive Director Ernie Marks on the status report of the reservoir project authorized by Senate Bill 10.
Following the presentation, Appropriations Chair and Senate Bill 10 sponsor Rob Bradley expressed confidence in the district's plans. But following the meeting, Senate President Joe Negron told reporters he is still planning to seek another 4,000 to 5,000 acres of land before the end of Session.
Why would the Senate president make these comments when the district says it has the land it needs, the chair is happy, and the project appears to be on schedule?
Negron's comments come following a picture coming into focus that leaves little room for land buying, particularly taking more agricultural land out of production, which is a pillar of Florida's economy.
In January of last year, Bradley first filed SB 10 — a bill that (at one point) called for the purchase of nearly 60,000 acres of working farmland south of Lake O.
It didn't take long for questions to arise about how the state of Florida would buy this private farmland, warning it would adversely affect those living the region.
Among the first sounding the alarm about "eminent domain" was Marco Rubio.
"What about the people that live in those communities? What about Pahokee, what about those cities in the Glades communities that are going to get wiped out," Florida's junior senator told a blogger in April 2017. "If you buy up all that farmland, that means there's no farming, that means these cities collapse, they basically turning ghost towns. Shouldn't they be at the table? Shouldn't they be part of this conversation as well?"
Soon afterward, an overwhelming bipartisan Senate majority revised SB 10, stripping the controversial provision that would have bought the 60K acres of privately-held farmland.
The last version of SB 10 — which Gov. Rick Scott signed into law that May, and was applauded by environmentalists such as the Everglades Foundation — prohibited the use of eminent domain.
According to comments today from Marks, more than 80 percent of the large landowners south of Lake Okeechobee are not selling. Glades farmers are steadfastly against losing valuable, productive agricultural land.
Also, the coming budget crunch following Hurricane Irma doesn't lend itself to land grabs.
And there's also the fact that this Florida Senate has little appetite for another bruising debate over land buying in an election year.
Finally, any deviation from the district's schedule could delay the reservoir project — possibly for years.
Bottom line: this ship has sailed.
I have always maintained that President Negron is a true statesman, and this may be a moment showing the Stuart Republican cares more about the people in his district rather than the people in the Florida Senate — an admirable trait in any elected official.
But if Negron has any intentions of squeezing an acre of private land out under these circumstances, he's more than a statesman. He's a magician.