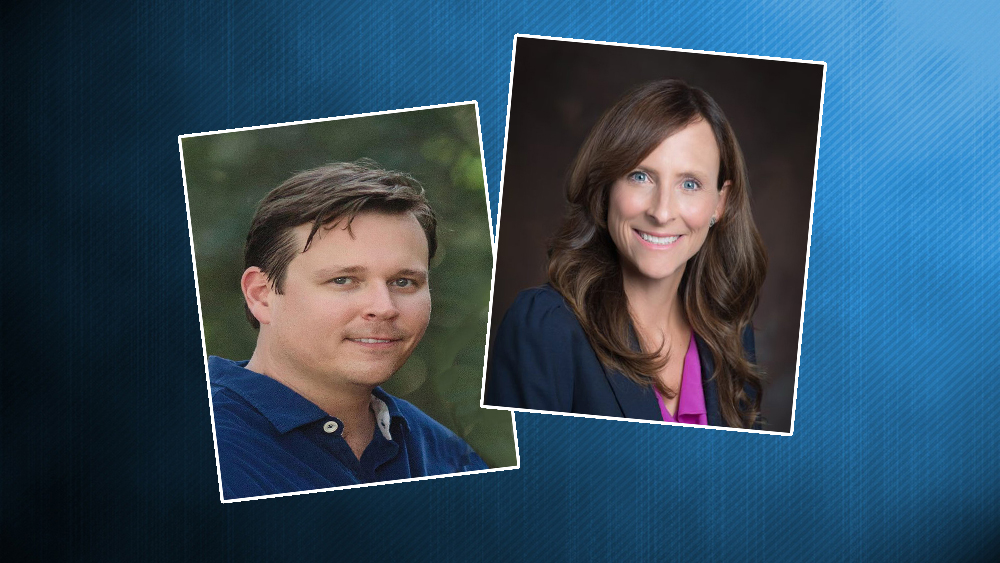 Sarasota Republican James Buchanan and Democrat Margaret Good are virtually tied in the House District 72 special election, according to new polling released Wednesday.
With about three weeks left in the race, Buchanan enjoys a three-point lead over attorney Good, 49 to 46 percent, in a St. Pete Polls survey of likely HD 72 voters conducted for Florida Politics Jan. 23.
But since Buchanan's lead is within the poll's 3.7 percent margin of error, the race is a statistical tie.
Libertarian candidate Alison Foxall also received about 3 percent; less than 2 percent said they were unsure.
Nearly 61 percent of respondents plan to vote in the race, which is set for Feb. 13; more than a third (39 percent) said they already voted.
As expected, the race is falling mainly within partisan lines, with Good taking more the 81 percent of Democrats; Buchanan takes about the same number of Republicans (80 percent). Independents are breaking toward Good 54 to 34 percent.
As for gender, Good does slightly better among males (49 to 47 percent), while Buchanan takes a more significant lead with women (51 to 44 percent).
Buchanan, son of Sarasota Congressman Vern Buchanan, also has a slight advantage with white voters (50 to 46 percent) and a 10-point lead with black voters (50 to 40 percent). He also does well with voters aged 30 to 49 (53 to 41 percent) and the elderly (54 to 42 percent for voters aged 70 and up).
Good takes the lead with voters aged 50 to 69 (52 to 43 percent).
St. Pete Polls asked 714 randomly selected HD 72 Florida voters, with an automated phone call system. Results were weighted to account for demographics – political party, race, age and gender – of the active voter population in the region. Only those voters say they plan to vote or had already voted in the special election were included in the results. The survey has a margin of error of +/- 3.7 percent with a 95 percent confidence level.
HD 72 covers a significant portion of northwestern Sarasota County, including Siesta Key. The seat opened in September when Republican Alex Miller – after serving less than a year – resigned, citing business commitments and raising her two teenage sons.
The winner will take office during the 2018 Legislative Session, currently underway until March 9.