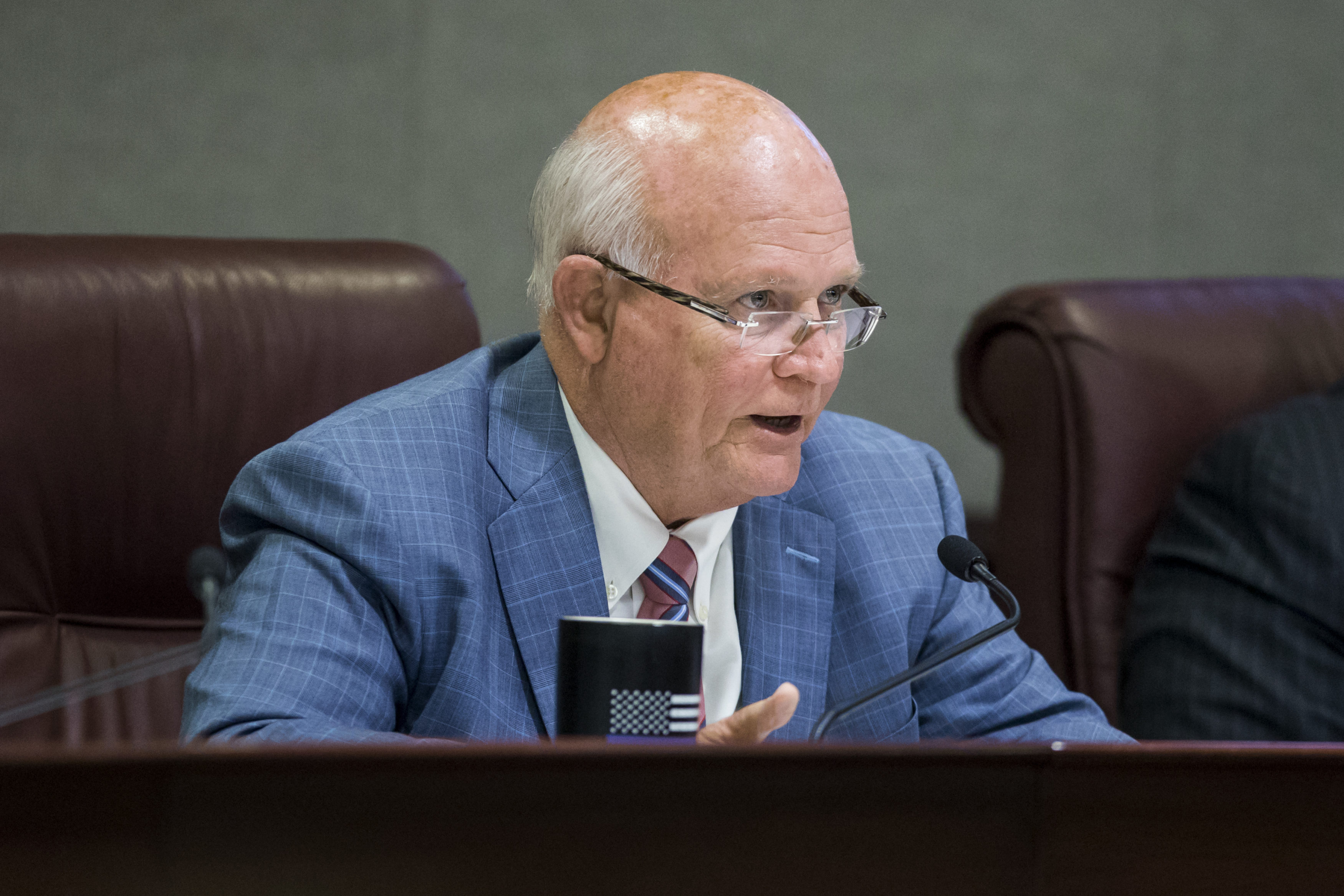 A Senate panel on Thursday pushed forward a redraft of a bill that would allow people to bring guns to churches with attached schools as long as there are no school-sponsored activities going on.
Before changes to the bill were approved, two Republicans in the Judiciary Committee expressed concern that the Republican sponsor of the bill, Sen. Dennis Baxley, would "violate" their trust if he decides to abandon the Senate's effort for the House version.
"Our concern is that changing the spirit of what is being discussed in this committee, of agreeing to changes to this bill, would violate a certain level of trust that we have amongst each other as colleagues," Sen. Anitere Flores said.
Sen. Rene Garcia was also weary that Baxley's proposal could morph into something else as the legislative process moves forward.
"If the House sends something back that does not meet the spirit of this committee's work, would you kill your own bill at that point? Or would you go with the House version?" Garcia asked.
Baxley said his intent is to "fully honor" the Senate-approved changes to his bill.
"I'm just hesitant to say things that I can't control in the rest of the process when many times I am not the decider of those things," Baxley said.
Baxley's bill would allow those with concealed carry permits to bring guns into churches if they have permission from the property owner. Under the amended version, though, a firearm could not be brought into a church attached to a school during school hours.
Along party lines, the measure cleared the Judiciary Committee which has been a main roadblock for gun legislation in the Senate. Last year, Flores came out strongly against Sen. Greg Steube's many gun bills.
The House version of the bill does not include the new Senate provision. State Rep. Lawrence McClure, a Hillsborough Republican championing the House effort, said he would not comment on the Senate added language — or whether he would support it — until he got a chance to read it.
Both the Senate and the House measures have a single committee hearing left before they can head to the full floor for consideration.
Marion Hammer, a lobbyist for the National Rifle Association, said the effort to allow people to carry firearms in churches with permission would help individuals "protect each other and their children."
Current state law broadly prohibits a person, including those with concealed weapon licenses from having a gun on public or private school property. Doing so is penalized as a third-degree felony, punishable by up to 5 years in prison and a $5,000 fine.
Baxley said his hope is to get his firearm bill to a place that everyone can agree to. Last year, the Senate proposed the same compromise on guns at religious institutions. But the House rejected it.
"If we can't nip it in the bud a bunch of people are going to get hurt," Baxley said.