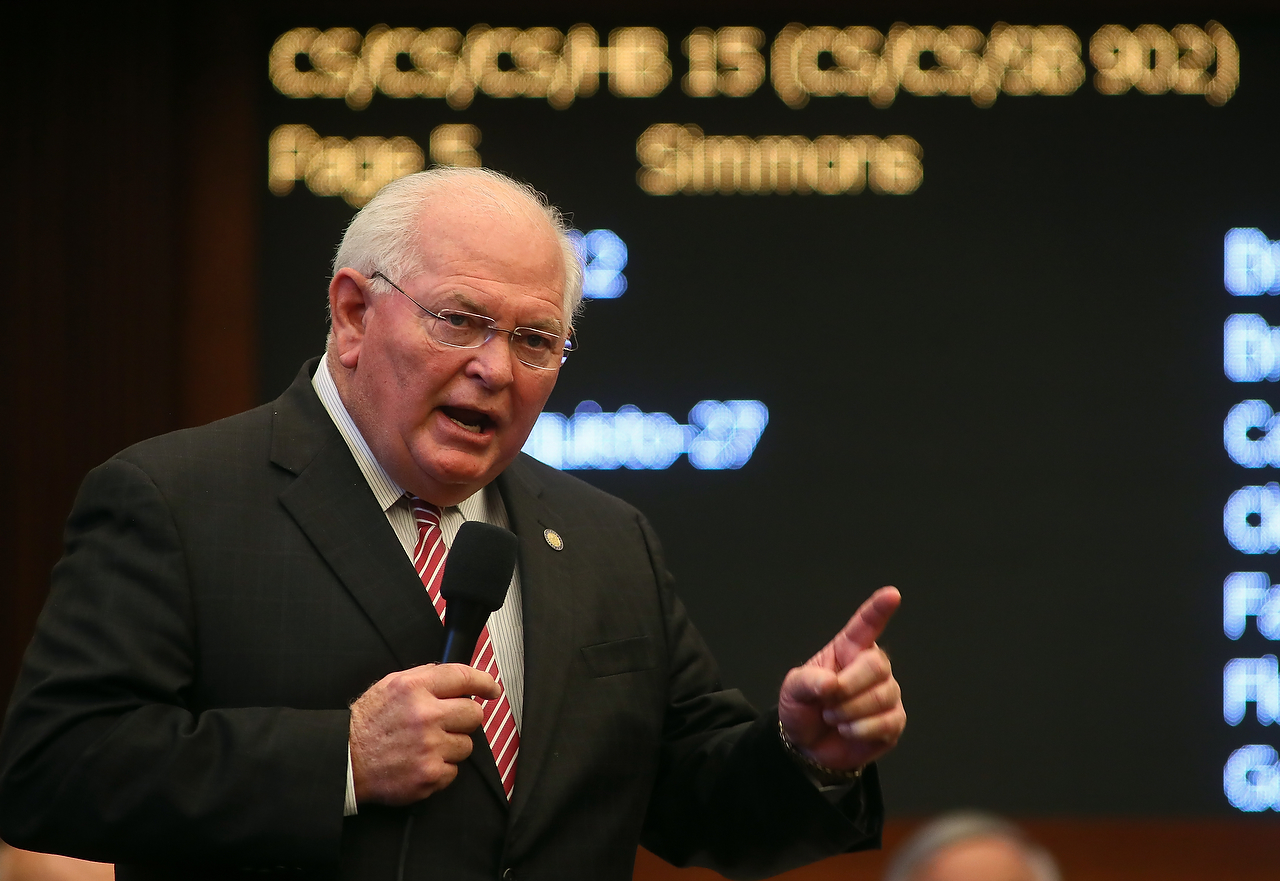 I'm just back from the Capital City and word is that a broad group of community leaders are heavily recruiting Bill Montford to run for Tallahassee Mayor.
With a cloud hanging over some members of the Commission (both Andrew Gillum and Scott Maddox have been repeatedly mentioned in conjunction with an ongoing FBI investigation) and the recent forced retirement of the city manager over a ticket solicitation scandal, City Hall is in turmoil.
Many in Tallahassee's leadership circles — across the spectrum — want Montford's steady hand and solid reputation on the ballot and in the mayor's seat.
Montford is said to be earnestly considering a run and is taking the matter with enough seriousness to acknowledge that what wasn't a thing two weeks ago is now definitely a thing.
And what about presumptive front-runner for Mayor, Seat 5 Commissioner Gil Ziffer? He was recently quoted as saying he was a reluctant candidate and it is well known that he has a very high regard for the Senator who has run (and won) numerous times in Leon County.
However, WCTV reported Monday that Ziffer clarified he is not running for any municipal office.
"With a great deal of thought and discussion with my family, I have decided to not seek the Tallahassee Mayor's position, nor will I seek any other position on the City Commission," Ziffer said in an interview with WCTV's Julie Montanaro.
Ziffer explained the FBI investigations and lack of civil discourse have "worn" on him. "It takes its toll," he added.
"This is the best time for me to move on," Ziffer continued. "I don't have to leave, I choose to. I think I'd make a great mayor, I just don't have four more years to give."
Montford was a popular school principal, County Commissioner and School Superintendent before running for and winning his current Senate seat in 2010. And yes, if Montford vacates his seat (which is not slated to be open until 2020), it will be open for the 2018 cycle. (Although The Associated Press' Gary Fineout notes that Montford did lose when he ran for a second term on the County Commission after being hammered over cost overruns at the county courthouse.)
So, who's already being rumored to replace the affable senator?
We hear that Rep. Loranne Ausley would seriously consider it and of course, Rep. Halsey Beshears' name is being mentioned and there is no doubt both would be strong candidates.