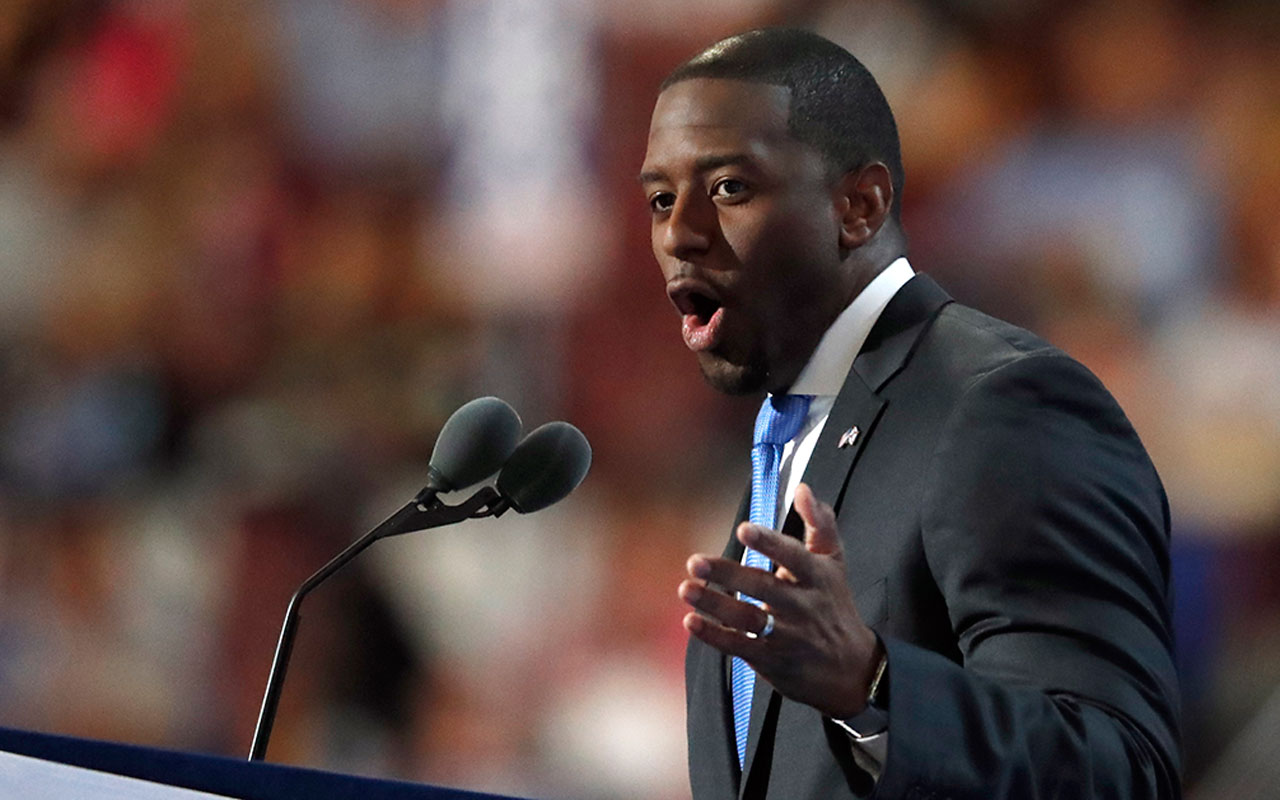 The Andrew Gillum campaign on Monday criticized House Speaker Richard Corcoran's campaign for running a "race-baiting" TV ad that aims at "vilifying immigrants."
"It's a vile ad that seeks to divide us against one another, and the Speaker ought to be ashamed of himself," said Geoff Burgan, the communications director for Gillum's gubernatorial campaign.
The dramatic $100,000 TV ad, which will air on Fox News this week, focuses on the killing of Kate Steinle in San Francisco, which has a so-called "sanctuary city" policy in place. Passing a law that would ban such policies in Florida is an issue Corcoran prioritized on the first week of Session.
"Incredibly, some Tallahassee politicians want to make Florida a sanctuary state. On my watch, Florida will never become a sanctuary state," Corcoran says in the ad, in which he also warns that "any family, anywhere" can be hurt by undocumented immigrants.
HB 9, which would threaten local officials with fines and removal from office if they do not fully cooperate with federal immigration authorities, passed the chamber in the first week of Session.
The Land O'Lakes Republican is now using the legislative win for campaign purposes as he mulls a run for governor.
"Speaker Corcoran's race-baiting ad is everything that's wrong with politics today," Gillum's campaign statement stated. "In the age of Trump, Corcoran is vilifying immigrants."
Currently, there are no sanctuary city policies in Florida, but some Democratic gubernatorial candidates — including Gillum — have come out in support of such policies at public events.
This is not the first time the two politicians have attacked each other over the "sanctuary city" issue. Earlier this month, Corcoran sent a letter to Homeland Security Secretary Kristjen Nielsen, requesting that if her agency were to look into local officials breaking federal immigration laws, she may want to look at Gillum and St. Petersburg Mayor Rick Kriseman.