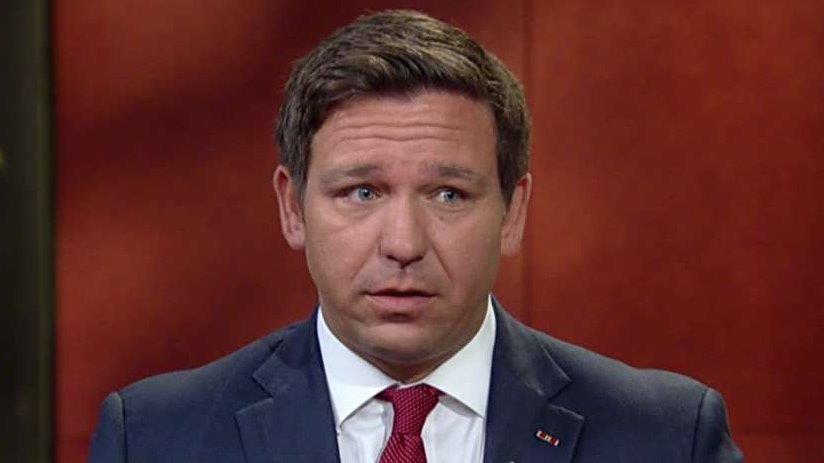 The Florida Democratic Party says Republican U.S. Rep. Ron DeSantis, the newest entrant into the 2018 race for governor, needs to "break ties" with Steve Wynn.
An FDP email says DeSantis has "repeatedly bragged about earning the casino magnate's support," and points out that Wynn was one of the North Florida Republican's biggest backers for his U.S. Senate run last cycle – a campaign DeSantis put aside when Marco Rubio decided to run for re-election.
After a damning report accusing Wynn of sexual misconduct with dozens of his employees, FDP says it's time to walk back that braggadociosness.
"Just hours after Congressman Ron DeSantis launched his campaign for governor, he continues to remain silent over accusations of sexual harassment by one of his biggest supporters, Steve Wynn," FDP said in an email, adding that Wynn "has been a long-time supporter of DeSantis."
FDP spox Caroline Rowland said DeSantis break-up with Wynn needs to happen "immediately" if he wants "to make it clear that he has zero tolerance for sexual harassment and misconduct."
"In Congress, and now as a candidate for Governor, DeSantis has styled himself as a champion against sexual harassment, making his failure to denounce Wynn not only egregious, but hypocritical," she said.
DeSantis has been hinting at a run for governor for months and officially kicked off his campaign Monday in Boca Raton. He joins Ag Commissioner Adam Putnam in the GOP primary battle, which will more than likely turn into a three-way race when House Speaker Richard Corcoran enters after the 2018 Legislative Session.
The FDP email comes after a message blasted out Monday night by American Bridge claiming the lawmaker "voted to deny SNAP benefits to women who quit their job, even if it was due to sexual harassment."