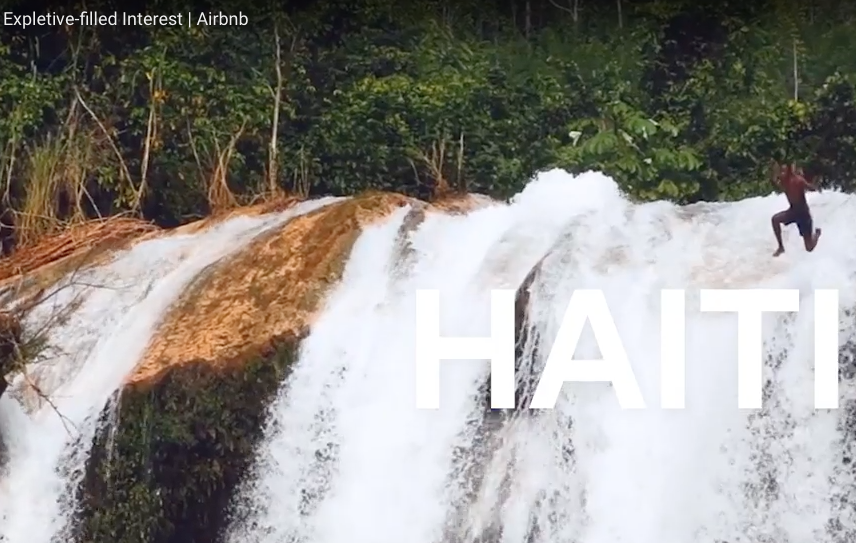 Airbnb is heading back to the airwaves this week to remind people that someone considers Haiti, El Salvador and all of Africa to be a bunch of "shithole countries" but that the vacation rental marketing company knows some people who'd like to show otherwise.
"Let's open doors not build walls," declares a new TV commercial the company is releasing this week, in time for President Donald Trump's State of the Union address.
The 30-second ad, which is running on MSNBC, CNN, Fox, Univision, and Telemundo, is part of what the company declared is a "full-scale television and digital campaign to highlight the beauty of the people and landscapes across Haiti, El Salvador and Africa."
The company also announced that it has established formal relationships with the governments of both Haiti and El Salvador, and on Wednesday company officials will be in Port au Prince, Haiti, to sign a memorandum of understanding with the country's Minister of Tourism Jessy Menos. The Airbnb team then plans to t ravel to El Salvador to sign a similar agreement with San Salvador Mayor Nayib Bukele.
Both agreements will focus on destination promotion and sharing aggregate data.
The efforts are part of the company's longterm plans but immediately are part of its response to Trump's reported derision of Haiti, El Salvador and African countries as "shitholes." Trump of course made those comments while trying to dismiss immigrants from those countries to the United States, particularly those in the temporary protected status he is ending. Airbnb is making no references to immigrants or the TPS program, but is coming to the honor of countries it has partnered with for tourism.
Earlier in January Airbnb launched a six-figure digital ad campaign to highlight Airbnb listings there. In Haiti, Airbnb reports it has 370 hosts and 580 vacation rental listings, and in El Salvador, 790 and 1,100, and the company released a report of its 100,000 listings throughout Africa. With the new ads and agreements, the company said it is doubling down on first campaign to defend and promote Haiti, El Salvador and Africa.
The new ads, being aired in English and Spanish, begin with text declaring, "We've heard there've been some expletive-filled interest in these beautiful destinations," and then shows a tourism highlight reel of people and places in Haiti, El Salvador and Africa. "We also know a few people who'd love to show you around," the text then states, showing the faces of several Airbnb hosts. It concludes, "Let's open doors not build walls." The final shot is of the hashtag #weaccept.