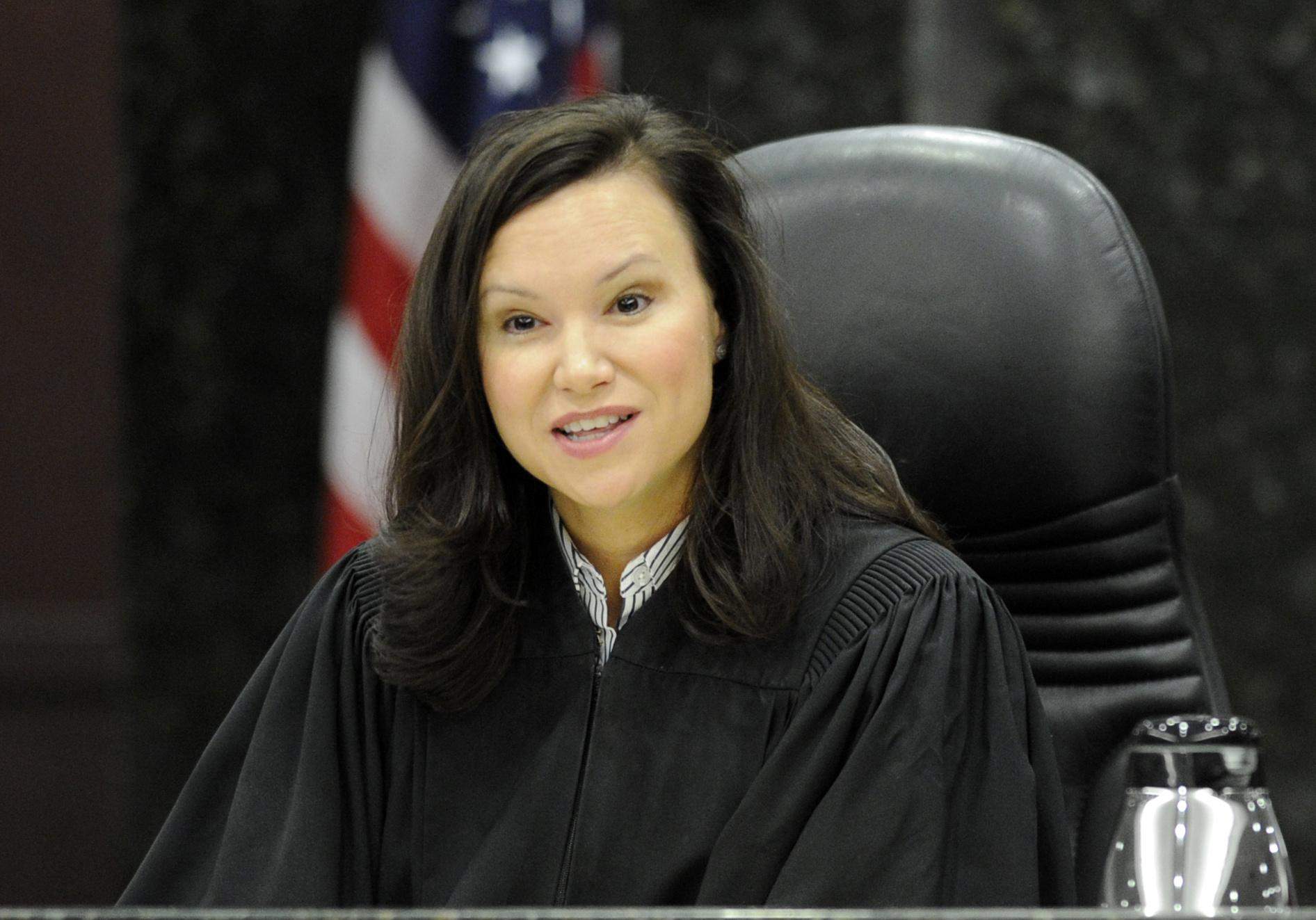 As the race to succeed Pam Bondi for Attorney General heats up on the Republican side, a political committee associated with a candidate (Pensacola Rep. Frank White) is dishing dirt about the candidate, Ashley Moody, endorsed by Bondi.

United Conservatives, a committee that has received $50,000 from White's employer ("Sansing Holdings") and spent money in December with Data Targeting, whose Tim Baker is handling White's campaign, and Meteoric Media, the now-former press shop of Jacksonville Mayor Lenny Curry's chief of staff Brian Hughes, rolled out LiberalJudge.com this week.
In addition to the website, mailpieces going out currently are reinforcing the claims.
The site targets Moody, making the case via video and graphics that she is essentially a shadow Democrat, pointing out that she had written speeches for then-American Bar Association President Martha Barnett.
Barnett, as reported previously, is historically aligned with Hillary Clinton, including describing herself as being "honored" by 2016 Democratic Presidential nominee at one point, and "serving alongside" Clinton on a panel.
Barnett also has been helping Moody fundraise.
The video on the site also alludes to Moody having contributed $100 to Democratic Gubernatorial Candidate Bill McBride in 2002.  And points out that Moody's father James was appointed to a federal judgeship in 2000 — by Democratic President Bill Clinton,
Moody herself was once a Democrat, in the 1990s.
The site also contends that Moody defended "international drug traffickers" as a trial lawyer.
Moody has already drawn incoming from another opponent in the AG race: Jacksonville State Rep. Jay Fant, who attacked Moody's GOP bona fides ahead of a state party conclave early this month.
This attack from a committee aligned with Rep. White is no coincidence either in terms of timing.
White will participate with Moody, Fant, and the fourth Republican in the race, Rep. Ross Spano, in a Federalist Society forum Saturday.
Democratic dark horse Ryan Torrens will also be at the forum.
On behalf of Rep. White and the committee, Tim Baker asserts that "mailers and website speak for themselves and Ashley Moody doesn't deny a single fact. Voters deserve a principled and consistent conservative they can trust not a lifelong liberal."
 Moody spokesperson Christina Johnson, meanwhile, offered a lengthy refutation.
"These are misleading distractions by those who have zero qualifications to hold the office of Attorney General. Ashely Moody is a conservative Republican and has been a conservative Republican since she attended college at the University of Florida," Johnson said. "In 1999, Governor Jeb Bush appointed her as the student member of the Florida University System Board of Regents and she supported him and his conservative initiatives.
"She is a strong supporter of our 2nd Amendment rights and Florida's Stand Your Ground law — and the ONLY candidate for Attorney General who has actually granted Stand Your Ground immunity to an individual using deadly force with a firearm to protect himself.
"Ashley Moody has the campaign endorsement of not only Florida's current Attorney General Pam Bondi, but 33 Florida Republican sheriffs (more than 70 percent) who cite her law enforcement record and conservative values in making their powerful endorsements," Johnson added.
"For the record, Ashley Moody supports the President and never independently sued him. Years ago, over 50 individuals and businesses, including her family, purchased units in a condominium project which never got built," Johnson continued. "The business litigation seeking recovery of deposits was amicably resolved back in 2011.  This matter had absolutely no bearing on her support for our President, and she continues to support him and his agenda in Washington."
Johnson concluded: "Ashley Moody's father, who taught her respect for the rule of law and the importance of faith and honesty, is a federal judge who had the backing of Republican U.S. Senator Connie Mack throughout the bipartisan nomination process, even though he was ultimately appointed by then-President Clinton.
"Regardless of who appointed her father, as a 42-year old woman, a mom, a former federal prosecutor, and former judge, for any candidate to assert that she can't have political views different than her father is offensive."
Last updated on February 1, 2018