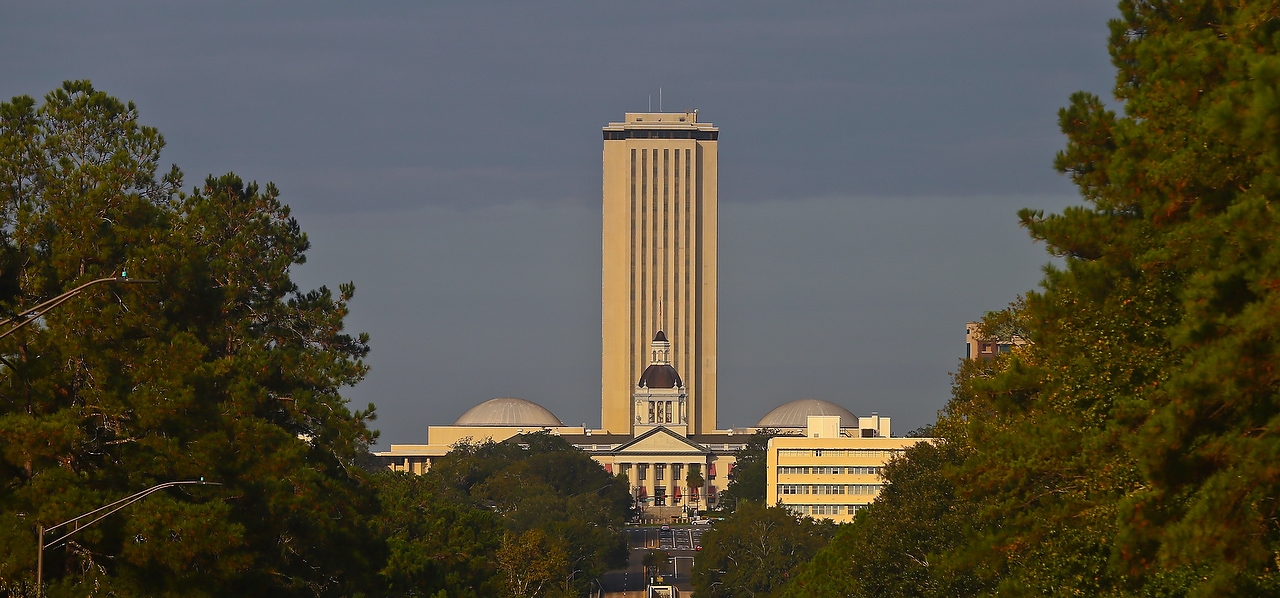 Sixty Days — A prime-time look at the 2018 Legislative Session
The Last 24
Good Wednesday evening. The Legislature's two chambers began discussing their respective versions of the state budget, and kids may be seeing "In God We Trust" in their schools. Heck, Sixty Days remembers singing "My Country, 'Tis of Thee." Here's your evening rundown.
Appropriations allocutions: The House and Senate started engaging in budget talk, with House Democrats hammering the controlling Republicans over some controversial education funding.
Looming logjam: As the Senate motored through a long list of budget amendments, a proposal to boost funding for the mounting clemency case backlog was jettisoned.
Motto moving: A bill requiring school districts to display Florida's motto "In God We Trust" cleared its final House committee.
Conserving coral: Senators unanimously OK'd a plan to create a coral-reef conservation zone off the state's southeast coast, sending the measure to the governor.
Water wages: A measure to boost annual funding for the state's springs and designate money for the St. Johns River sailed through the Senate.
Almost approved: Florida Public Service Commission members Art Graham and Gary Clark cruised through confirmation hearings, virtually ensuring their endorsement by the full Senate.
Talking Twitter: Publix used the social media service to respond to Rep. Carlos Guillermo Smith that the supermarket chain was changing its employee prescription plan to cover a drug that helps prevent HIV infections.
Quote of the Day
"This monstrous piece of legislation … is designed to divert even more funding away from Florida's traditional public schools. We will fight (this) tooth and nail …." — Rep. Shevrin Jones of West Park on an education bill they say will benefit private schools at the expense of public schools.
Bill Day's Latest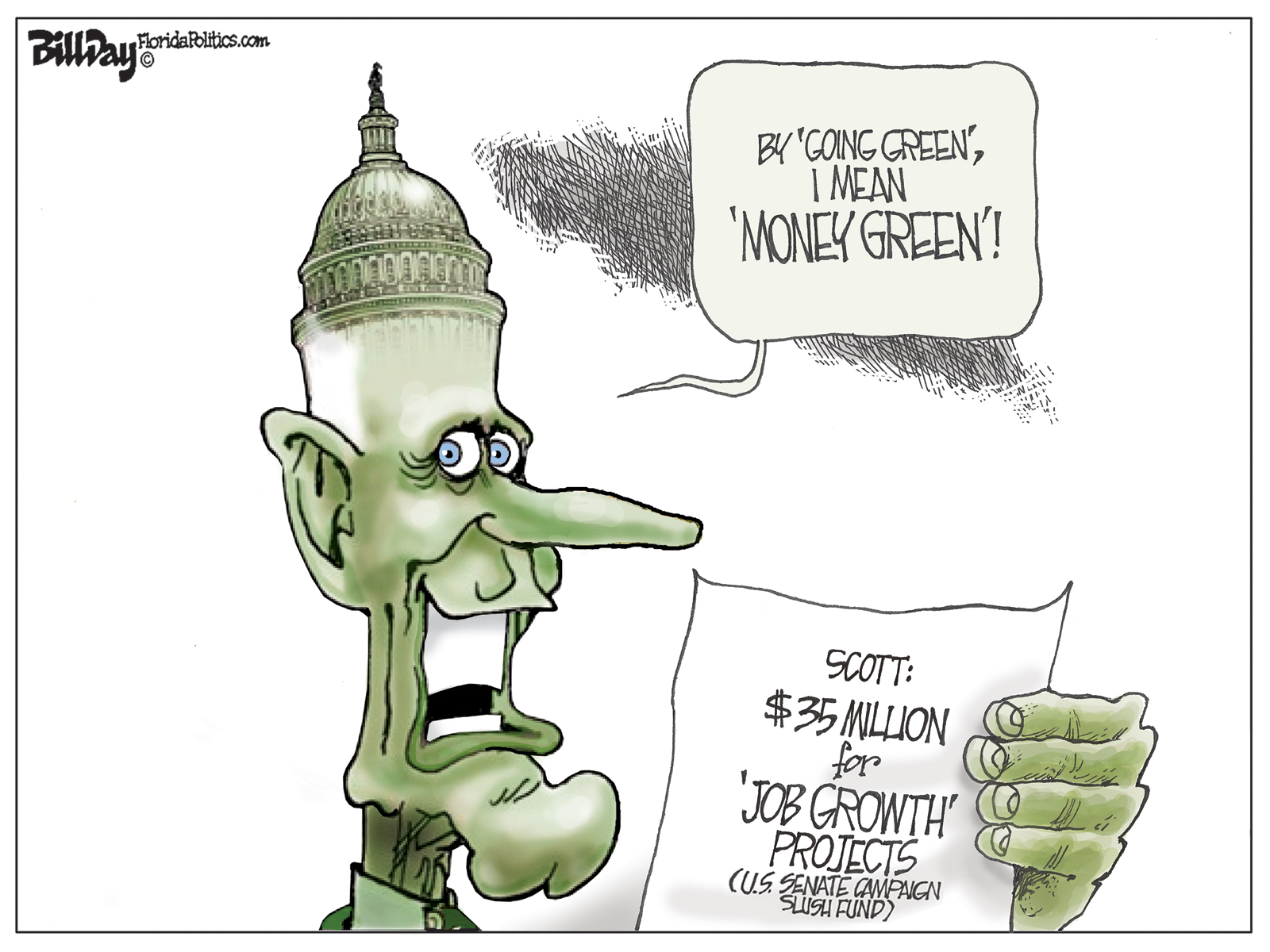 3 Questions
Wednesday is National Black HIV/AIDS Awareness Day (NBHAAD), founded to bring attention to the growing HIV and AIDS epidemic in black communities. The state's Department of Health took note by declaring this year's theme as "Stay the Course, the Fight is Not Over!" We've culled a Q&A from its news release on challenges "to get educated, get involved, get tested, and get treated to receive the continuum of care needed to live a healthful life with HIV/AIDS."
Q: How important is awareness?
A: "We recognize the disproportional burden HIV has on the black community," said State Surgeon General and Secretary of Health Dr. Celeste Philip. "More black individuals are living with HIV in Florida than any other racial or ethnic group. Over the last decade, the department has worked to address this disparity and has mobilized resources to address this epidemic in minority communities through innovative interventions and initiatives … We continue to focus on identifying and addressing the root causes and various social and economic factors that increase someone's risk of contracting HIV."
Q: What effect is HIV having on blacks?
A: Blacks make up only 15 percent of Florida's population, yet they comprise more than 42 percent of Florida's HIV cases diagnosed in 2016. One in 47 black adults have HIV compared to one in 181 Hispanics and one in 284 white individuals.
Q: What progress has been made?
A: While blacks are still disproportionately impacted by HIV/AIDS, Florida has made strides. Florida has seen an overall 42 percent decrease in HIV case rates among blacks since 2005, moving the cause of death from HIV among blacks ages 25-44 from 1st to 5th statewide in 2016 … With early HIV diagnosis, individuals can begin appropriate treatment and care resulting in better health outcomes.
For more information, visit www.KnowYourHIVStatus.com or call the Florida HIV/AIDS Hotline at 1-800-FLA-AIDS (1-800-352-2437)
Lobby Up
Where there's drug addiction, addiction treatment centers follow. And one such provider, CleanSlate Centers, now has hired a Florida lobbyist.
James Card, of Larry J. Overton & Associates, signed the Massachusetts-based company as a client effective Feb. 2, registration records show. It operates centers in eight states, including Florida, with locations in Margate, Miami Gardens, Orlando, Plantation and Tampa.
"The company offers treatment programs for non-opioid addiction, Vivitrol, alcohol, psychiatric care, hepatitis C treatment, and suboxone, as well as cocaine, benzos, and tobacco treatment," according to Bloomberg Research.
It's led by President and CEO Gregory C. Marotta, leader of a "multistate medical group that has been a pioneer in outpatient addiction medicine and which has become a significant partner on the front lines of the opioid epidemic," his bio says.
The company's board members include former Rhode Island Congressman Patrick J. Kennedy, a Democrat who served 16 years in the House and publicly admitted his long struggle with drug addiction.
He now advocates for "end(ing) discrimination against mental illness, addiction, and other brain diseases," according to his website. He's the son of the late Democratic U.S. Sen. Ted Kennedy of Massachusetts.
Update from Tuesday's edition — We reported that an Illinois-based medical marijuana company also doing business in New York hired a Florida lobbyist, Flagler Strategies' Michael Cantens. According to registration records, now joining Cantens as of this week to also represent PharmaCann, doing business as PharmaCannis, is Mitch Ceasar, the former longtime chair of the Broward Democratic Party.
Breakthrough Insights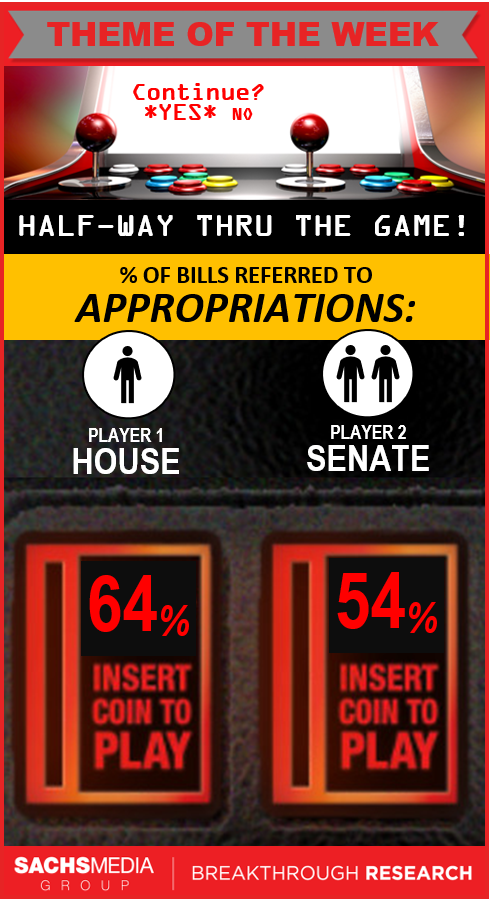 The Next 24
The Revenue Estimating Conference will analyze issues related to hurricane rebuilding and sales taxes. That's also at 8:30 a.m., 117 Knott Building, the Capitol.
Gov. Rick Scott and the Florida Cabinet will meet in Hillsborough County at 9 a.m. That's at the Florida State Fairgrounds, Bob Thomas Equestrian Center Pavilion, 4800 U.S. 301 North, Tampa.
The Florida Supreme Court is expected to release its weekly opinions at 11 a.m.
Will Spicola, general counsel of the Florida Constitution Revision Commission, is slated to speak to the Tiger Bay Club of Volusia County. That's at 11:45 a.m., LPGA Clubhouse, 1000 Champions Dr., Daytona Beach.
Byron Wien, vice chairman of the investment firm Blackstone, will speak to the Economic Club of Florida. That's at noon, FSU Alumni Center, 1030 West Tennessee St., Tallahassee.
The Gulf Consortium board of directors, which works on issues related to the Deepwater Horizon oil spill, is scheduled to meet. That's at 1 p.m., Tallahassee City Hall, 300 South Adams St., Tallahassee.
The House is scheduled to hold a floor session at 1:30 p.m. It's expected to approve its proposed budget, setting the stage for negotiations with the Senate on a final spending plan for the fiscal year that starts July 1. That's in the House Chamber, The Capitol.
The Senate Democratic Caucus will meet in advance of a Senate floor session. That's at 2:15 p.m., 200 Senate Office Building, The Capitol.
The full Senate will meet at 3 p.m., also to vote on its budget proposal. That's in the Senate Chamber, The Capitol.