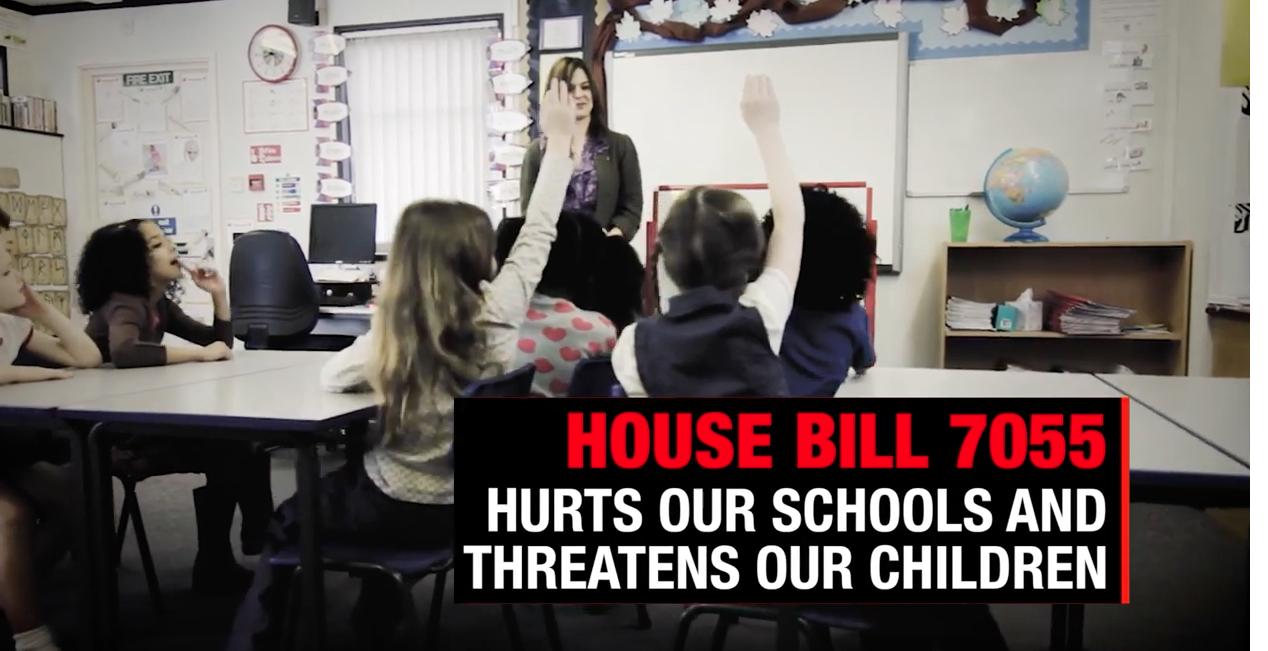 The state's largest teachers union is airing a digital ad opposing a major education bill in the Florida House.
The Florida Education Association's anger is linked to HB 7055, a "conforming" measure sponsored by Miami Republican Michael Bileca and backed by House Speaker Richard Corcoran. The bill includes a number of provisions that FEA opposes, including a voucher program for students who are bullied, as well as an effort to weaken teachers unions.
"This monstrosity is a clear attempt to destroy our public schools while telling professional educators they simply are not welcome in Florida," said Joanne McCall, president of FEA. "Today we are asking lawmakers to stand up to Speaker Corcoran and for our children, for our teachers and for our public schools. We are asking them to say 'enough is enough.' "
Some of the measures listed in the bill include "Hope Scholarships," which would allow students who are bullied, harassed or suffer other types of abuse to receive scholarships to transfer to private schools. The scholarships would be funded through tax credits.
The bill also includes a requirement that could force teachers' unions to disband if their membership falls below half of the employees they represent, a measure to consolidate and strengthen state oversight of publicly funded private-school scholarships, and a proposal to allow charter schools to have access to surplus property on the same basis as public schools.
For public education advocates, the bill has uncomfortable echoes to 2017's "Schools of Hope" proposal that subsidized specialized charter schools set up in mostly low-income areas and encouraged them to directly compete with struggling neighborhood schools. That also was championed by Speaker Corcoran.
The Florida House recently adopted a plan that ties HB 7055 to the budget.
"There are so many things wrong with HB 7055, it's hard to know where to begin except to say it takes even more tax dollars out of our public schools and diverts them into unaccountable failed private schools while punishing good teachers," said McCall. "If we hope to attract talent to or grow high quality jobs in our state, how can we do that as we tear apart our public schools?"
A spokesperson for the FEA says that as the bill moves through the legislative process, they may expand the reach in media markets digitally, "but we have not ruled out TV," says Sharon Nesvig.
A spokesman for Corcoran did not immediately respond to a request for comment. The House Speaker is considering a run for higher office, but has said he will not address that until after the 2018 Legislative Session ends on March 9.
Click on the image below to watch the ad: