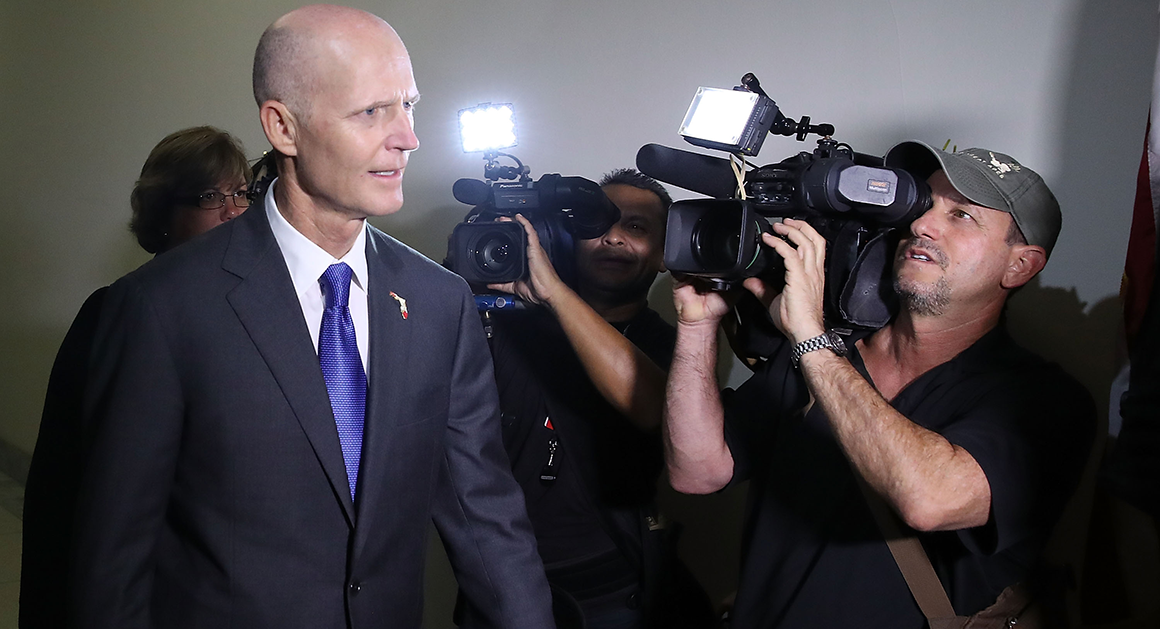 As the Legislative Session in Tallahassee gets closer to Sine Die, questions still remain about Gov. Rick Scott's plans to run for Senate.
Last week, a POLITICO Florida dispatch heated up the narrative, depicting Scott as crowing over positive polling numbers, showing "body language" consistent with running, and spending big from his "Let's Get to Work" political committee on the state level, while building a nest egg in his "New Republican" committee.
Scott, in Jacksonville Tuesday promoting grants from the state's job growth fund, was characteristically reluctant to talk about a Senate race with a field that has been cleared for his seemingly inevitable entry.
"With regard to … whether or not I'm going to run for the Senate," Scott pointed out he has an "existing job."
There are, he confirmed, 335 days left in that position.
"A lot of people are always thinking, politicians are always thinking about their next job," Scott said, "I'm in my last Legislative Session, I want to make sure another $180 million in tax cuts, I want to continue to cut regulation, I want to make sure we pass legislation that's going to create jobs in our state."
We asked Scott directly whether or not he was polling, as POLITICO reported, or raising money for the New Republican PAC, or liquidating funds from Let's Get to Work.
"You should — you know, there's polls that come out publicly. You should talk to the people who want to be pundits," Scott advised.