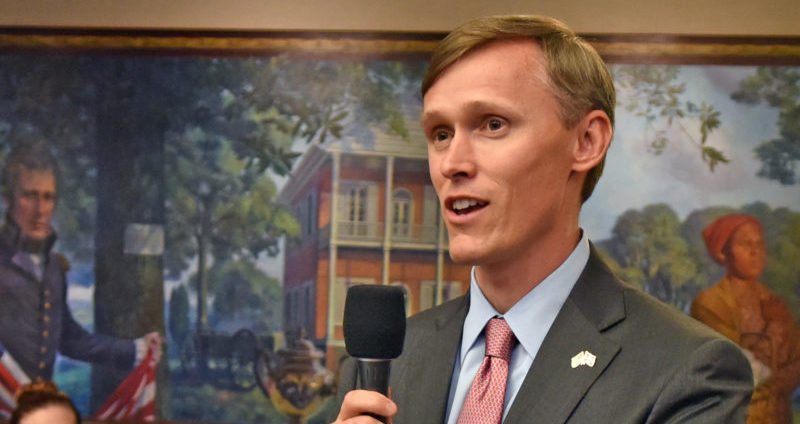 Pensacola Republican Rep. Frank White has been in the Attorney General race for a few months, but formally introduced himself to voters in a video released Wednesday morning.
"I've been a consistent, principled conservative my entire life," White says in the video. "Unafraid to stand up for our values and defend our way of life. As your next attorney general, I'll keep up the fight."
The freshman lawmaker says he's in the AG race because Florida needs a "conservative watchdog looking out for our families and taking on those who would do us harm."
The 2-minute-long video shows White with his wife, Stephanie, and sons Henry, Clayton and Wesley and also includes shots of the Republican lawmaker speaking to law enforcement officers and in front of his church, where he serves as a deacon.
The video also touts White's conservative bona fides in the crowded race to succeed term-limited Attorney General Pam Bondi, including his A+ rating from the NRA, pro-life stance and private sector experience.
"Some people running for office just talk the talk in campaign season, but as a lifelong conservative committed to defending our values, you'll always know where I stand," he said.
White faces former district court judge Ashley Moody, and fellow state Reps. Jay Fant and Ross Spano in the Republican Primary race. Competing for the Democratic nomination are Tampa Rep. Sean Shaw and Ryan Torrens.
At the end of 2017, White led in fundraising with $1.95 million on hand between campaign and committee accounts, followed by Moody with $1.2 million in the bank, Fant with just shy of $1 million and Spano with about $50,000.
White's total includes $1.5 million of his own money, while Fant has put $750,000 of his own cash into his campaign.
Click on the image below to watch the ad.