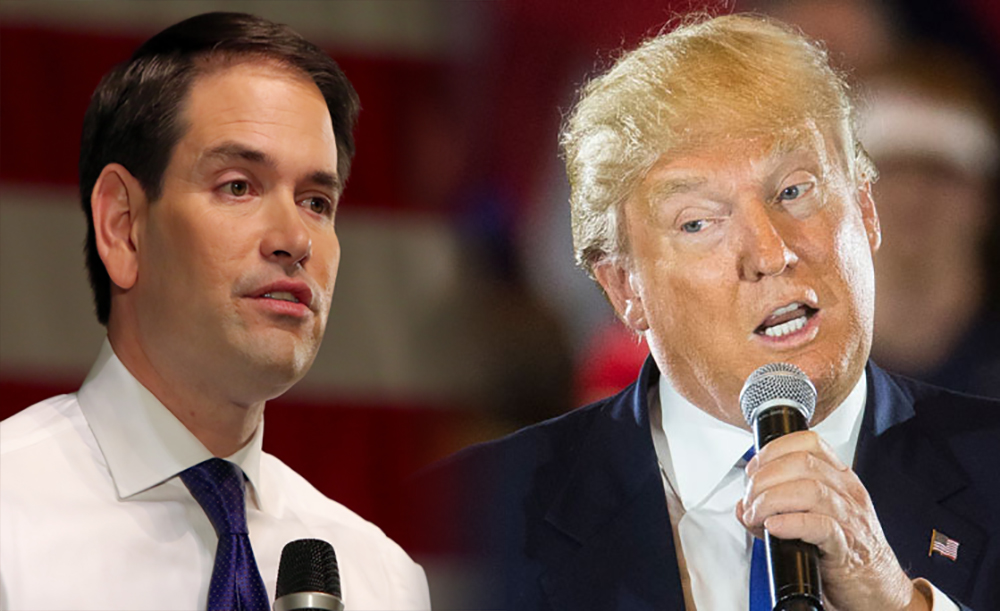 Good news in a new survey for Sen. Marco Rubio and President Donald Trump, as both have shown jumps in popularity since last year.
That's the contention of the latest poll from the University of North Florida's Public Opinion Research Laboratory.
Rubio, per the survey, saw 55 percent strongly or somewhat approve of him, compared to the 35 percent who somewhat or strongly disapprove of the Senator.
Rubio's overall approval is up 13 points since October 2017; his disapproval is down one point. Fifty-nine percent of non-party affiliated voters approve of the Senator, as do 36 percent of surveyed Democrats.
Trump, meanwhile, is not at net approval. However, his numbers are trending up.
Forty-three percent surveyed strongly or somewhat approve of Trump's job performance, while 53 percent disapprove somewhat or strongly. This is up from a 37/59 split in October.
"Most presidents would consider 43 percent approval and net negative 10 percentage points a troubling number, but Trump's approval is up 6 percentage points from his approval level in October, and his net negatives have improved by 12 percentage points," noted UNF polling director Michael Binder.
Splits reflect party lines. Eighty-one percent of Republicans approve of the President, and 16 percent disapprove. 10 percent of Democrats approve, while 87 percent disapprove.
Trump is still underwater with NPAs also: Forty percent approval, against 55 percent disapproval.
Across the board, the bulk of Trump disapproval is in the "strongly disapprove" camp, a trend which has not changed from previous surveys.
Methodology: The University of North Florida (UNF), Florida Statewide Poll was conducted by the Public Opinion Research Lab (PORL) at UNF Monday, January 29, through Sunday, February 4, by live callers via the telephone, and calls were made from 5 p.m. to 9 p.m. Monday through Friday, 12 p.m. to 9 p.m. Saturday and 11 a.m. to 2:30 p.m. Sunday.
The margin of error for likely voters in the November 2018 midterm election is +/- 4.7 percentage points.