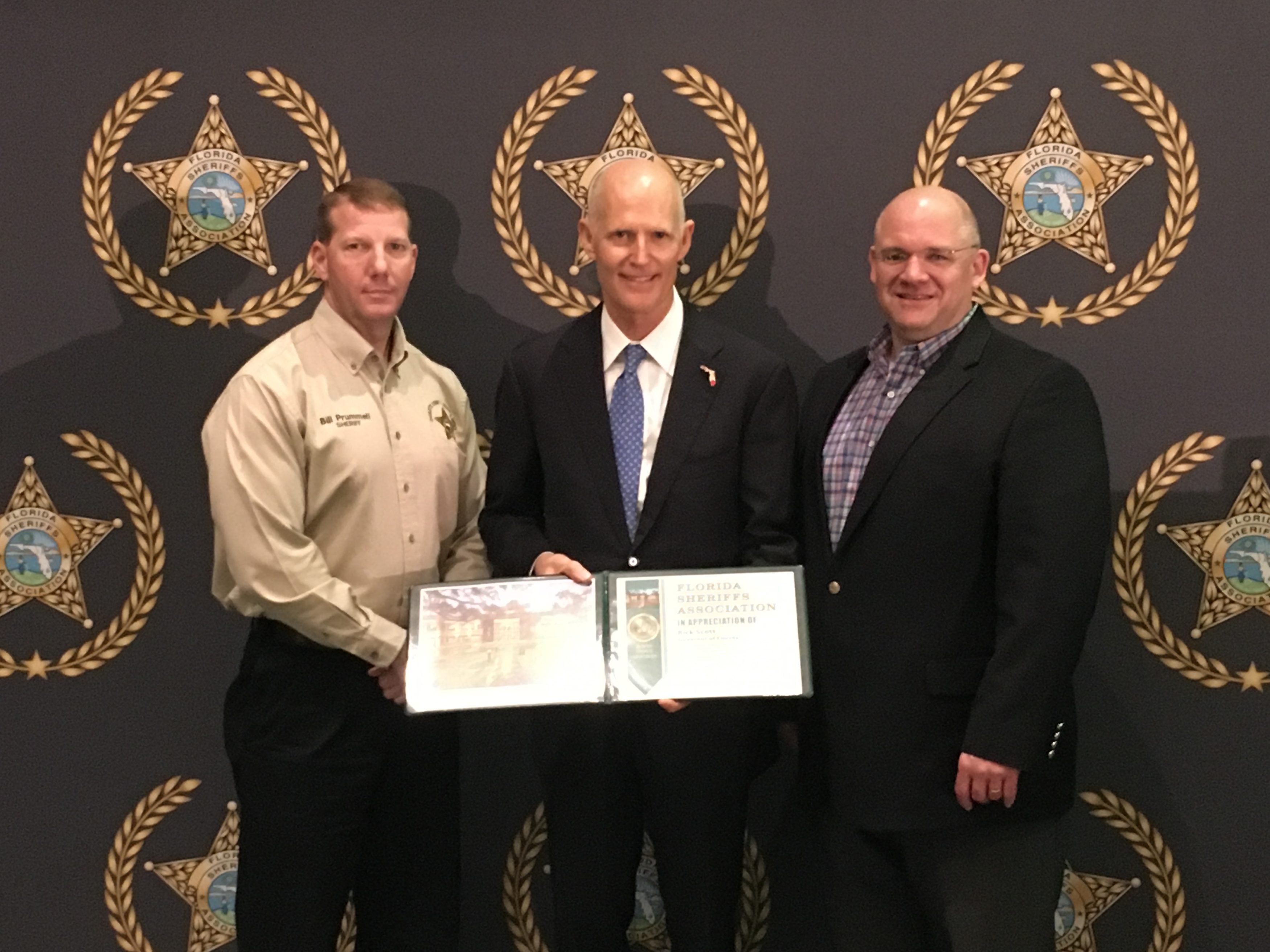 The Senate Judiciary Committee voted Tuesday to advance a bill by Sarasota Sen. Greg Steube, SB 1168, that the Consumer Protection Coalition said would "do little to protect consumers" from Assignment of Benefits abuse.
The group said it prefers HB 7015 by Rep. Jay Trumbull, which includes modifications to one-way attorney fees which proponents say will curb frivolous lawsuits over bogus claims.
Edie Ousley, vice president of public affairs for the Florida Chamber of Commerce, which is spearheading the CPC put out the following statement after the vote:
"We are extremely disappointed that the Senate Judiciary Committee chose to push forward this bad bill that fails to address the crux of the problem. At the end of the day, this bill doesn't do what it needs to do, and that's protect consumers from the onslaught of lawsuits that are burdening property owners and driving up insurance costs.''
—
LGBT rights group Equality Florida celebrated Publix Supermarkets today for reversing its stance on providing pre-exposure prophylaxis, or PrEP, to prevent the transmission of HIV among employees on the company's health plan.
Publix announced the change in policy via Twitter in a message to Rep. Carlos Guillermo Smith, who met with the Publix government relations team Monday to discuss the critical importance of PrEP availability.
Publix's statement read:
"Publix appreciates the concerns shared by our associates and customers. We offer generous health coverage to our eligible full-time and part-time associates at an affordable premium and are committed to the health and well-being of our associates and their families. We regularly evaluate what is covered by our health plan and have made the decision to expand our health plan's coverage of Truvada to include Pre-exposure Prophylaxis (PrEP). We are working with our pharmacy benefits manager to implement this change as quickly as possible."
Equality Florida's response:
"This is major step in the right direction to knock down Florida from the #1 spot of new HIV transmissions in the nation. In fact, all 7 states where Publix stores exist will benefit from this decision. Southern states account for 44% of all people living with HIV in the United States, and diagnosis rates for people in the South are higher than for Americans overall. The disparity of transmissions disproportionately affects African American men and women; of all HIV new cases among Blacks, 60% of men and 69% of women come from the South."
—
The Senate Criminal Justice Committee advanced a bill Tuesday that would set the minimum age for children to be prosecuted as adults at 14.
Southern Poverty Law Center senior policy counsel Scott McCoy put out the following statement after the vote on SB 1552:
"More children are prosecuted as adults in Florida than in any other state. Our lawmakers today took a step toward changing that. The Florida Senate Criminal Justice Committee voted favorably on legislation that would reduce the number of eligible offenses and set a minimum age for children to be transferred from juvenile court. Additionally, SB 1552's requirements include data collection that would bring more accountability and transparency to Florida's practice of trying children as adults.
"While this bill puts us on the path toward reducing the number of children tried as adults in Florida, our work will not be finished until no child is sent to the adult system. When a child – whose brain is still developing and malleable – is prosecuted as an adult, the risk to public safety and the risk of harming the child are increased. Children tried as adults and housed in adult facilities are more likely to reoffend, be the victims of sexual assault, and die by suicide than their peers in the juvenile system.
"Children are different from adults, and they should not be prosecuted or punished in the same way. We must prioritize rehabilitation for these children so they can grow up to become successful adults. The adult criminal justice system is no place for a child."
—
The Senate Education Committee voted 7-4 in favor of a bill, SB 1234, that would make Florida public colleges and universities legally liable for disruptions caused by student protesters, and much to ACLU of Florida's chagrin.
Responding to the committee vote, ACLU of Florida policy counsel Kara Gross stated:
"Contrary to the bill's title, this bill will chill freedom of expression on our state's college campuses.
"SB 1234 holds colleges and universities liable for when students 'materially disrupt' a scheduled event, but because 'materially disrupts' is broad and not defined, anyone could bring a lawsuit against the college or university alleging they were 'materially disrupted.'
"Because it would be up our state's institutions of higher learning to expend significant resources in defending against such frivolous lawsuits, this bill incentivizes those institutions to restrict students' speech and peaceful assembly out of concern that someone might boo too loudly.
"While we absolutely support the part of the bill eliminating 'free speech zones,' we have serious concerns with creating a separate cause of action against universities for students expressing their protected speech rights."
—
Also on Tuesday, the Florida Sheriffs Association and the 67 Sheriffs of Florida recognized and thanked Gov. Rick Scott for how he handled two major public safety events last year.
FSA's statement:
"On October 16, 2017, Governor Scott declared a State of Emergency well prior to the white nationalist Richard Spencer speaking event on the campus of the University of Florida. This executive order gave Sheriff Sadie Darnell of Alachua County, and other key law enforcement partners, the ability to strategically assemble resources to ensure the safety of the public, and a successful outcome. We thank the Governor for supporting Sheriff Darnell and local law enforcement in their preparation for the high-profile, potentially volatile event.
"In addition, Governor Rick Scott assisted with coordination, preparation, response, and recovery before, during and after Hurricane Irma. He traveled the state to meet with local officials to ensure communities had all the resources they needed and encouraged the citizens to be fully prepared. His efforts regarding Hurricane Irma demonstrated that Florida leads the nation in proactive preparations, no matter the nature of the incident.
"We thank Governor Scott for his continued support for law enforcement as well as his care in bettering the lives of the citizens in this great state."