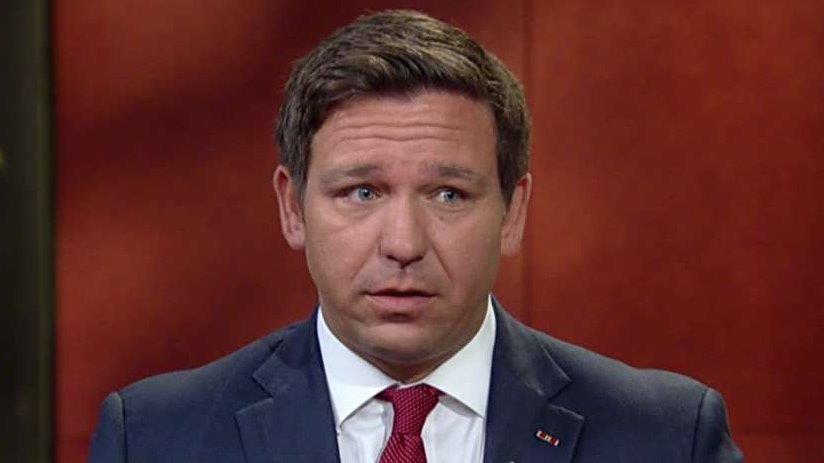 An email sent out by the campaign of Democratic gubernatorial candidate Gwen Graham Tuesday said U.S. Rep. Ron DeSantis' is simply repaying President Donald Trump with his recent "ridiculously false and utterly outrageous accusations" against the FBI.
"Congressman Ron DeSantis' conspiracy-theory attacks are quid-pro-quo payments for Donald Trump's support. He's Trump's favorite lapdog in Congress, appearing on Fox News almost daily to attack the FBI," Graham said in the email.
"Our country faces a serious national security crisis. The president may be compromised by a foreign country and Ron DeSantis would rather investigate our top law enforcement agency instead of Russian interference in our elections."
The email links to articles and videos where DeSantis proposed defunding Special Counsel Robert Mueller's Russia probe, that U.S. Rep. Devin Nunes' memo answers a lot of questions, and that he wants an investigation into the FBI and Department of Justice.
The email also calls the Northeast Florida congressman "a leading member of the conspiracy caucus defending Trump."
"Ron DeSantis represents everything I entered public service to stop. He's focused on partisanship and President Trump instead of the job he was elected to do — fight for our public schools, protect Florida's environment, and boost our economy," Graham said.
"As the wife of a law enforcement officer, I will always defend the men and women who protect our country. As governor, I will always defend our institutions from Donald Trump and his lapdogs."