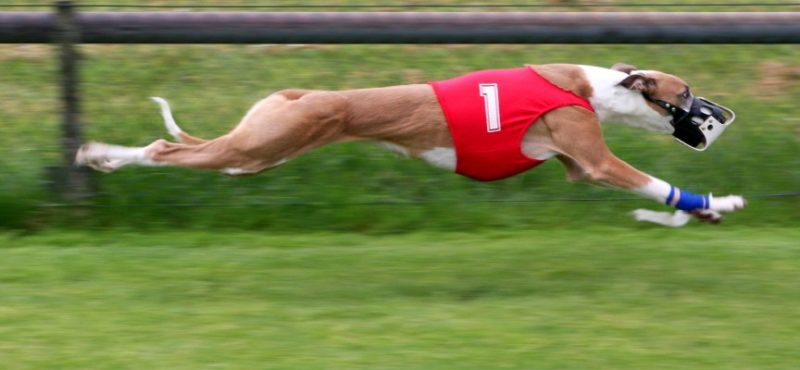 A Senate bill to bar the use of steroids in racing greyhounds cleared another committee Wednesday, as a poison-pill amendment was withdrawn at the last minute.
The measure (SB 674) was approved by the Agriculture Committee on a 8-1 vote, with only Delray Beach Democrat Kevin Rader opposed.
Rader filed and withdrew an amendment that would have allowed steroids, but only for canine birth control. In Florida, live dog racing is still conducted at 12 tracks.
"It wasn't the right time," he told Florida Politics after the meeting. "I'm working with the sponsor," referring to Tampa Republican Dana Young.
"Sometimes you can get things done in other ways than just doing an amendment on a bill," he added.
On Tuesday, Young had called the amendment "absurd," saying it "takes a bill that bans the use of steroids in greyhounds, and expressly authorizes it … There is nothing about this amendment that helps protect greyhounds."
Lobbyist Jeff Kottkamp, speaking for the Florida Greyhound Association (FGA), said only one kind of steroid is used on dogs: A "low dose" of testosterone given as a "chewable pill" to female dogs that does not enhance their performance.
State regulations—but not state law—now allow use of steroids, but only for birth control.
Kottkamp also said the bill was "really about snuffing out the industry." Young has made no bones about her opposition to greyhound racing. A pending state constitutional amendment would ban dog racing outright.
"These are dollar bills running around a track on four legs," she told fellow lawmakers. "Do not be fooled."
She pointed out that dog trainers could keep male and female dogs apart and use separate kennels, but "that costs too much money."
Young's legislation must next clear the Rules Committee before heading to the floor. An identical House companion (HB 463) has cleared one of its two committees this Session.