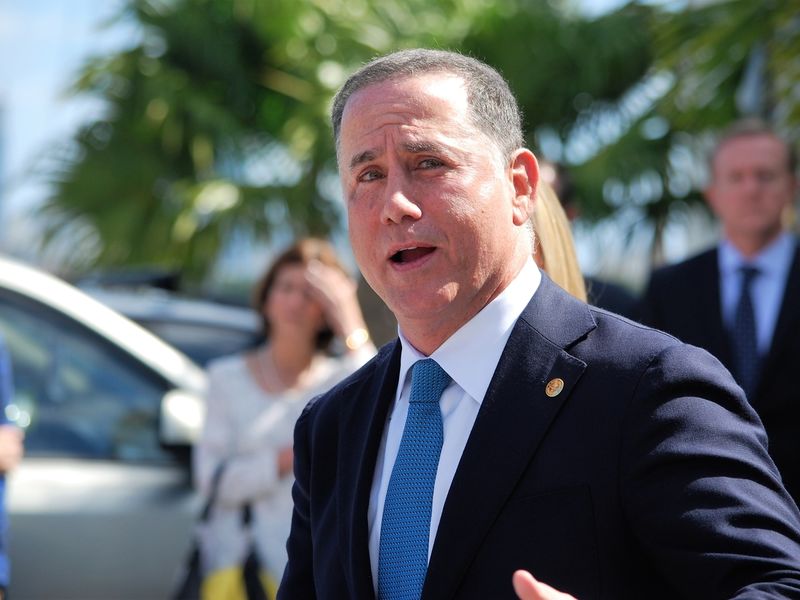 Democratic gubernatorial candidate Philip Levine's campaign is reporting Thursday that he raised more than $1 million in January, reaching a total of almost $9 million raised for the campaign.
The statement from Levine's campaign advisor does not indicate how much of the money was raised by his official campaign and how much by the independent political committee supporting his candidacy, All About Florida.
The haul for Levine's campaign includes "roughly $750,000" from donors, according to a statement released by his campaign's senior advisor Christian Ulvert. That means Levine, the former Miami Beach mayor and wealthy South Florida entrepreneur made another major loan to his his campaign in the range of a quarter million in January. Levine already had lent his campaign $225,000 in November and $575,000 in December, the first two months of his candidacy. Levine also has put $2.8 million into All About Florida; the political committee ended 2017 with $6.1 million raised, and about $4.3 million in the bank.
Regardless of the source, with $9 million raised and presumably with well over $5 million cash in hand, the Levine campaign likely starts the 2018 election year with far more money raised and in hand than his Democratic rivals, former U.S. Rep. Gwen Graham, Tallahassee Mayor Andrew Gillum, or Winter Park businessman Chris King.
Agriculture Commissioner Adam Putnam's Republican campaign committees still dwarf Levine's and likely everyone else's; at the end of December his official campaign fund and his Florida Grown committee had raised a combined $22 million and had more than $16 million of that in the bank.
The Levine campaign, which aired TV commercials statewide in January, also is touting a recent poll that shows his support has tripled since the early days of his candidacy, and he is now in a tight race with Graham, the frontrunner in polls.
"Our latest fundraising numbers show that Floridians are excited about Mayor Levine's candidacy to shake up Tallahassee and bring needed change to our state government," Ulvert said in the statement. "It's time for progressive leadership in Tallahassee and these fundraising numbers, along with the latest polling, are just further proof that our campaign continues to build the momentum to win. With almost 200 days until the primary, our team continues its great growth as we take our message directly to voters and build support from every corner of the state."
King's campaign also reported its preliminary campaign finance numbers for January Thursday, announcing it had brought in $260,000 in January to reach a total raised of $3 million.