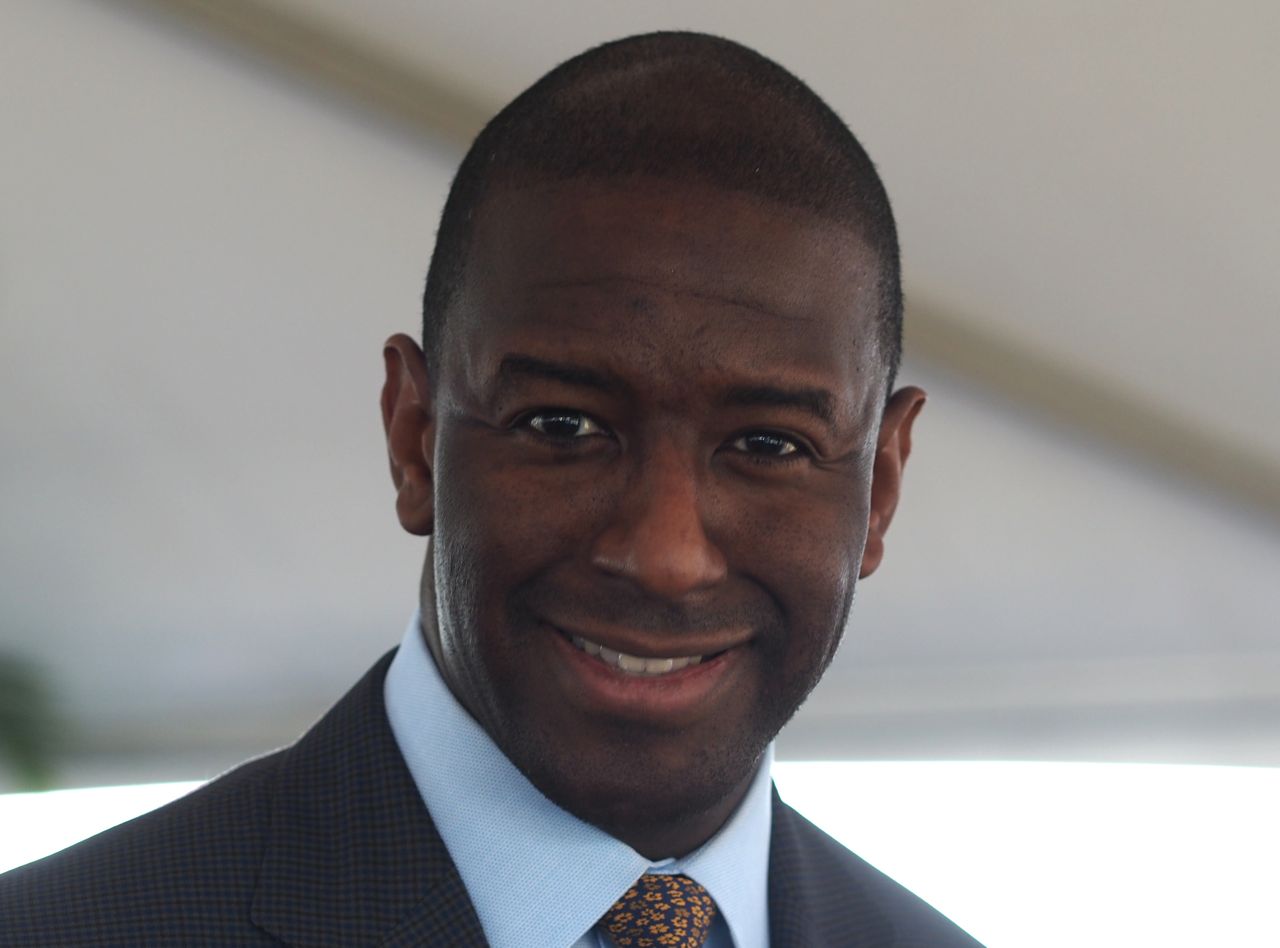 Tallahassee Mayor Andrew Gillum raised $154,103 for his gubernatorial run last month, according to a Thursday statement from campaign director Geoff Burgan.
Gillum brought in $104,553 of that money through his campaign account and another $49,550 through his political committee, Forward Florida.
"Mayor Gillum's progressive stances and courage in standing up to Republicans like Speaker [Richard] Corcoran are resonating in this race. We're thrilled with the grassroots support our campaign is receiving from around Florida, and we're confident that we're raising the resources we need to compete and win our August primary," Burgan said.
Burgan referred to Gillum challenging Corcoran to a debate over "sanctuary city" policies. Corcoran accepted and the pair is set to square off Tuesday at the studios of Florida Internet and Television.
Neither campaign nor committee reports had been posted to the Florida Division of Elections Thursday afternoon, though at the end of December, Gillum had about $483,000 in his campaign account.
Expenditure records posted online for the committee show it spent $24,755 in January, while contribution records show $25,000 of the new money came in from New York philanthropist Stephen Silberstein, while Atherton, Calif., retiree Elizabeth Simons gave $15,000 and Tallahassee businessman Richard Kearney chipped in $10,000.
Those numbers show Forward Florida with approximately $134,000 on hand Feb. 1.
Gillum is one of four major Democrats vying to succeed Gov. Rick Scott in the fall.
Earlier Thursday, Winter Park businessman Chris King said he raised more than $250,000 in January, his best total in months, while former Miami Beach Mayor Philip Levine touted another million-dollar month to start the year.
Former Congresswoman Gwen Graham has not yet released her January numbers.
Agriculture Commissioner Adam Putnam, who is running for the GOP nomination against U.S. Rep. Ron DeSantis and likely Corcoran as well, still leads the field overall with more than $22 million raised and $16 million of that in the bank at the end of 2017.