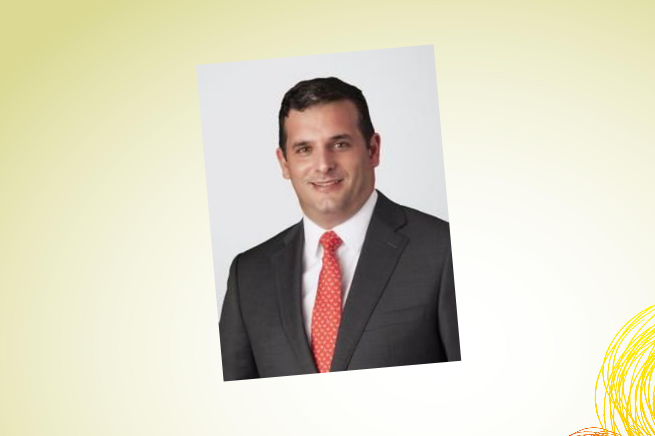 A newly formed political committee sent out an email Monday poking at Democrat Javier Fernandez – or "Javi Lobby" – for working as a lobbyist.
The People for a Progressive Florida message, titled "I am a lobbyist" is written as if the House District 114 candidate was behind the keyboard.
"The subject line says it all – I'm a lobbyist. If you don't believe me, The Miami Herald reported on it last week. And as you can see below, I'm willing to represent anyone," the email reads. "My specialty includes lobbying for all-nude strip clubs near residential neighborhoods like Candie's Cabaret and sex toy shops like Miami Playground."
The message features a snippet from the Herald's Naked Politics blog describing Fernandez' lobbying work, including work for a company that owns a shopping mall that with a sex shop as a tenant and for "… his role in lobbying for up to $115 million in property tax rebates for a downtown convention center and hotel."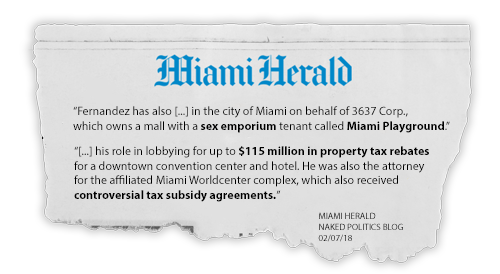 The email goes on to paint Fernandez as one of the more unscrupulous advocates in the Miami area, describing a lobbying ban handed down to Fernandez in Miami Beach as well as an $8,500 fine levied against him by the Miami-Dade Ethics Commission.
"Thanks for hearing me out, all this lying and deception was really beginning to weigh on me.  Look forward to seeing you on the campaign trail," the email concludes.
Just in case the email is thought to be a real note from the candidate, albeit with a remarkable amount of candor, People for a Progressive Florida included the following postscript, which doubles as a final barb:
"THIS EMAIL IS SATIRICAL IN NATURE. JAVIER FERNANDEZ WOULD NEVER BE THIS HONEST WITH THE RESIDENTS OF OUR COMMUNITY."
Fernandez was the only Democrat to qualify for the ballot in the special election for HD 114, which is set for May 1. The seat opened up after Baez stepped down from the seat last year and pleaded guilty to perjury in a case relating to her residency.
He'll face the winner of the Feb. 20 Republican Primary between Andrew Vargas and Jose Pazos. Also running is no-party candidate Liz de las Cuevas.