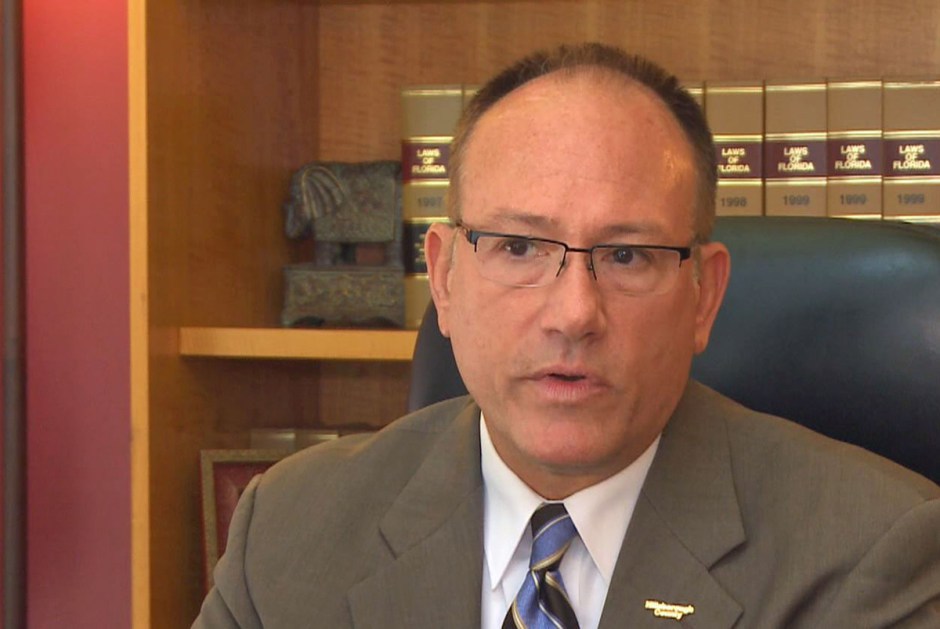 Republican Victor Crist is the closest thing to an incumbent in the District 5 race this fall, as he has served on the Hillsborough County Commission for the past eight years in District 2.
He's now switching to District 5 to run countywide for the first time, and has taken in $76,905 so far.
Among those contributing the maximum of $1,000 to his campaign in January were Tampa business leaders Ron Christaldi and Charles Sykes, the two men in charge of Tampa Bay Rays 2020, a privately funded non-profit organization behind the effort to bring a new Tampa Bay Rays ballpark to Tampa.
Sykes' wife, Rebecca, also dropped a $1,000 check to Crist in January.
On the Democratic side, Mark Nash leads in what is now a four-person field, but environmental activist Mariella Smith is gaining on him after entering the race last month.
Smith brought in more than $39,000 in January, her first month as a candidate in the countywide seat that will become vacant after Republican Ken Hagan vacates it later this year (Hagan is running again for commissioner in District 2).
Smith received contributions from 195 individuals in January. She also has the backing of U.S. Rep. Kathy Castor and County Commissioner Pat Kemp.
Nash filed to run in the seat last fall, and has had a three-month head start in terms of fundraising over Smith in the race. He raised $6,063 in January, and has now a total of $51, 378 in the race.
Next up in terms of fundraising is Elvis Pigott, a Riverview based pastor who has now raised $16,538. Activist and military veteran Jae Passmore has raised $2,245,
Corey L. Reynolds, the fifth Democrat in the race, has just withdrawn from the contest.
An earlier version of this story said that Ed Turanchik was also endorsing Smith. Though he was in attendance at her campaign kickoff, Turanchik tells Florida Politics that he has not endorsed anyone in any race.