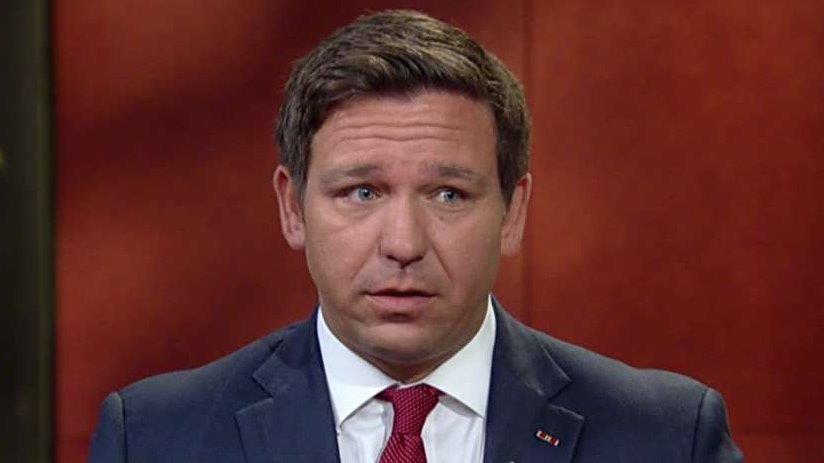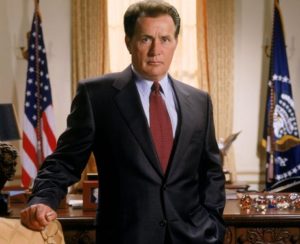 In "Posse Comitatus," the third season finale of The West Wing, President Jed Bartlet (Martin Sheen) heads to New York to take in "The Wars of the Roses."
So does Bob Ritchie (James Brolin, playing a three-term Florida Governor and the Republican nominee in the 2002 presidential election) — only Ritchie is there to see a Yankee game because he wants to seem more down-home than Bartlet; none of this Shakespeare sh*t for that guy.
During the play, Bartlet takes numerous breaks for updates on a military operation to assassinate a major terrorist, Omar S.
Meanwhile, Josh (Bradley Whitford) and Toby (Richard Schiff) decide to send the president's motorcade up to the Bronx so that Ritchie will be late to the play — their own little stealth operation.
Just before "The Wars of the Roses" begins, and the terrorist is assassinated, Bartlet steps out for a moment, where he runs into the recently arrived Ritchie.
Their chat is short and extremely pointed.
Ritchie begins by reciting rhetoric (that baseball is what ordinary Americans enjoy, blah blah blah), and Bartlet doesn't want to talk in those terms. He just wants to sit with another man and chat. So he tells Ritchie about what happened to Simon Donovan, a Secret Service agent shot and killed while attempting to foil an armed robbery of a convenience store.
Bartlet explains that Donovan was a good man in a bad situation.
"Crime. Boy, I don't know," Ritchie replies.
Bartlett's delayed response to Ritchie is familiar to any fan of The West Wing — " 'Crime. Boy, I don't know' is when I decided to kick your ass" — and it came to mind Thursday when U.S. Rep. Ron DeSantis, one of the GOP's leading candidates for Governor, was asked for his reaction to the tragedy at Marjory Stoneman Douglas High School in Parkland.
"I have to go down," DeSantis says at the 1:20 mark in this clip, referencing the fact that he needed to enter the legislative chamber on a floor below. But in response to a question from a reporter for the Spanish-language NTN 24 TV-news station about whether there was a need for more gun control in schools, DeSantis says, "We'll have time to debate this stuff."
DeSantis might as well have said, "Crime. Boy, I don't know."
One might forgive DeSantis' deer-in-the-headlights response if he had said anything else since last Wednesday's tragedy. But other than the obligatory "thoughts and prayers" platitudes, DeSantis, a man who hopes to lead this state of more than twenty million people, has been absent from the debate.
On Friday, DeSantis appeared on "The Ingraham Angle." He was part of a segment lasting more than eleven minutes.
Mind you, the panel was talking about the Mueller indictment of the Russian nationals who interfered in the 2016 presidential election. It's understandable that the group did not talk about what happened in Parkland.
But, Jesus Christ, couldn't DeSantis take ten seconds to acknowledge what happened?
Couldn't DeSantis take a break from his bid to win the Fox News primary and show some compassion for the students of Marjory Stoneman Douglas High?
Even Bob Ritchie would have done that.
___
Material from Slate's A.V. Club and Wikipedia were used in this post.