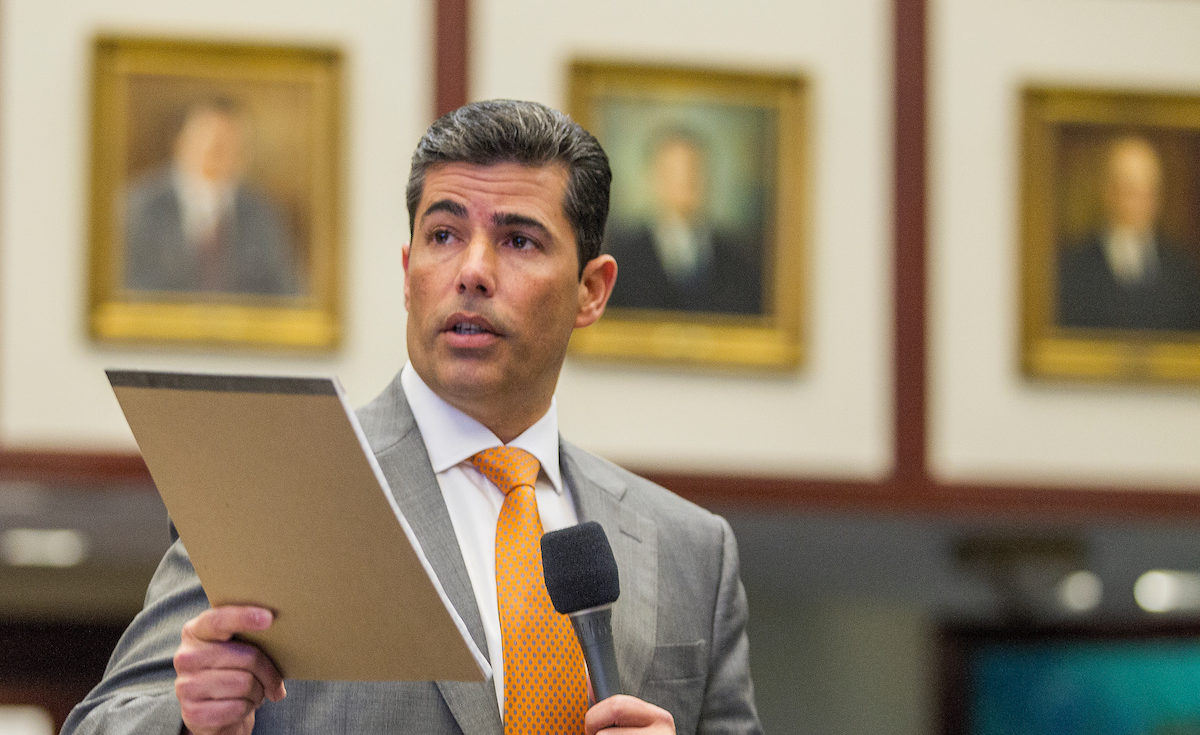 House Speaker-designate José Oliva on Tuesday didn't quite put the nail in the coffin for a gambling bill this Session—but he's holding the hammer.
The reason: Lawmakers, overrun by events, are running out of time.
With less than three weeks left in the 2018 Legislative Session, the House and Senate are scrambling to come up with a legislative response to the mass shooting last Wednesday at Broward County's Marjory Stoneman Douglas High School, in which 17 were killed.
Nikolas Cruz, 19, is now being held on premeditated murder charges.
Senate President-designate Bill Galvano last week called for $100 million in funding for mental health screening, counseling and training, and the "hardening" of Florida schools.
Moreover, lawmakers still have to go into conference on a 2017-18 state budget to guide spending in the next fiscal year.
"The bandwidth has been stretched because of the recent incident," Oliva, a Miami Lakes Republican, told reporters after Tuesday's floor session.
Regarding a gaming bill, Oliva said he and Galvano, a Bradenton Republican, were "still looking at all our options and everything is still on the table." The two are the lead negotiators for a grand gambling bargain in 2018.
But, Oliva added, "there is no doubt that this new component that has come in now has taken priority over all that. I'm much less optimistic we can get something done within the next three weeks.
"A lot of our bandwidth is going to be taken up," he said, "we still have a budget to pass, and obviously we've got some sort of bipartisan bill that we have to pass dealing with the tragedy at Stoneman Douglas," located in Parkland.

Galvano, who was attending the funeral of one of the Parkland victims Tuesday, could not be reached for comment.