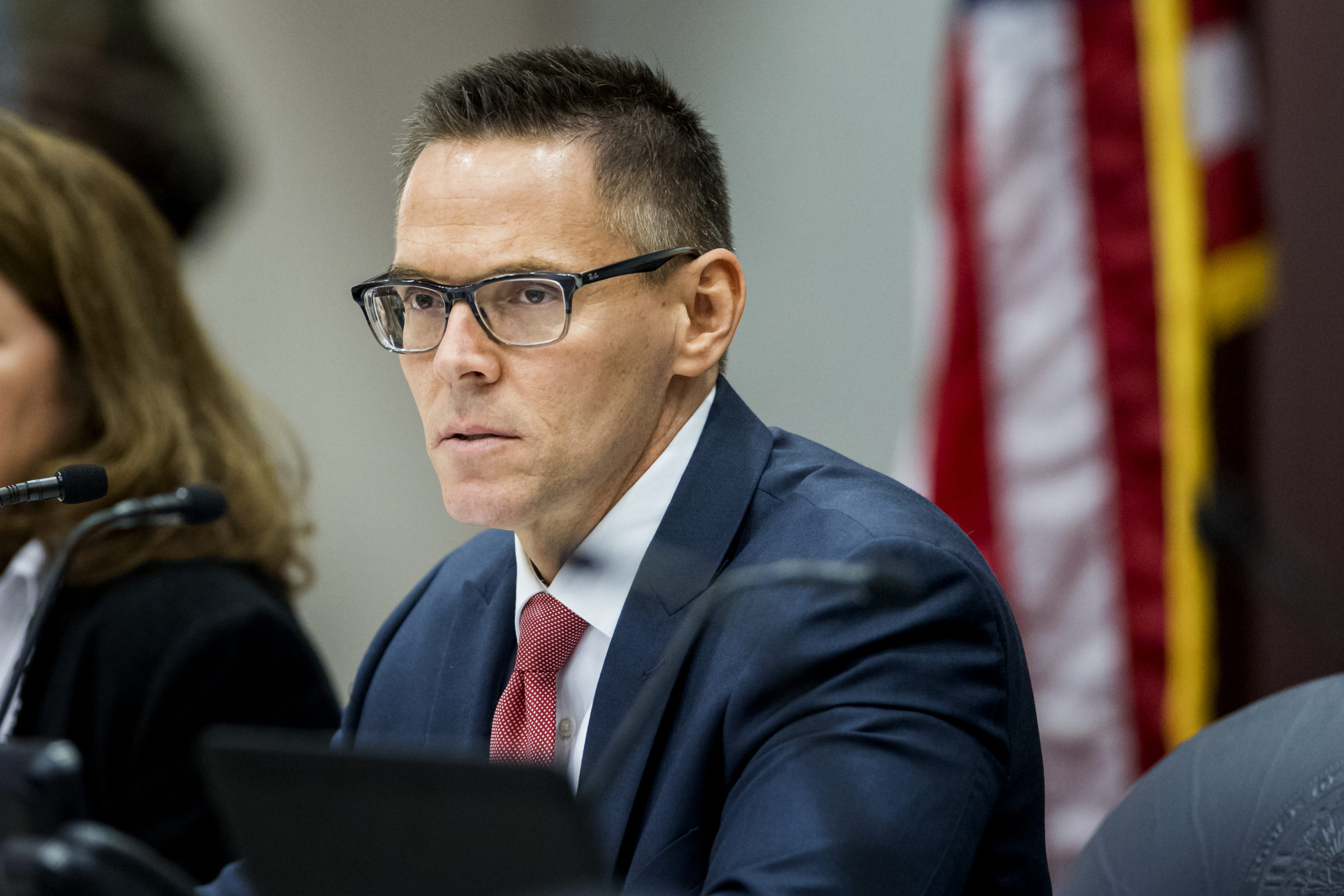 In the aftermath of the shooting massacre in Parkland last week, Florida Democrats (and some Republicans) have talked about reducing the ability for some individuals to acquire firearms.
Meanwhile, state Rep. Ross Spano, a candidate for Attorney General, is going in the opposite direction.
Spano and Polk County Sheriff Grady Judd released their own sets of proposals Friday to address gun violence, pre-empting similar announcements scheduled to be made later by Gov. Rick Scott and legislative leaders.
"All week we've seen people react to the Parkland tragedy reflexively, often without substance or long-term vision," Spano said. "We owe the families and friends of those 17 victims, as well as the thousands of survivors, something much better than an empty gesture,"
The recommendations include provisions for making schools safer and addressing mental health issues, but one measure would allow churches and other religious facilities to allow members of a congregation who are licensed to carry a concealed firearm to carry during services.
It would also expand the 'sentinel program' that would allow teachers, administrators and parents who are licensed to carry a concealed weapon. The program would require participants to pass enhanced background checks, undergo emotional/psychological evaluation and complete comprehensive standardized training.
The measures introduced do include Gun Violence Restraining Orders (GVROs), a proposal that U.S. Senator Marco Rubio said earlier this week that he could support.
These GVROs would permit a narrowly defined group of people (law enforcement, spouse, parent, sibling, roommate, etc.) to petition the court for an order to temporarily remove a troubled individual's gun rights.
The order would be appealable and would lapse after a defined period of time, that is unless petitioners or the state can produce clear and convincing evidence that it should remain in place.
With eight days left in the 2018 Legislative Session, Judd was asked if there is time to approve such a wide-ranging program.
"They can certainly approve it at the macro level," he said. "These plans will have to be tailored to each county to provide safe environments for the children."
 Judd said whatever is finalized, there must be permanent recurring funding.
"One time doesn't work," he added.
"My focus has been that you can have a firearm at home to keep your children safe, businesses can be armed to protect themselves. The only gun free zones are the schools, where our treasures, our children are.
"A resource deputy is not enough. It is one-on-one. We want to overpower the attacker," Judd said.
Second Amendment rights have surfaced as a major issue among the four candidates running for the GOP nomination for Attorney General. Spano is running against former Hillsborough County Judge Ashley Moody and state Reps. Jay Fant from Jacksonville and Frank White from Pensacola.
Fant and White have attacked Moody as insufficiently tough enough in her defense of the Second Amendment. A winning strategy perhaps in the primary, but a stance that could be problematic in the general election, depending if the fervor for gun regulations that emerged this week in the wake of Parkland will continue throughout the rest of the year.
"We need a better system in place to interdict credible threats when they are made," Judd said. "And, we need a realistic, last best chance to keep our children alive in schools by having a group of select, well-vetted and well-trained teachers, coaches, and staff who will carry concealed weapons on campus to stop a killer if he shows up."
___
Bill Rufty contributed to this report.