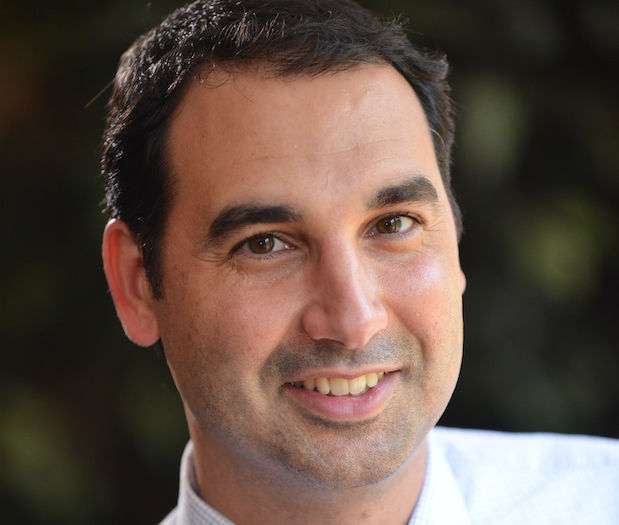 While saying he was impressed by the passion and delivery of the Marjory Stoneman Douglas High School students who came to Tallahassee to ask for gun legislation, Republican state Rep. Mike La Rosa on Friday denounced the procedural vote taken in front of them as "a political stunt" and the bill itself "a gun grab" attempt.
"The vote that would have banned AR-15 type weapons that many media outlets have been reporting about was not only a political stunt but was in fact a gun grab that threatened our rights under the Second Amendment," La Rosa, a St. Cloud Republican, said in a release issued by his office Friday.
La Rosa said Second Amendment rights assuring gun ownership are not just for the right of individual self-defense, but "in fact acts as a barrier to a tyrannical government."
"House Bill 219 would have also banned hundreds of other weapons that are clearly listed if anyone spent time reading the proposed legislation," La Rosa continued. "I think it a shame that gun control advocates have attempted to highjack the current situation for their own personal political agenda that they are attempting to energize from this recent event."
HB 219 was introduced last fall by Orlando Democratic state Rep. Carlos Guillermo Smith, who has made gun law reform, including the banning of semi-automatic weapons and high-capacity ammunition magazines, a political priority since the June 2016 massacre at the Pulse nightclub. Smith introduced a similar bill in the last Session, as did state Sen. Linda Stewart, an Orlando Democrat, in the house.

The vote that La Rosa called a political stunt took place Tuesday on the House floor, as Democrats sought to force the bill into debate. It came while Douglas High students, who had survived last week's mass shooting in Parkland and come to Tallahassee to push for gun control, watched from the gallery. The image of students watching in sad disbelief ran nationally in media, as did reports that the Florida House voted down a gun bill in front of them, along strict party lines.
La Rosa's statement Friday charged that the vote, the bill, the situation, and what the Florida Legislature should do all have been misconstrued. He said the Legislature needs to avoid taking a "kneejerk reaction" and pursue a comprehensive solution.
"Over the past several days in Tallahassee we have met hundreds, if not thousands, of students and advocates who have been impacted by the horrific events that occurred in Parkland last week. I couldn't be more impressed by the passion and delivery of many of these young adults, it is hard not to be moved by them. The state of Florida has the attention of the entire country and the time to act is now," La Rosa wrote.
But that action, he said, needs to be comprehensive, addressing mental health services, keeping "weapons out of the hands of those who shouldn't have them," hardening security at schools, and investigating failures in justice and social systems that appeared to ignore warnings that Nikolas Cruz, the charged gunman, was dangerous.
But as the Legislature considers a comprehensive plan, La Rosa said it must be "protecting the firearm ownership rights given to law abiding citizens under the Second Amendment."
"It is important to remember that the Second Amendment not only affords each firearm owner the right of self-defense, but in fact acts as a barrier to tyrannical government."
His Democratic opponent in 2018 for the HD 42 contest in Osceola County, Barbara Cady of Kissimmee, said this will be a pivotal issue in this year's campaigns and she predicted it also will be in the November election. She charged that La Rosa did not hear what the students were saying, but she asserted that they heard him.
"These students, they want anyone associated with the NRA, they want them voted out," Cady said. "We are at a watershed moment. We are going to have to do something. Florida is one of the worst states for gun safety. Our children are being slaughtered. They [students] are not going to let it go. And we Democrats are not ready to let it go.
"This vote," she said of Tuesday's action on HB 219, "was about kicking the can down the road again. This vote was about not talking about gun safety."