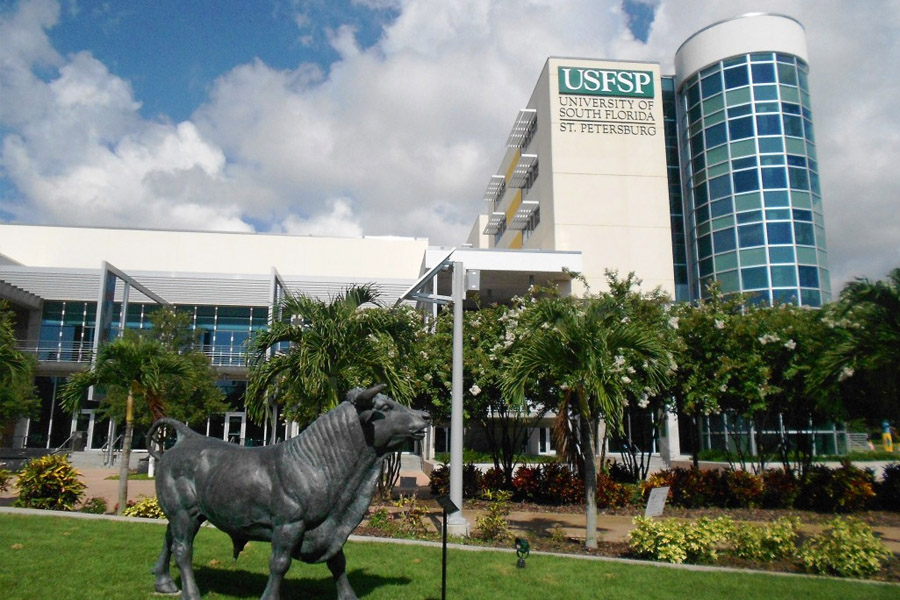 Ever since legislation calling for consolidating the University of South Florida System was unveiled in mid-January, officials from the St. Petersburg community have raised serious objections.
The bill, sponsored by Estero Republican Ray Rodrigues (HB 423), would make USF St. Petersburg and USF Sarasota-Manatee operate separately from the main campus in Tampa under its own accreditation. USFSP received accreditation in 2006 and USFSM followed suit in 2011, creating the USF System.
As the bill was introduced in the House Education Committee Tuesday afternoon, two Pinellas lawmakers introduced amendments that would improve the fate of USFSP.
St. Petersburg Democrat Ben Diamond's amendment was the more dramatic measure, effectively putting consolidation efforts on hold for another year.
It would appoint a study committee, comprised of students, faculty members and administrators from all three USF campuses, as well as members of the business community, to study consolidation of the separate campuses. They would then write a report and submit it to the Legislature before the 2019 session begins.
"My concern with what we're doing … is that there hasn't been the community discussion in Pinellas County yet as to this consolidation," Diamond said. "I'm concerned that we're rushing into this before we have a chance to hear from our community."
Diamond then read off a host of local groups he said were extremely concerned about consolidation, namely the Pinellas County Commission, the St. Petersburg Chamber of Commerce and the Pinellas County Economic Development Agency.
The St. Petersburg Democrat said he personally had several questions he believed needed additional vetting: What are the admission standards at each university? How will consolidation affect the curriculum? How is the governance structure changed if they are not separately accredited institutions?
But Rodrigues rejected his gambit, saying he believed that USF Tampa was on the verge of making "preeminence," the state designation that rewards Florida's top universities with millions of dollars. Such a delay would prevent Manatee-Sarasota and USFSP from enjoying the bounties of that achievement.
"All students that get a degree that says USF will be benefitting from that preeminence," Rodrigues told the committee. "If we delay, then the money that is going to come to the University of South Florida would be invested in Tampa, because those would be the only students that have contributed to the metrics that have made them preeminent."
Rodrigues added that USF System President Judy Genshaft and the state's Board of Governors support his bill.
While the Diamond amendment went down to defeat (with Pinellas Republicans Chris Latvala and Larry Ahern voting no), Rodrigues did encourage the committee to back  Ahern's amendment that would make USFSP and USFSM official USF campuses and not universities by 2020.
It also requires the USF board of trustees to publish a "biennial regional impact report," which would get into the specifics of how USF is funding programs across its three counties.
That accountability report will also have to include statistics about research and infrastructure, student access to new degree programs and any changes in how students are performing and enrolling, among other things.
Newly elected Sarasota County Democrat Margaret Good asked what the harm was in delaying the implementation of the consolidation for another year to allow for a study to be conducted.
Rodrigues stuck to his previously declared bottom line: USF was approaching preeminence, and it'd be a shame if the St. Petersburg and Sarasota-Manatee universities couldn't share in the money that comes with that distinction.