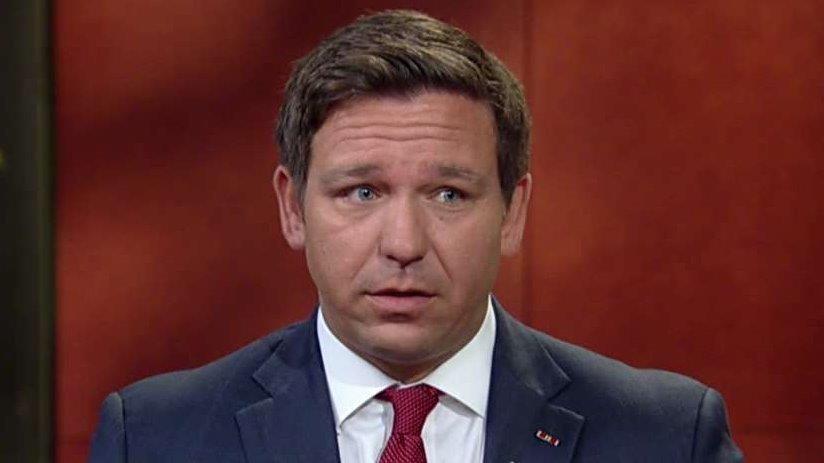 Democratic gubernatorial candidate Gwen Graham sent out an email Tuesday attacking Republican foe Ron DeSantis for his silence in the post-Parkland policy debate.
While DeSantis was the target, Gov. Rick Scott and Agriculture Commissioner Adam Putnam, who is also running as a GOP candidate for governor, weren't spared in the "Sound of Silence Alert."
"Governor Rick Scott has proposed the very least our state can do to curb gun violence by raising the age and increasing the waiting period for assault weapon purchases — but it appears these minimal reforms are too much for Congressman Ron DeSantis to support. Even NRA sellout Adam Putnam has come out in support of these reforms, but DeSantis is silent," Graham said.
"Ron DeSantis is the only candidate running to lead our state who refuses to support any sort of gun safety. If the Congressman can't endorse his own Republican governor's proposals after Parkland, he will never support common sense gun safety laws in our state — no matter how many children are killed."
Scott's $500 million plan includes raising the minimum age for buying any gun to 21, increasing funding for school security and mental health programs, and the "Violent Threat Restraining Order," which would allow courts to prohibit an individual from purchasing or possessing a firearm if presented with evidence of violence or mental illness.
The age restriction in particular is a break from the NRA.
The back half Graham's email repeated her calls for Putnam to return $10,000 of campaign contributions he's received from the NRA and for Scott "to keep the legislature in session until they pass real reforms, including an assault weapons ban."
"Governor Rick Scott must make it clear to the legislature that no issue is more important in these last two weeks of session than passing common sense gun safety," she said. "All of Florida is calling on Tallahassee to act. Rick Scott and the Legislature must stand up to the NRA and get this done."