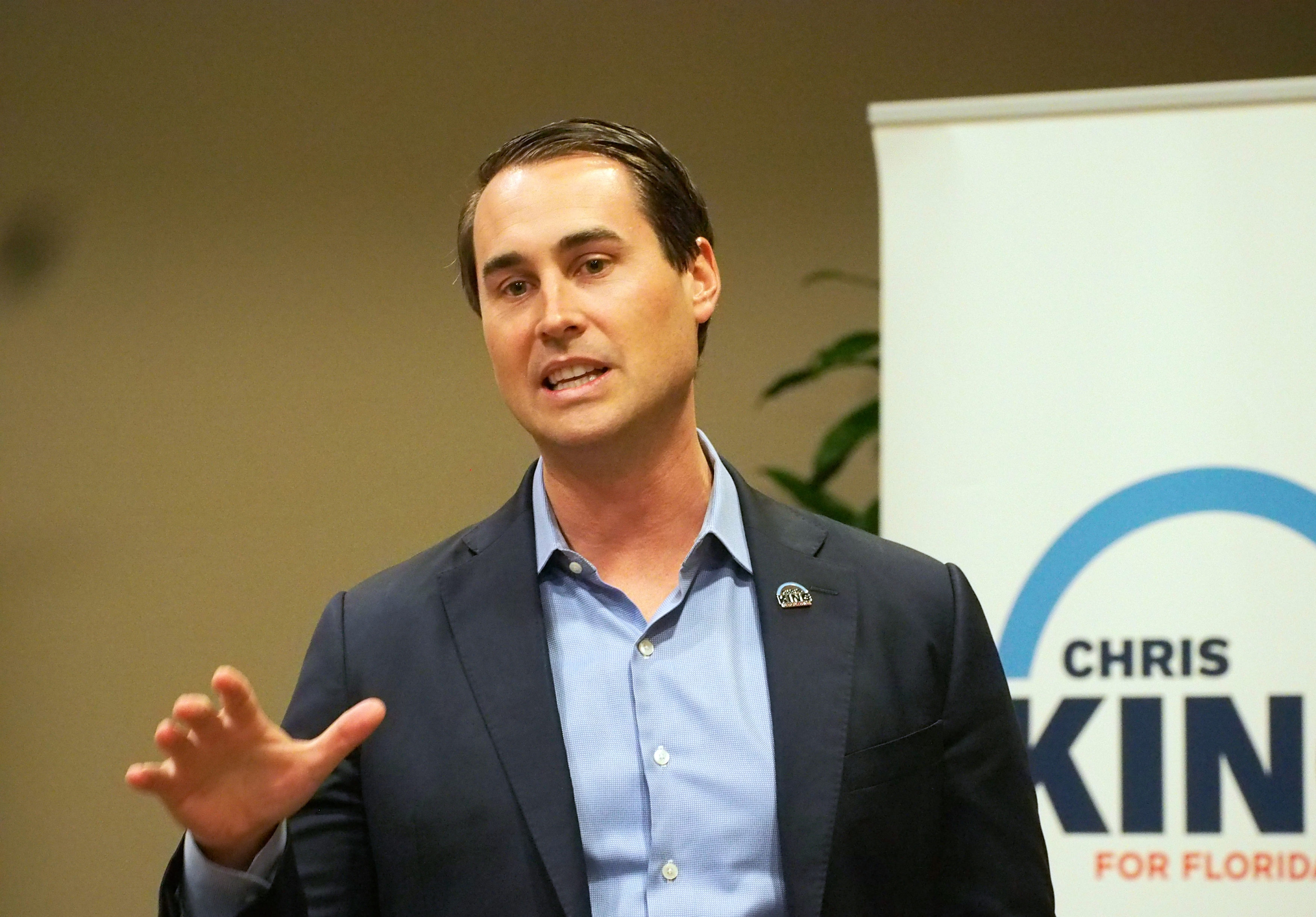 Declaring that Florida lawmakers are failing to respond to post-Parkland calls to address guns, Democratic gubernatorial candidate Chris King said Wednesday that the people of Florida deserve a special session.
King, a Winter Park businessman, advocated for a ban on military-style assault weapons and comprehensive background checks on gun purchases, and contended that Marjory Stoneman Douglas High School students and others responding to the Feb. 15 massacre deserve action on such measures, rather than the "too little, too late" they're being offered.
He was discussing the scene Monday when a chaotic and emotional two-hour debate at the Senate Rules Committee resulted in dozens of gun control advocates leaving disappointed after senators voted down a ban on assault weapons.
Republicans are pursuing instead packages that would address increasing the purchase age for guns to 21, expanding background checks to all weapons, and, in Gov. Rick Scott's proposal, spending up to $500 million on programs ranging from mental health services to tightening school security. But King cited a report by the Tampa Bay Times that suggests even those measures leave loopholes open.
"If our lawmakers fail to pass comprehensive gun safety legislation, they will owe the Stoneman Douglas students and people of Florida a special session to enact real solutions to ban assault weapons and close the loopholes in our gun laws," King said in a news release issued Wednesday. "The proposals offered by Gov.  Scott and Florida Republicans are too little, too late – their plans have gaping loopholes that would still allow dangerous people to get their hands on deadly weapons.
"Otherwise," he added, "Florida Republicans will prove themselves as the party of 'proud NRA sell-outs' once and for all."
King faces Tallahassee Mayor Andrew Gillum, former Miami Beach Mayor Philip Levine and former U.S. Rep. Gwen Graham for the Aug. 28 Democratic primary in the governor's contest. The leading Republicans are Agriculture Commissioner Adam Putnam and U.S. Rep. Ron DeSantis.
Graham released a similar statement last week, urging a special session.