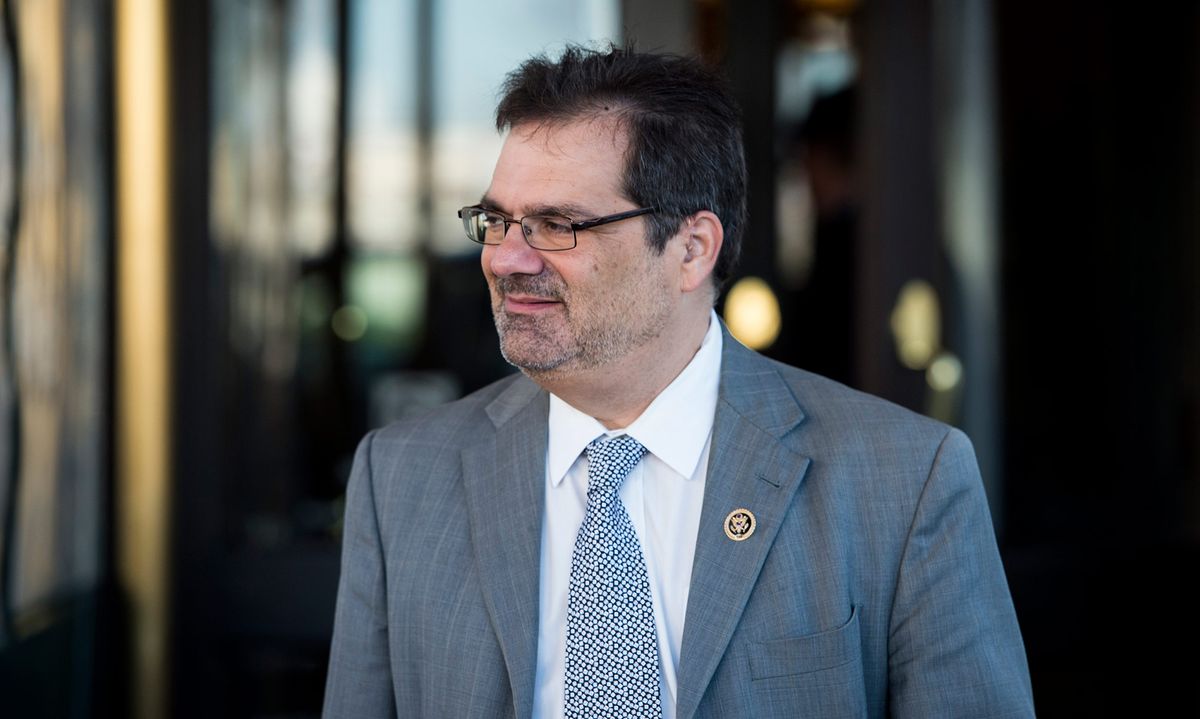 Tarpon Springs Republican Gus Bilirakis is facing heat over a five-year-old vote against the Violence Against Women's Act.
Since 1994, Congress has taken every opportunity to reauthorize the Act, which provides protections for victims of domestic violence. However, in 2013, several congressional Republicans pushed back hard against reauthorization — a group that included Bilirakis. 
The legislation funds rape crisis centers and hotlines and community violence prevention programs. It also helps victims evicted from their homes because of domestic violence or stalking and offers legal aid for survivors of domestic violence.
Now, in a fundraising email this week, Democrat Chris Hunter, who is running for Florida's 12th Congressional District, attacks Bilirakis for his opposition five years ago.
"He voted against extending safety protections even though the Violence Against Women Act enjoyed support from people in both parties," writes Hunter, a former federal prosecutor. "Violence does not discriminate and neither should Congress. Voting to deny safety protections was shameful."
Bilirakis' deputy chief of staff Summer-Star Robertson explains his 2013 "no" vote: He was advocating a clean reauthorization of the original Violence Against Women Act and voted in favor of a substitute amendment to the Senate version sponsored by Michigan Rep. Cathy McMorris Rodgers.
That version also ensured protecting women from abusive and dangerous situations while offering proper support to victims and prosecution of offenders to the fullest extent of the law, Robertson added.
Nevertheless, she said Bilirakis couldn't support the final passage of the Senate version because it contained new provisions "that he believed could have negative consequences … Specifically, the final version of the bill diverted a large amount of funding from domestic violence programs to sexual assault programs without any substantial proof or coherent argument that such a transfer would lead to more convictions or greater protections for women.
"Having been a state appropriator, he strongly believes state policymakers should have retained the discretion and flexibility to determine how those funds could best be utilized to meet the needs of women in their states in the most effective manner possible.
"Additionally, he had significant Constitutional concerns about newly added language in the final bill granting tribal courts criminal jurisdiction over cases involving non-Indians."
Also in opposition was Florida Republican Marco Rubio, one of just 22 U.S. Senators who also voted in 2013 against reauthorizing the Violence Against Women's Act.
Rubio's stated opposition echoed Bilirakis; he disagreed with how the bill shifted funding from domestic violence programs to sexual assault programs and took power out of state hands. Rubio also opposed a provision allowing Native American tribal governments greater jurisdiction in abuse cases, giving tribal courts the power to prosecute non-Native American men.
Hunter is one of four Democrats in the CD 12 contest this year; the others are Robert Tager, Matthew Thomas, and Stephen Perenich.