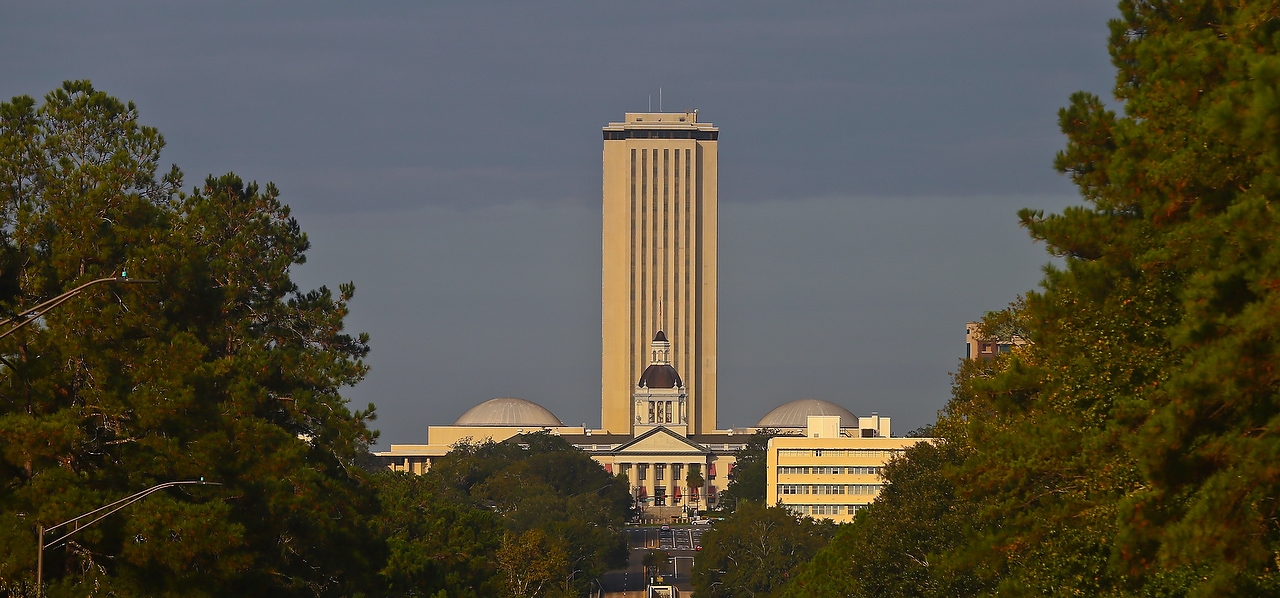 Sixty Days — A prime-time look at the 2018 Legislative Session
The Last 24
Good Wednesday evening. We have a budget, but we still don't know how long we're staying past Friday. Also, an emotional 'I've had it' from a three-term House Democrat. Sixty Days ain't going anywhere. Here's your nightly rundown.  
Budget bingo: Lawmakers came to an agreement on the 2018-19 state budget, Speaker Richard Corcoran announced from the floor.
Parkland pledge: The House passed the Senate-backed gun, school safety and mental health proposal, also known as SB 7026, sending it to Gov. Rick Scott's desk.
Scott shuffle: As the House debated the post-Parkland bill Wednesday, Gov. Rick Scott refused to commit to signing it.
Projects cut: Five House members claim that some of their district projects have been removed for refusing to support the post-Parkland gun violence bill.
Gamblin' on a deal: The Senate passed the latest version of a comprehensive gambling legislation for 2018, and asked the House to go into conference to bang out a compromise.
Fed up: Democratic state Rep. Larry Lee Jr. told House Democrats Wednesday morning that he is pulling the plug on politics despite being able to run for a final two years.
First response: Gov. Scott said he will sign a measure to expand workers' compensation benefits to first responders who suffer job-related post-traumatic stress disorder.
Shielding info: The Senate backed a bill that would require law enforcement to obtain a warrant before collecting information stored on devices, like Amazon Echo or Google Home.
Opioid blues: A last-minute bid to increase the $53.5 million lawmakers plan to put toward tackling Florida's runaway opioid problem failed in the Senate.
Sacred land: Gov. Scott and the Cabinet agreed to conserve 772 acres of ranchland in Madison County that once was home to a centuries-old Spanish mission.
Primary care ready: A bill that has passed the House and makes clear that direct primary-care agreements do not violate insurance regulations is ready for a Senate vote.
Quote of the Day
"In 1950, 97 percent of Americans believed in some form of God. You know what that number is today? Twenty-five percent of Americans don't believe in God. I don't know if there's some correlation there." — Republican state Rep. Bob Rommel, speculating as to why there is so much violence in the country while debating the gun and school safety bill, HB 7026.
Bill Day's Latest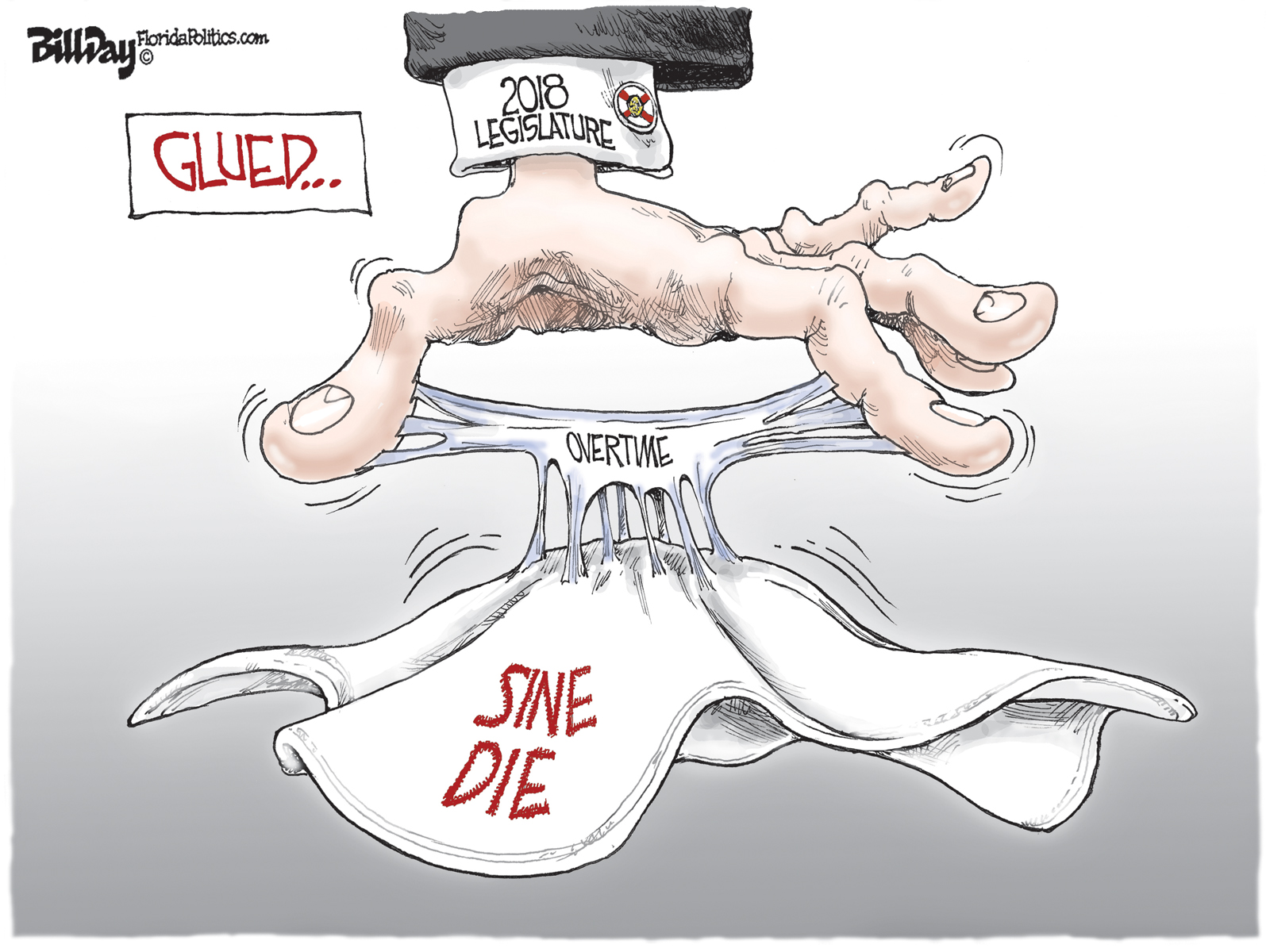 3 Questions
Following Wednesday's floor session, Senate President Joe Negron shed insight on the foreseeable outlook of the Legislature's budget. It's not quite finalized, but Negron expects a complete spending plan to be delivered to members early on Thursday.
There is a 72-hour, constitutionally mandated 'cooling off' period that must take place between when members receive the budget and ultimately cast their votes. Speaking to reporters, Negron explained how he expects the timeline of the budget to unfold and that exact funding for some projects still remains unknown.
Q: When do you expect the Senate to vote on a budget?
Negron: We may come into session on Sunday. Maybe midafternoon or so, that way that would give members an opportunity to go home to see their families and catch up, and also for people on Sunday that choose to attend church, synagogue, mosque, secular reflection … and then begin consideration of the budget on Sunday afternoon. That's where things stand now — subject to change.
Q: Will there be an extension to the 2018 Legislative Session?
Negron: That's what is being discussed right now, an extension by agreement between the House and Senate through 11:59 p.m. Sunday night.
Q: The Senate sent over to the House a bill today that is designed to combat the opioid crisis. How much will be appropriated to combat opioid abuse?
Negron: I'm not certain that the exact bill the Senate passes is what will pass the House. You'd have to check-in with the House and see how that looks and what those prospects are. In terms of a final amount for funding, that has not yet been determined. There are still budget negotiations going on between the House and the Senate. Our budget process is not complete. I expect that we will have a budget conference meeting this evening.
Lobby Up
Yet another online ticket reseller has hired representation before the Legislature.
Registration records show Miami-based Ticket Hungry has retained Manny Reyes of Coral Gables as a lobbyist.
Vivid Seats, a competitor, previously hired former Senate President and lobbyist Mike Haridopolos to lobby for them this Session.
Ticket Hungry, launched in 2010, similarly offers seats to sports, theater, concerts and more nationally.
Breakthrough Insights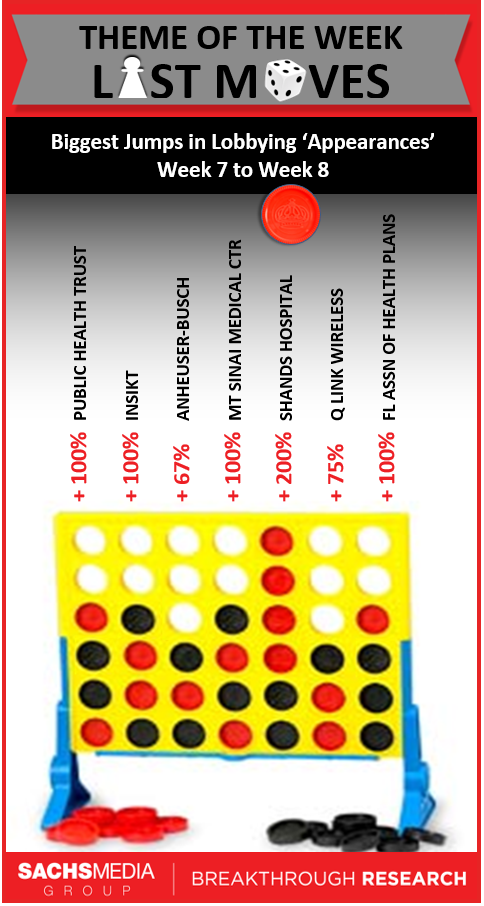 The Next 24
Members and allies of Organize Florida will travel to The Capitol for a rally against policies that they say hurt women and families and take the state backward. Bus departs at 5:30 a.m., Organize Florida, 13105 W. Waters Ave., Tampa.
The Constitution Revision Commission's Ethics and Elections Committee will hold a meeting. That's at 9:30 a.m., 110 Senate Office Building, The Capitol.
The Senate is scheduled to hold a floor Session. At press time, that was set for 10 a.m., Senate Chamber, The Capitol.
The House is scheduled to hold a floor Session. That was set for 10:30 a.m., House Chamber, The Capitol.
The Florida Supreme Court is scheduled to release its weekly opinions at 11 a.m.
The Senate Special Order Calendar Group will meet to set the special order, which lists bills that will be heard on the Senate floor. That's 15 minutes after the floor session, 401 Senate Office Building, The Capitol.