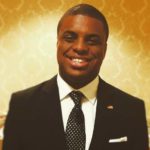 The Tampa Bay Rays want a new stadium to replace 28-year-old Tropicana Field in St. Petersburg. But like many professional sports teams these days, they aren't going to a group of investors or running to the bank to finance the multimillion-dollar project. Instead, they are going to the government to see how much money they can wring out of taxpayers first.
If the thought of billionaire sports owners getting a helping hand from the government sounds ridiculous — well, it is. But over the last 17 years, 36 pro teams have made improvements to existing stadiums or built new ones at a cost of $3.2 billion to hardworking taxpayers.
Thankfully, we have seen real momentum in the Sunshine State to do away with this unfair arrangement that favors the well-connected, rarely delivers a return on investment, and leaves taxpayers on the hook for millions in hidden taxes and debt.
State Rep. Bryan Avila of Hialeah, and state Sen. Tom Lee of Thonotosassa, sponsored legislation earlier this year to repeal the Florida Sports Development Fund, a slush fund that allows the state to hand out millions in taxpayer subsidies to professional sports teams. Although the measure failed, Florida politicians must continue their work end to the unfair practice of corporate welfare.
Supporters of taxpayer subsidies claim they are necessary to keep teams from leaving for greener pastures, and that they help boost the local economy and create jobs.
Years of research has found that such lofty promises are rarely met. The Brookings Institution found "no discernible positive relationship between sports facilities and local economic development, income growth or job creation."
And because of the eye-popping price tag for many of these facilities, today's generation ends up paying for the previous generation's spendthrift ways. Roger Noll, an economist at Stanford University, recently found that taxpayers in Oakland and St. Louis are still paying off the debt incurred to finance work on stadiums to lure the Oakland Raiders and St. Louis Rams away from Los Angeles decades ago. By the way, the Raiders are leaving Oakland while the Rams have already left St. Louis.
We are well on our way toward saddling tomorrow's generation with a mountain of debt here in Florida unless things change. One estimate found that for some of the costly expansion projects under the Florida Sports Development Fund, recipients could receive up to $90 million in taxpayer funds over 30 years.
It's just one of the many reasons why Rep. Avila is right about wanting to turn off the taxpayer spigot.
But if we are really going to make a dent in slowing down the taxpayer gravy train, undoing sweetheart deals allowing team owners to buy public land at massive discounts must also stop. That's why the two lawmakers have also introduced legislation to prevent owners from purchasing public land for the development of a sports facility without meeting strict fair market value requirements.

In some ways, these proposals are designed not only to protect taxpayers, but to save politicians from themselves.
Consider what's been taking place between neighboring Pinellas and Hillsborough counties, which found themselves in a bidding war trying to entice — using taxpayer dollars — the Rays to build a new ballpark in their backyards to replace the Trop.
According to reports, the price tag for the new stadium will run close to $600 million. Don't be surprised if the Rays continue holding out to see how much of the cost they can foist on taxpayers before approaching investors or digging into their own pockets.
Opposing stadium subsidies and unfair arrangements between owners and public officials doesn't mean we can't continue rooting for our favorite teams. Instead, it means restoring fairness to a broken and abused process and saying no to a bad economic bet that will only leave my generation to pick up the tab.
 ___
Demetrius Minor is the Florida coalitions director for Generation Opportunity.