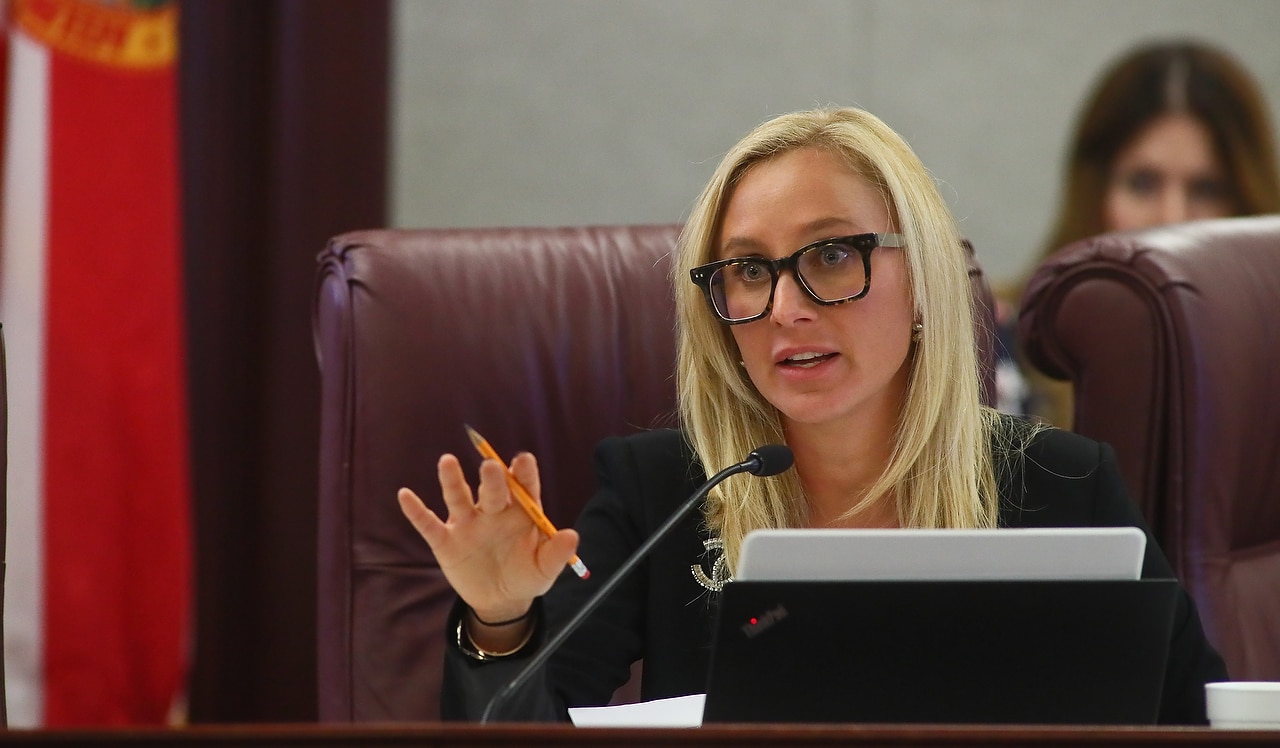 Sen. Lauren Book made headlines last week when she unexpectedly tabled a bill that would give victims of human trafficking the right to sue hotels that are complicit in the illicit activity.
Only a few days later, the same provision is back — this time as an amendment Book sponsored and successfully tacked onto a House-backed bill that expands control and monitoring of sex offenders and predators in the state. 
The amended bill, HB 1301, was primed for a Senate floor vote on Thursday and could be voted on by the chamber as soon as Friday's floor session. If approved, it would be sent back to the House for another vote.
Though some in the chamber could have unspoken reservations for the otherwise popular measure.
When Book pulled her human trafficking bill (SB 1044), she told the Tampa Bay Times/Miami Herald that there were opposing forces "working against" the effort, but that'd she'd continue to push the legislation in the remaining days of the 2018 Legislative Session.
SB 1044 had stalled in a committee chaired by Republican Sen. Lizbeth Benacquisto, who also objected to Book's attempt to bring the amendment onto HB 1301. Because Book's amendment language already is provided in other legislation, Benacquisto argued the amendment was out of order.
At Sen. Tom Lee's recommendation, Book motioned for two-thirds approval of the chamber to overrule Benacquisto's objection. Book met that threshold, and the amendment was adopted.
When asked, Book denied to Florida Politics the implication that Benacquisto belonged or represented those opposing forces she cited earlier.
"I don't think that she is against it," Book said. "I think she was making a procedural ruling."
Book said she expects the legislation to pass the Senate and House. She believes the state has a "terribly bad" human trafficking problem and that most members want to pass laws combatting it. 
"I believe that the members of this body and the Legislature are going to stand up for victims of human trafficking," Book said.