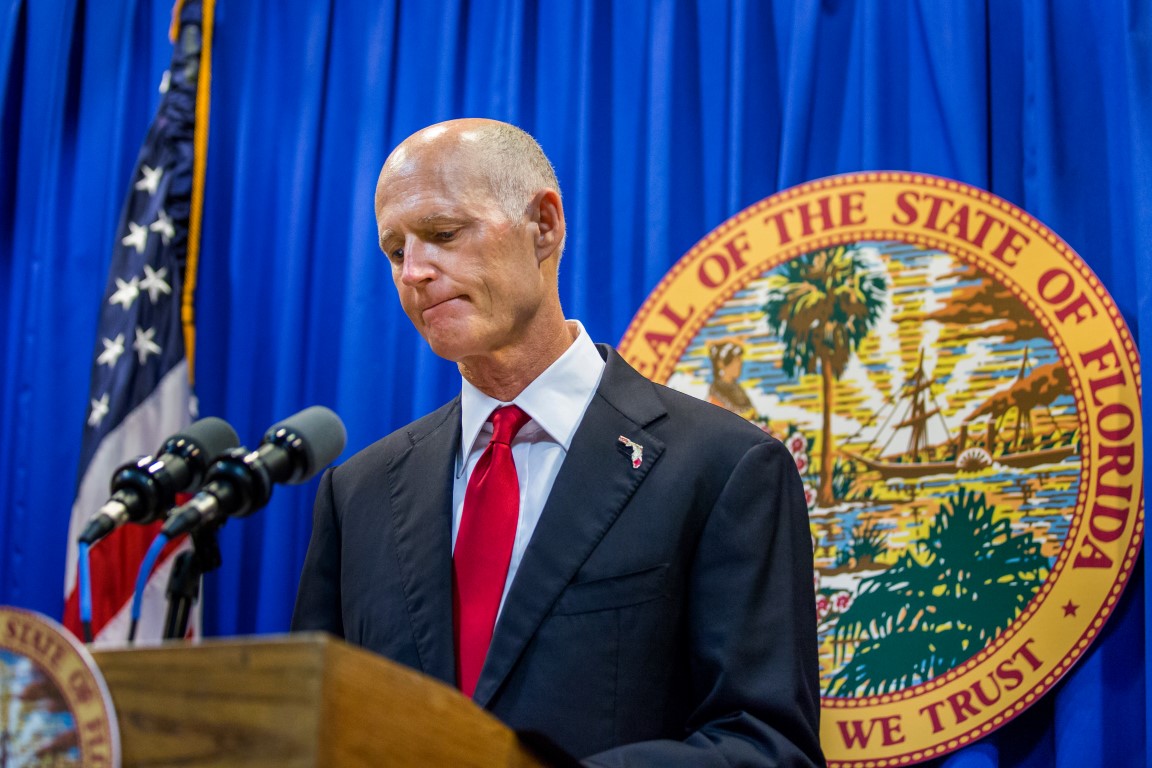 Some superintendents aren't keen on arming school personnel, and they've offered a suggestion to Gov. Rick Scott to prevent the concept's fruition.
On Friday, the Florida Association of District School Superintendents President Robert Runcie penned a letter to Scott urging him to veto Section 40 of the "Marjory Stoneman Douglas High School Public Safety Act," or SB 7026. The section provides $67 million in state funds to launch a school marshal program that would arm certain faculty members.
Runcie is calling on the Governor to let those funds instead be used at the discretion of each school district to fund more school resource officers when the marshal program is not favored by the district. He argues that the current appropriation to the marshal program inhibits funding for law enforcement at schools — especially if some districts do not implement the program.
"The funding mechanism is flawed when dollars are restricted to certain types of law enforcement officers," explained Runcie.
He adds: "There will not be enough funding provided in SB 7026, or the state budget, to actually fund a law enforcement officer at every school."
The marshal program arguably is the most contentious portion of the sweeping public safety package, and Runcie did not abstain from reiterating that to Scott.
"If SB 7026 is approved as it was enacted, Florida superintendents will be faced with the untenable decision to implement the Marshal Program even if the superintendent, school board, local sheriff and teachers oppose it," writes Runcie.
Republican Sen. Bill Galvano, who championed SB 7026 through the Legislature, has said he expects Scott to sign the bill into law later Friday. Scott is meeting with parents of students from Marjory Stoneman Douglas High School on Friday afternoon.