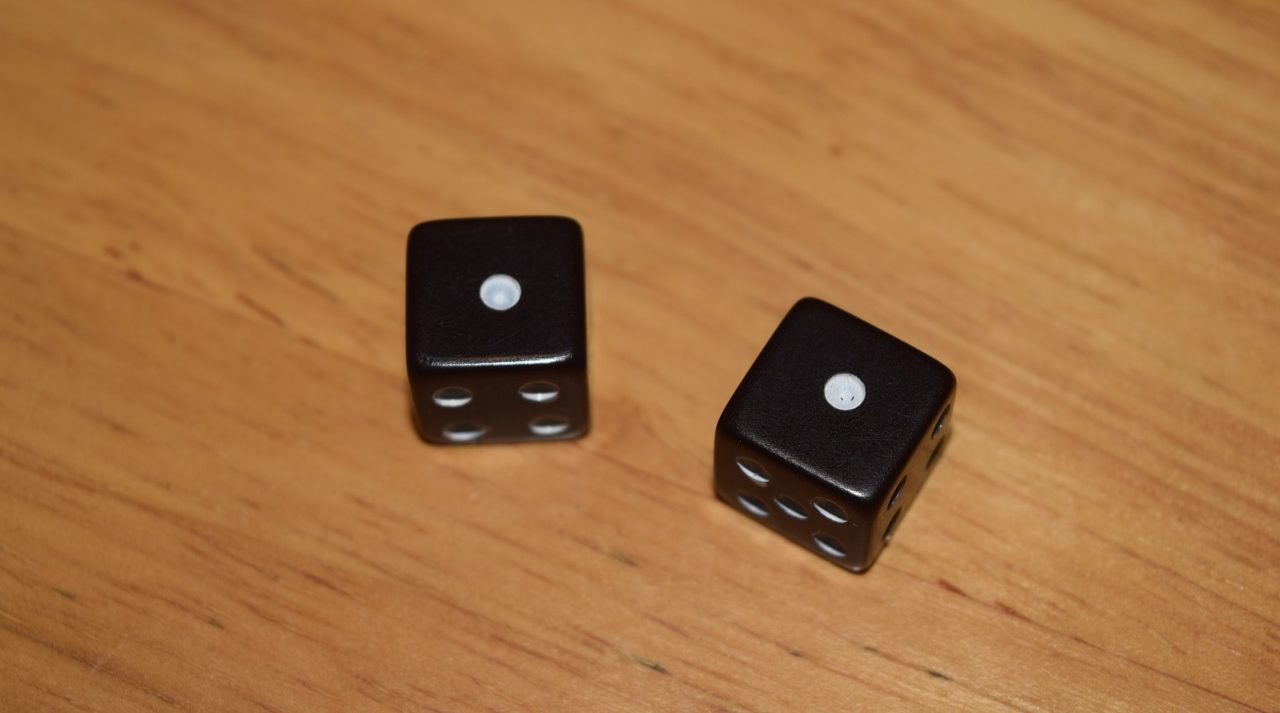 The Florida Legislature's last best chance to pass comprehensive legislation on gambling came up a bad beat on Friday, with a conference committee calling it quits.
Senate President Joe Negron and House Speaker Richard Corcoran released a joint statement Friday night.
"Despite the good faith efforts of both the House and Senate, a gaming bill will not pass the Legislature this session," they said.
That means the status quo abides, and no renewed deal with the Seminole Tribe of Florida that would have guaranteed $3 billion into state coffers over seven years. Tribe spokesman Gary Bitner declined comment.
It's not clear when lawmakers will get another shot: A proposed "voter control of gambling" constitutional amendment will be on November's ballot. If that's approved by 60 percent, it would give statewide voters sole power to approve future expansions of gambling in Florida.
"We appreciate the tireless efforts of Chair (Travis) Hutson and Chair (Mike) La Rosa, as well as the many members of the House and Senate, and the professional staff, who worked diligently during these final days and hours of session," the two legislative leaders said.
Sen. Hutson, a St. Augustine Republican, and Rep. La Rosa, a St. Cloud Republican, led their respective Senate and House contingents in the Conference Committee on Gaming.
"Gaming remains one of the most difficult issues we face as a Legislature," Negron and Corcoran said. "We are pleased with the progress made over the last week and know that our colleagues will continue to work on this important issue."
The House had made the last offer: Five new "limited gaming" licenses for either 500 slot machines or the ability to offer a certain type of card game—but not both.
Those licenses would be for any of the eight counties that approved slot machines through a local referendum: Brevard, Duval, Gadsden, Hamilton, Lee, Palm Beach, St. Lucie and Washington.
"We were going to get creative, think outside the box," La Rosa told reporters earlier Friday, explaining the offer.
It was too creative, however, for Negron. He's long pushed to expand slots to referendum counties, including St. Lucie, which he represents.
As a gaming industry source privately explained: "The House offer was too cute. Joe (Negron) wasn't having it. He was willing to extend gaming conference over the weekend, but the last House offer killed it. So we're done."
Negron put it a little differently late Friday as regards the slots referendum counties.
"When we got to the details of what would be required to take advantage of those slots, it was just a bridge too far," he said. "I think we just ran out of time … The positions ultimately weren't reconcilable."
The House also was intransigent on designated player games, a hybrid of poker and blackjack that's proved lucrative to pari-mutuel cardrooms, being banned everywhere else.
Saved by the collapse of talks are pre-reveal machines, video games that look and play like slot machines that the House sought to explicitly outlaw.
Supporters say they're for entertainment only, though they do pay out winning plays. Opponents, including the Tribe, say they're illegal and violate its exclusive rights to offer slots outside South Florida.
A Tallahassee judge's ruling that they constitute illegal gambling is on appeal.
The Tribe pays between $200 million and $300 million a year into state coffers as part of a deal that guarantees it exclusivity to offer certain games, particularly blackjack.
Though the Tribe and the state settled a lawsuit over blackjack, allowing them to offer the game till 2030, the Tribe's ongoing payments to the state are contingent on state gambling regulators promising "aggressive enforcement" against games that threaten their exclusivity.
That has included pre-reveal, some kinds of designated player games, and even fantasy sports.
The sides are now in a "forbearance period" that ends March 31. But most gambling industry insiders don't believe the Tribe would ever stop paying.
"That would just give the Legislature the excuse they need to finally do a deal with the pari-mutuels that would pass," said one person, who asked not to be named.
The various offers from Friday are below.
__