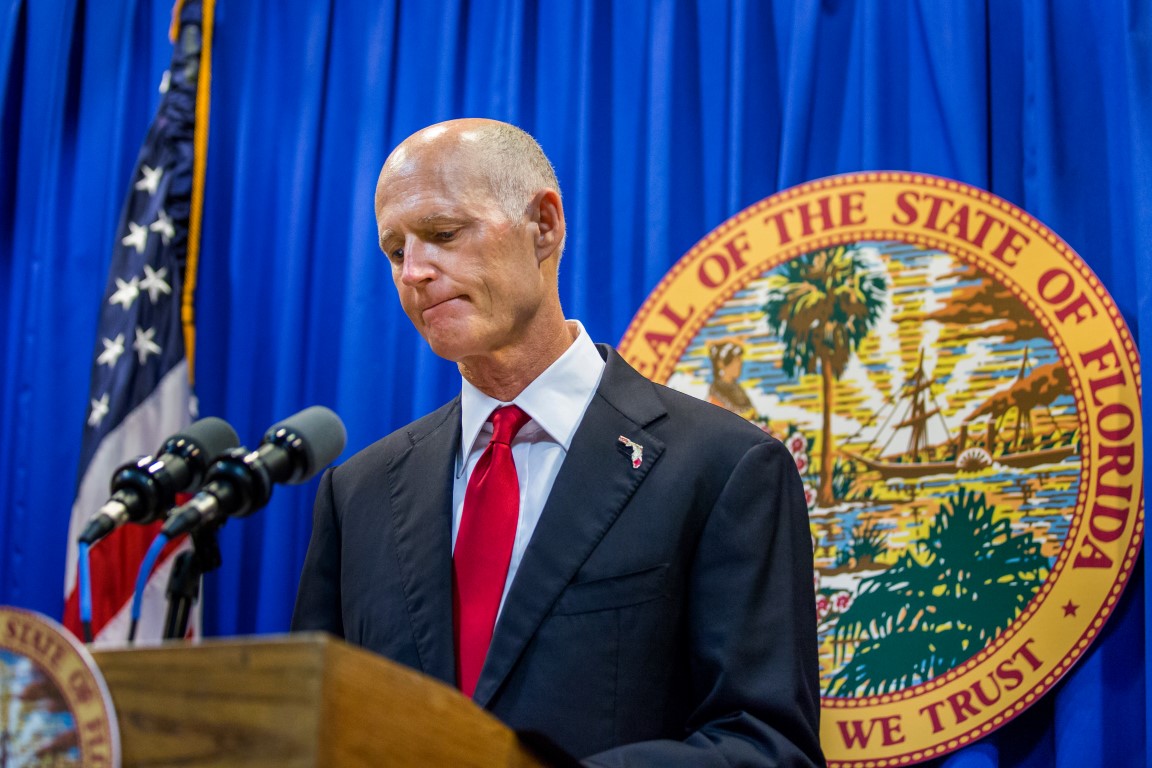 Almost immediately after Gov. Rick Scott signed gun-control measures that are unprecedented in the state, the National Rifle Association filed a federal lawsuit to try to block it.
Scott signed the "Marjory Stoneman Douglas High School Act" flanked by some of the parents who lost their children in the school mass shooting on Valentine's Day. The legislation bans the sale of bump stocks, raises the legal age to buy an guns from 18 to 21 and creates a three-day waiting period for all firearm sales.
The NRA focuses on the provision that raises the legal age to buy a gun, saying it is violating the rights of law-abiding citizens and therefore, "unconstitutional, void and invalid." Violating the new law would come with penalties of up to five years in prison.
John Tupps, the communications director for the governor, said the office will review the lawsuit before commenting on it.
The complaint also states that young women are at a particularly higher risk of being affected by the law.
"Females between the ages of 18 and 21 pose a relatively slight risk of perpetrating a school shooting such as the one that occurred at Marjory Stoneman Douglas High School, or, for that matter, a violent crime of any kind," the suit states.
The national organization is suing Attorney General Pam Bondi and Rick Swearinger, the commissioner of the Florida Department of Law Enforcement.
The controversial bill was hastily crafted in the wake of the school shooting that left 18 dead and several others injured. Legislation was approved despite bipartisan support and opposition. In addition to the gun-control measures, the new law puts boosts funding for security and mental health services in schools.
"The gun control provisions in this bill do not enhance school safety, They merely punish law-abiding citizens for the actions of a mentally ill murderer as well as the failure of government officials who did not do their jobs," said NRA lobbyist Marion Hammer.