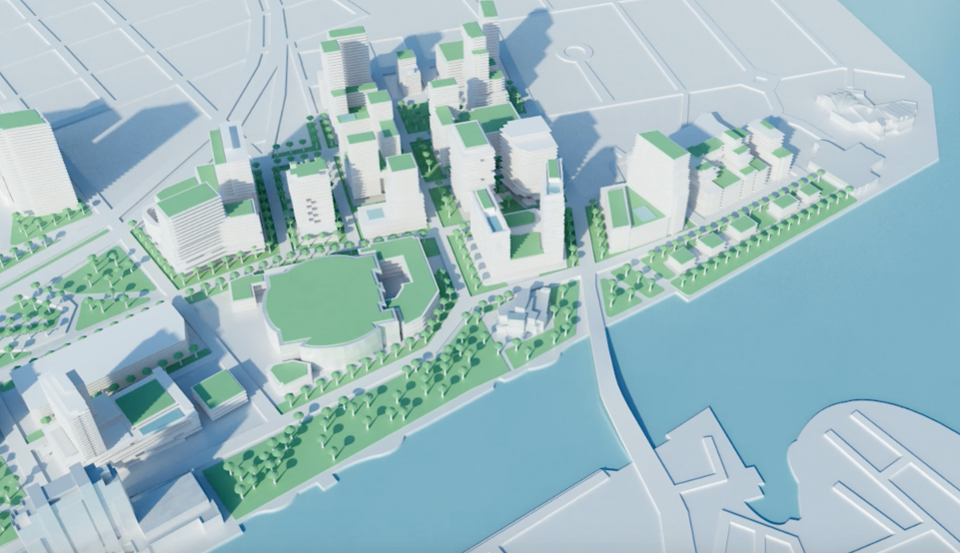 A bill that would create a special taxing district for the Water Street Tampa development in Hillsborough County was recently signed into law by Gov. Rick Scott.
That's after it made it through the Legislature this Session with near-unanimous votes in the House and Senate.
The proposal was backed by Strategic Property Partners, a partnership of Bill Gates' investment arm, Cascade Investment, and billionaire developer Jeff Vinik. Water Street Tampa has become one of the most eagerly awaited private developments in Tampa.
The Water Street Tampa Improvement District, created by HB 1393, would allow an appointed board to levy assessments on commercial properties and charge property tax of up to one mill — $1 per $1,000 of assessed value — on property within the district.
Water Street Tampa, a private development, seeks to bring the first new office towers to Tampa in a quarter century, as well as retail, educational and entertainment space.
The building project will clock in at 9 million square feet once completed.
The bill was sponsored by Tampa Republican Rep. Jamie Grant and was a priority of the Hillsborough County Legislative Delegation.
When the delegation discussed the bill ahead of the 2018 Legislative Session, Tampa GOP Sen. Dana Young said developers could use the taxes they levy to "install and operate and maintain upscale amenities and infrastructure within the district that are far above and beyond what the city of Tampa would be able to do."
Young added that the amenities would come at no cost to Tampa taxpayers, and said they could include bus shelters, enhanced landscaping and bike paths.