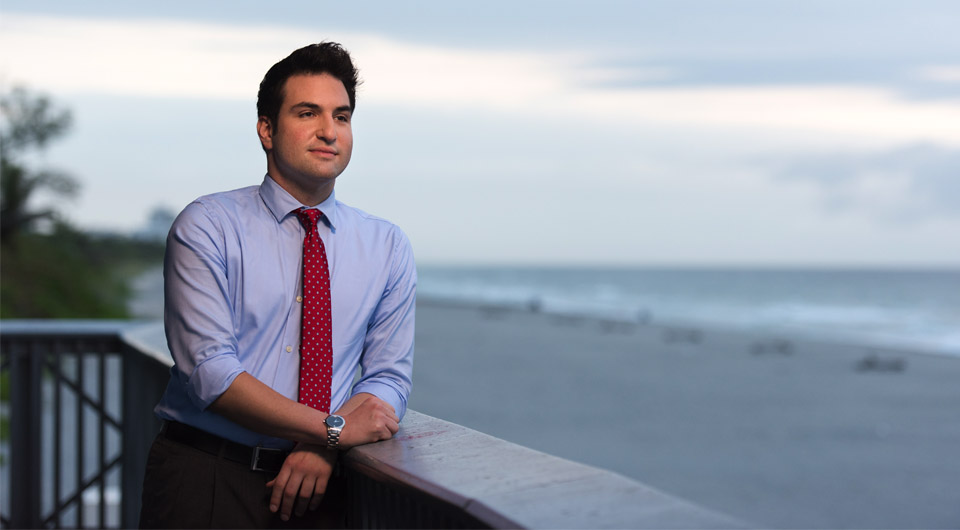 Republican House District 89 candidate Matt Spritz announced Monday that he'd picked up an endorsement from George LeMieux, who served as a U.S. Senator from 2009 through 2011.
"I proudly endorse Matt Spritz for State Representative," LeMieux said in a press release. "Matt's a natural leader, whose energy and commitment to community is refreshing. He's not afraid to take on tough issues and understands that pro-business policies are absolutely critical to create more jobs for hard working Florida families."
Spritz faces Delray Beach accountant Michael Caruso in the Republican Primary for the seat, which is currently held by termed-out Republican Rep. Bill Hager. Also running are Democrats James Bonfiglio and Ryan Rossi as well as no-party candidate Deborah Gibson.
"I'm honored and grateful to have the support of Senator LeMieux," said Spritz. "Senator LeMieux has a distinguished record of leadership and service, both in the public and private sector, fighting for our shared conservative principles and fiscal responsibility. His guidance will be a great asset to our campaign."
Spritz, an attorney, has previously received endorsements from former state Sen. Ellyn Bogdanoff and a half-dozen Republican members of the Florida House.
Through February, the Boca Raton attorney was in the No. 2 spot in money race, with nearly $106,000 on hand in his campaign account and another $30,000 in his committee, Invest in Florida. His total includes $40,000 in loans.
Among Spritz' February contributions were $1,000 checks from Miami-based Republican strategist David Custin's firm, consultant Larry Overton and a political committee tied to the Florida Restaurant and Lodging Association.
Caruso took the cash on hand lead last month with another $25,000 in loans and $4,900 in contributions. Overall, he's dumped $100,000 of his own money into his bid and has about $146,000 in the bank.
Bonfiglio has about $46,000 on hand, followed by Rossi with $5,200 and Gibson with no contributions, though she only filed on Feb. 27.
HD 89 covers coastal Palm Beach County from Singer Island through Boca Raton, where the majority of the district's voters live.
About 36 percent of the HD 89 electorate are registered Republicans while a third are registered Democrats. Hager won re-election to the House in 2012 and 2014 with 53 percent of the vote. In 2016, his opponent failed to qualify, leaving him unopposed on Election Day.