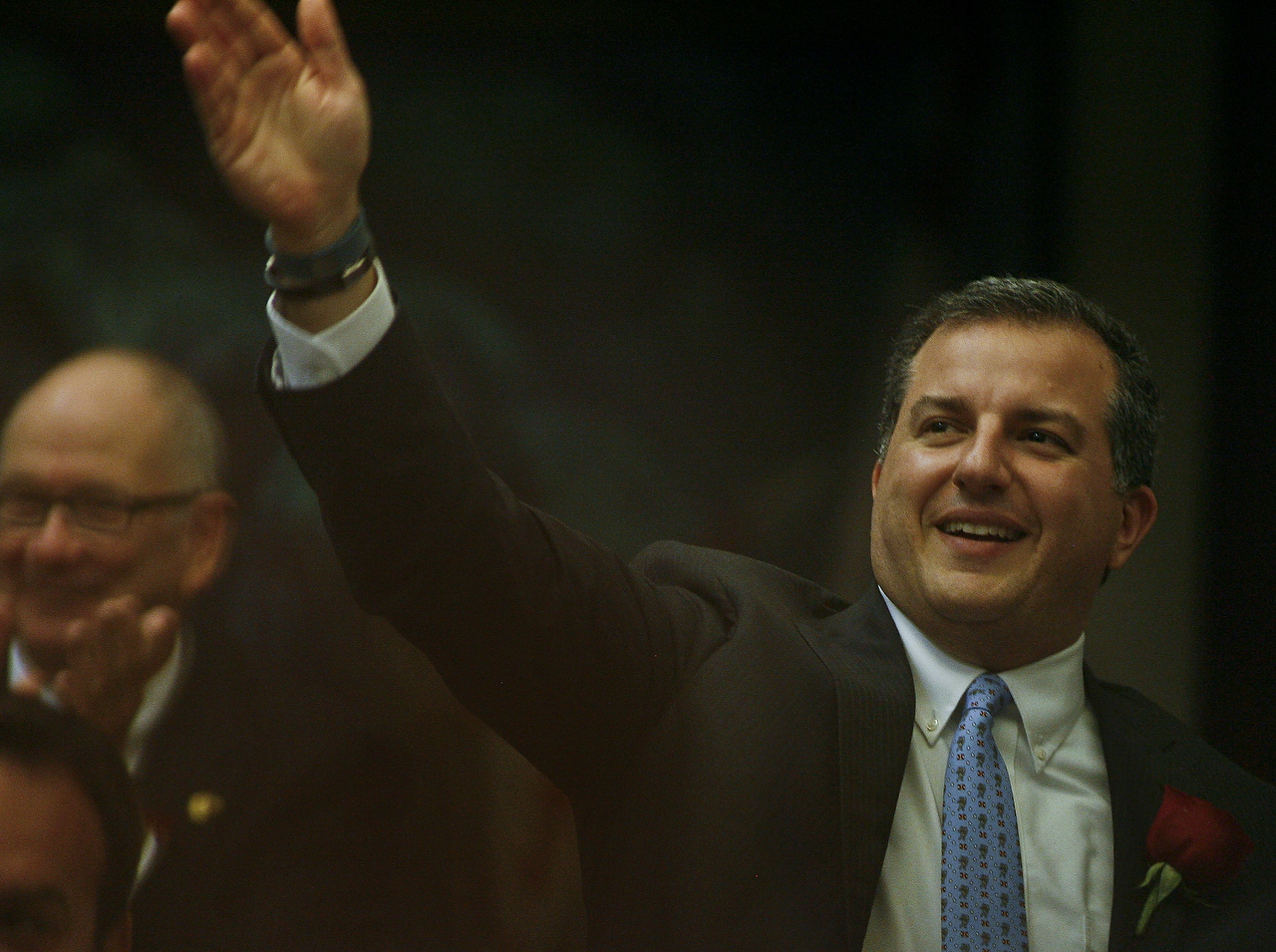 CFO Jimmy Patronis announced Tuesday that five former Florida House Speakers had endorsed his campaign for a full term in the Cabinet position.
The nods came from Steve Crisafulli, Will Weatherford, Dean Cannon, Larry Cretul and Allan Bense, who are the five most recent House Speakers outside of now-U.S. Sen. Marco Rubio, who held the post from 2006 through 2008.
Patronis was a member of the House from 2006 through 2014.
"CFO Patronis is a devoted watchdog over taxpayer money in Tallahassee. I've known him for years and his tremendous work ethic along with his heart for his job and genuine care for the wellbeing of Floridians make him an excellent Chief Financial Officer for our state. I'm looking forward to helping him secure another term in this job," Weatherford said.
Crisafulli also cited his years-long personal relationship with Patronis, adding that he "has been an outstanding leader and has worked diligently to ensure the people of Florida are well represented."
Cannon said he was "proud to support CFO Patronis because he is committed to rooting out waste and abuse in state government and protecting Florida's finances. Jimmy has been an incredible consumer advocate for Floridians who face issues with their insurance provider."
Cretul said "Serving as CFO, Jimmy Patronis has been dedicated to improving Florida's economy and business climate. He is not afraid to roll up his sleeves and get the job done. He fights for policies that support our first responders and protect consumers. I am honored to stand by his side."
Bense, whom Patronis succeeded in the House, added that the sitting CFO "is a proven leader who shares my conservative values."
"He addresses each issue he encounters with Floridians' best interest in mind. He truly understands the needs of Florida families. Jimmy's strong commitment to serving the citizens of our state makes him the right person to serve as Florida's Chief Financial Officer. I know he will continue to serve our state well," Bense said.
Patronis is currently the only major Republican running for Chief Financial Officer. He's finishing out the term won by Jeff Atwater, who left the post last year to take a job at Florida Atlantic University.
Since announcing he would run for a full term in November, Patronis has brought in nearly $2.5 million between his campaign and political committee, Treasure Florida.
Thonotosassa Republican Sen. Tom Lee is widely expected to challenge Patronis. He had about $2.3 million on hand in his political committee, The Conservative, at the end of January.
The Republican nominee is likely to face former Democratic state Sen. Jeremy Ring on the November ballot.