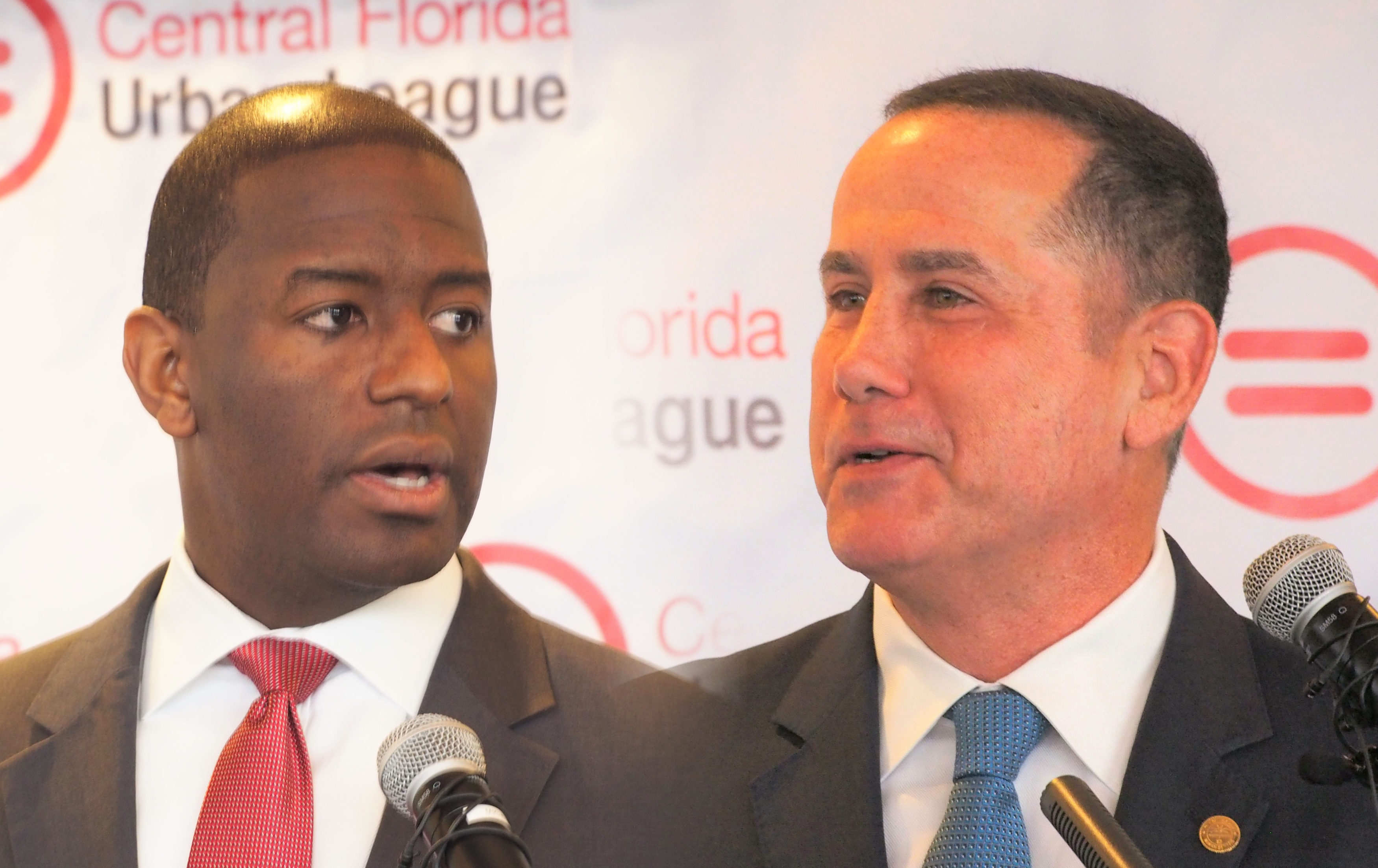 The gubernatorial campaigns of Democratic candidates Andrew Gillum and Philip Levine have announced expansions, with Phillip Jerez and Lindsay Pollard joining Gillum's team, and Max Flugrath joining Levine's.
On Thursday Gillum's campaign announced that Jerez would become the campaign's political director and Pollard, the deputy finance director. Also on Thursday, Levine's campaign announced that Flugrath was coming on as communications director.
Jerez previously worked for U.S. Rep. Debbie Wasserman Schultz, the Weston Democrat.
Pollard, co-founder of Diverse Strategy Group, is a finance consultant who had worked as a consultant for Gillum's gubernatorial campaign, and had served the Miami-Dade Democratic Party and various campaigns, including Randy Perkins' and Annette Taddeo's congressional runs.
"We're thrilled to announce Phillip Jerez as our political director and Lindsay Pollard as our deputy finance director. Both Phillip and Lindsay bring strong relationships across Florida to this race, and they're both going to help make the difference in the August primary and November general election," Gillum Campaign Director Brendan McPhillips stated in a news release from that campaign.

Before joining Levine's campaign, Flugrath had been communications director for the Florida House Democratic Office until last week, and had previously served in state Sen. Rod Smith's campaign.
"As Florida Democrats continue to rally around Mayor Philip Levine's energy and progressive vision, our team is growing to help ensure that we have the infrastructure to bring our message to voters throughout Florida," Levine Campaign Manager Matthew Van Name stated in a release from that campaign. "We are thrilled to bring Max on board to implement a robust communications strategy that effectively connects the mayor's vision and proven record of success with Floridians in each corner of our state."